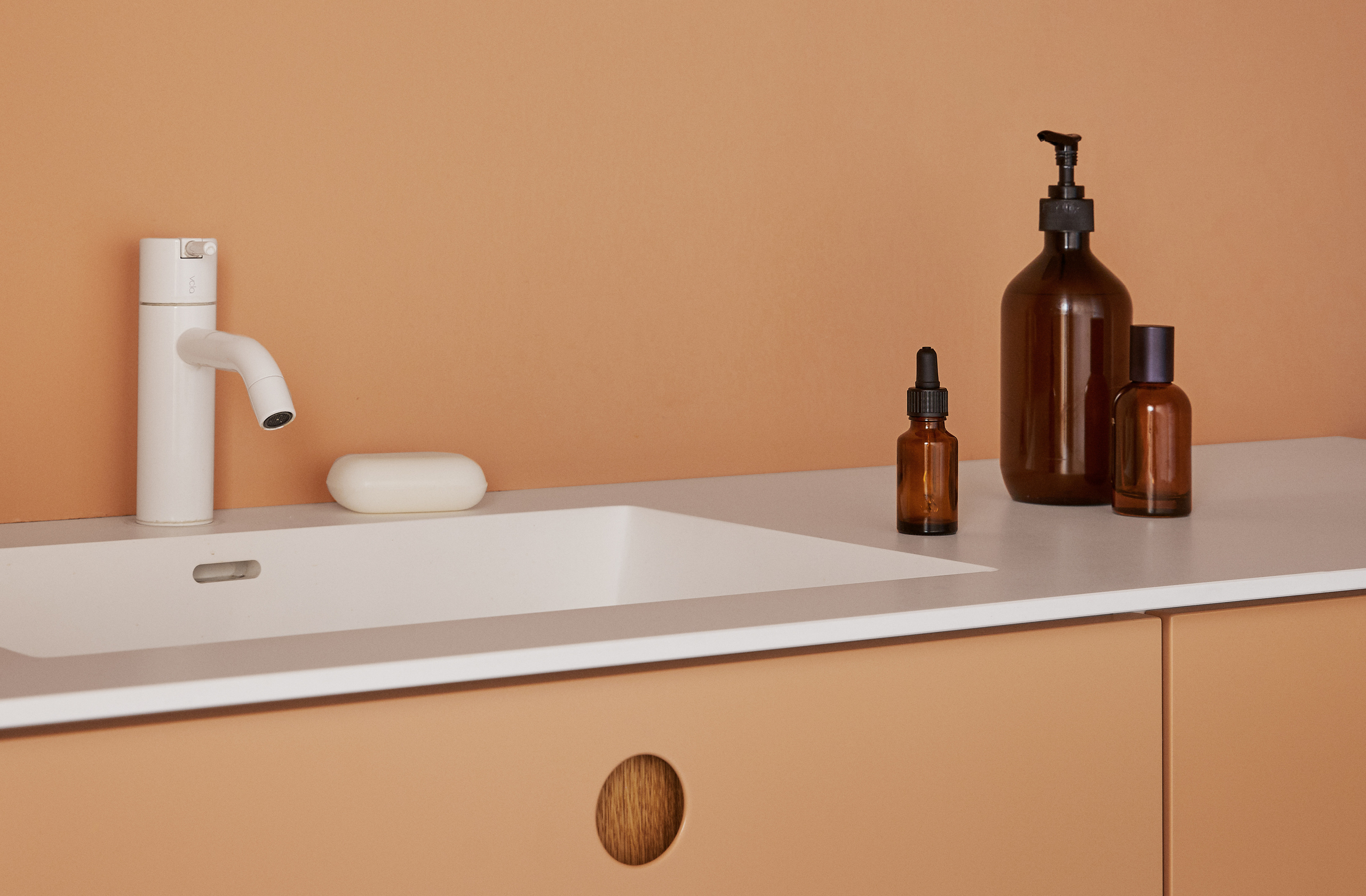 GetaCore is a mineral composite countertop, which has been heated and then cooled twice to ensure that the final countertop retains its shape and becomes resistant to shock. Mineral countertops are versatile with a range of possibilities for realizing new forms and solutions. The GetaCore surface is non-porous, which makes it hygienic as bacteria are prevented from developing in the countertop. It has a silky, matte surface that feels warm to the touch.
All stains should be removed immediately to ensure longevity and maintain an even, undamaged surface. The GetaCore countertop can be ordered with a welded GetaCore sink, making it the ideal choice for the GODMORGON module from IKEA. The sink has the following dimensions: W: 499 x D: 312 mm x H: 85 mm.
Daily cleaning is done with a clean cloth soaked in warm water. For grease and similar stains, a cloth with a normal household detergent can be applied. Abrasive or acidic products should be avoided.
Please note that the GetaCore countertop is only available within the EU, UK and Norway.
Please note that colors and materials change their expression relatively to the surrounding light and therefore are difficult to depict accurately.