Cannelés
Recipe no. 46 by Thomas Dorion and Emmanuel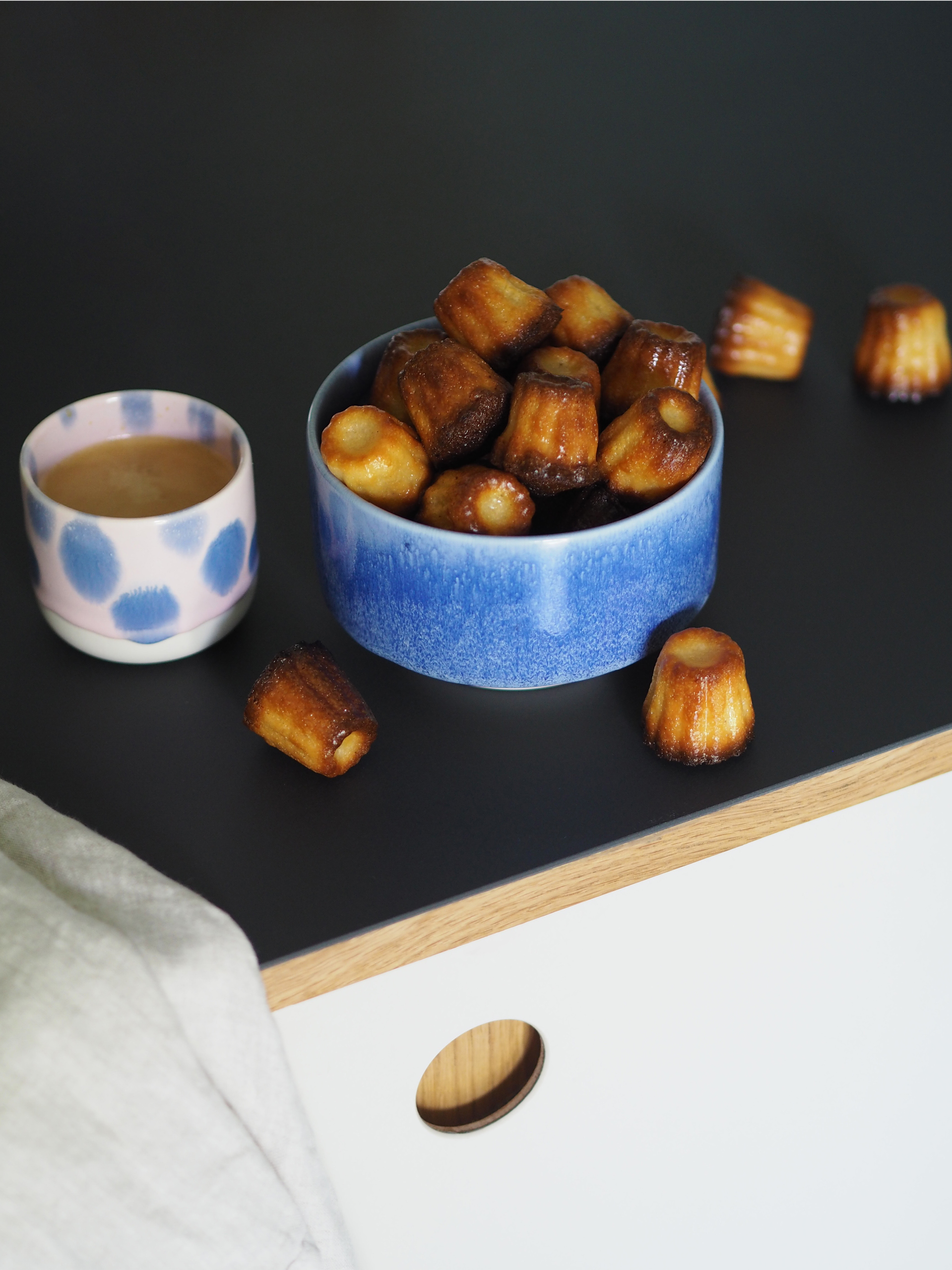 Recipe ( Makes 90 mini-cannelés )

1 l of milk
600 g powdered sugar (this much sugar is needed to guarantee a good caramelization of the cannelés)
270 g flour
1 vanilla pod, split and scraped
75 g of butter cut into small pieces
3 tbsp of rum
4 eggs

Boil ⅔ of the milk with the vanilla, then add the butter.
In another bowl, mix the sugar, flour, and eggs. First, add the hot milk and mix well, then, add the cold milk, and finally, the rum. Leave to rest in the refrigerator.
Preheat the oven to 220 °C. Whisk the dough again before pouring it into the buttered mini-cannelé mold. Make sure to fill the mold to 0.5 cm from the edge, and then put it in the oven.
After 15 minutes, lower the temperature to 190 °C and cook for another 40 minutes.

Note: Canelés are perfect when they are crunchy, caramelized on the outside, and soft on the inside.

Tip: For better canelés, you can prepare the dough the day before and let it rest in the refrigerator for 12 to 24 hours. In case of a gourmet emergency, it is possible to do it faster, but the cannelés are much better when you put the cold dough in the oven. A short stay in the freezer can speed things up.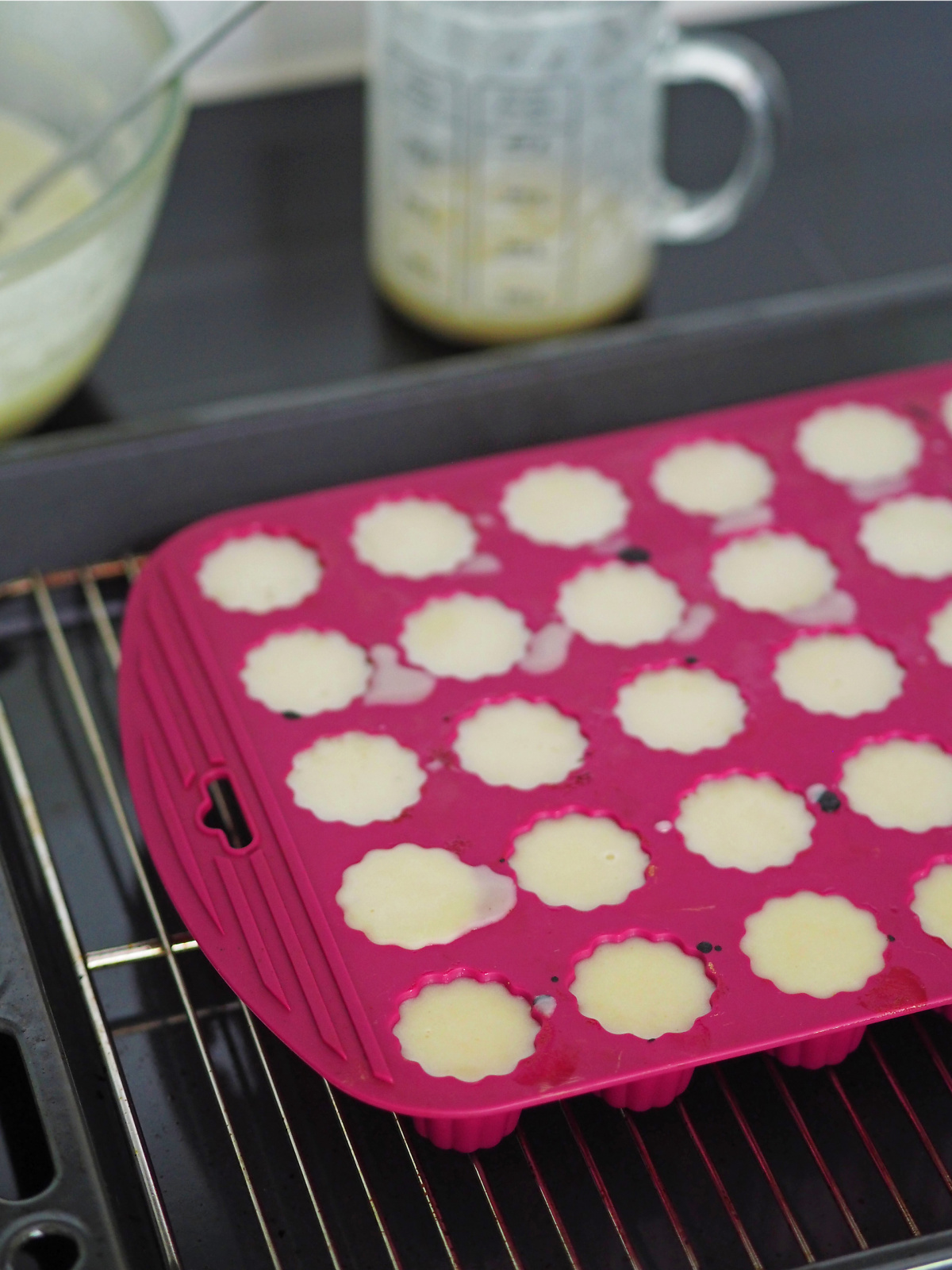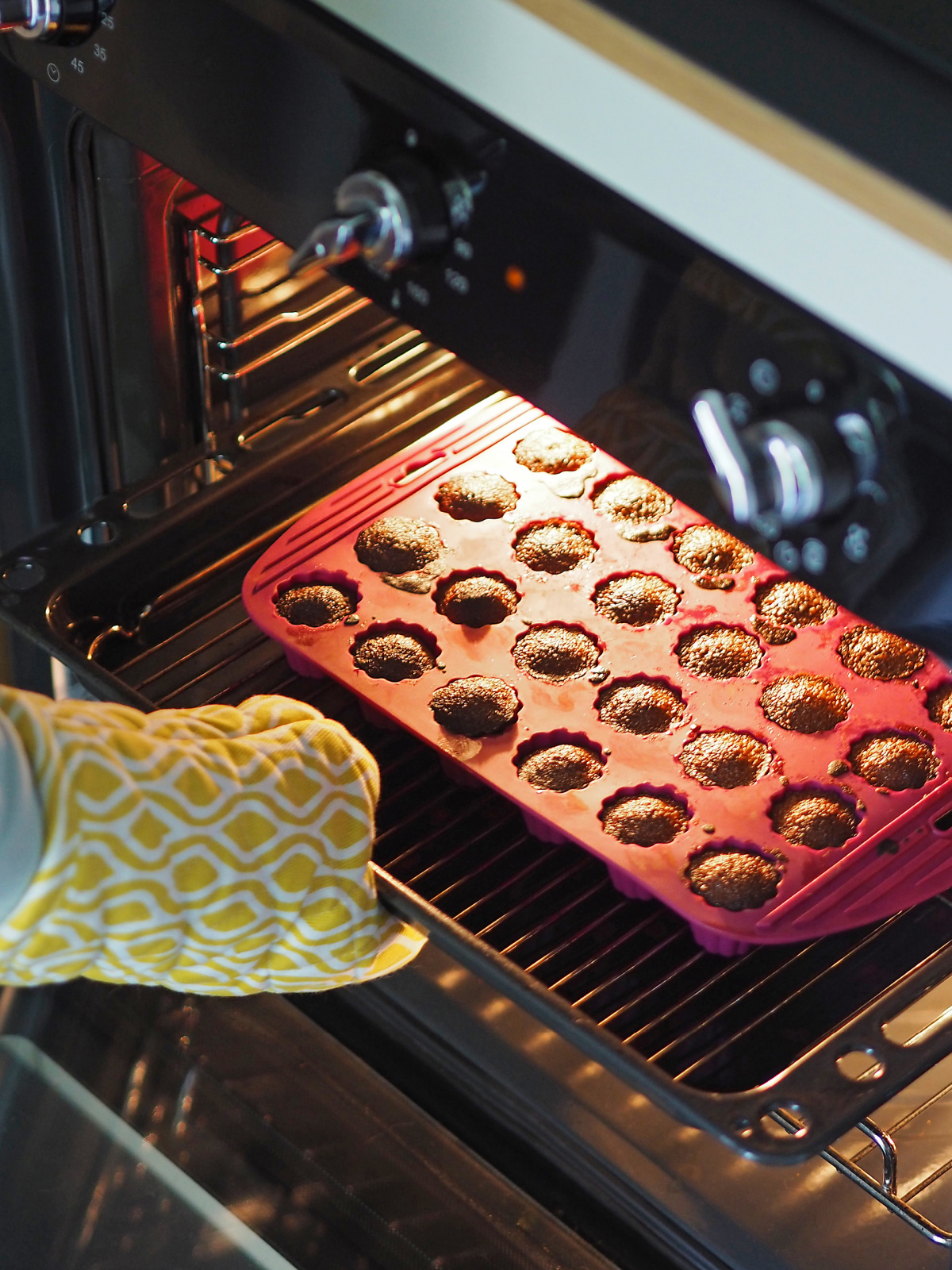 Both passionate about interior design and decoration, Thomas and Emmanuel share the latest trends and inspirations on their blog: Wink Déco. It all started with the two-year renovation of their 1930s house in the Loire Valley where they created an interior inspired by Scandinavian aesthetics and vintage furniture.