A timeless kitchen used for play
Private Home in Copenhagen, Denmark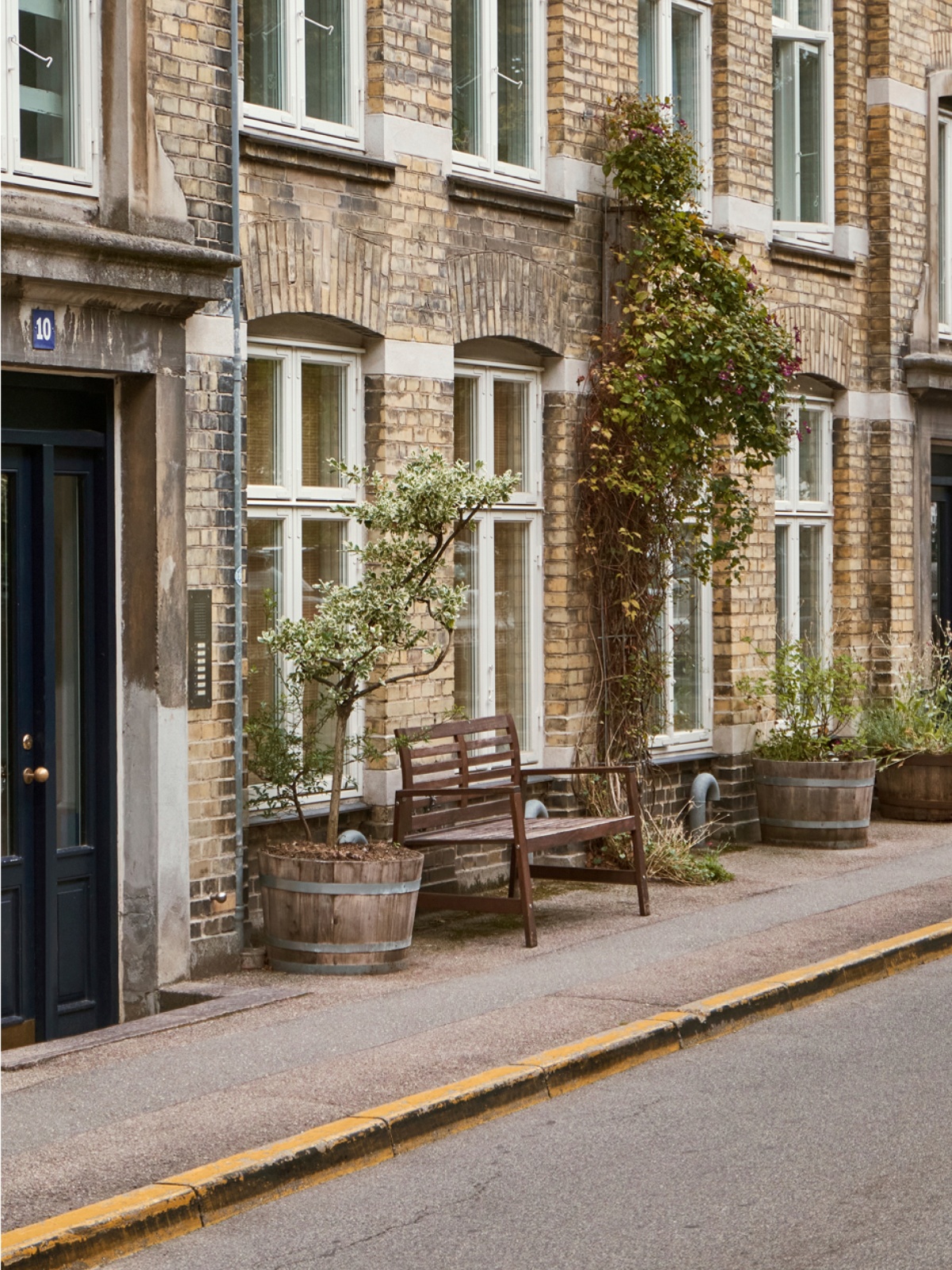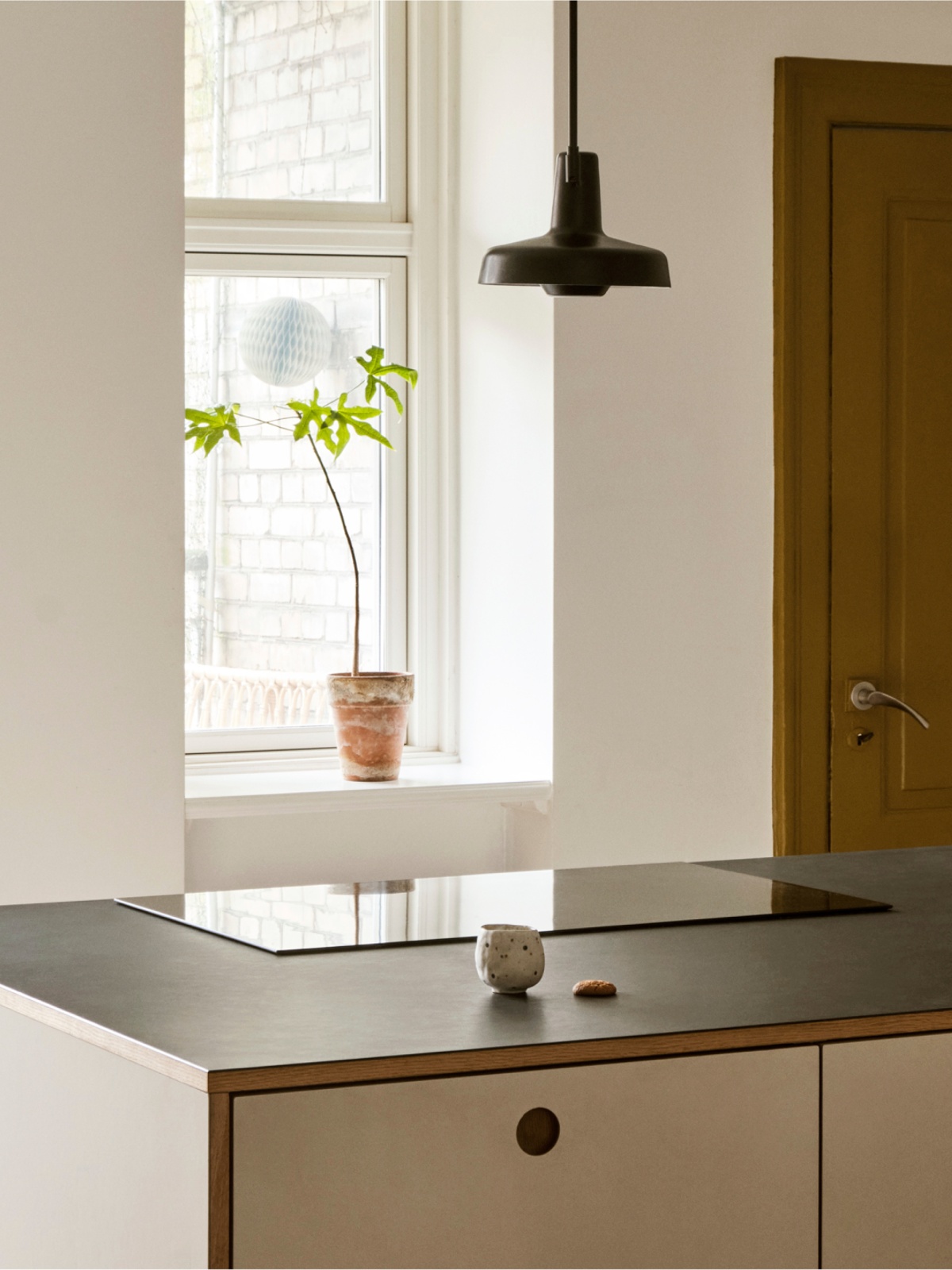 With a five year old at home, this family knew they needed a kitchen that could be used not only for cooking and gathering, but also for play. For that reason, they wanted a space that would age gracefully over time, but would also be easily repairable. The linoleum BASIS fronts in the color "Mushroom" with handles in natural oak suited this need. The playful, rounded handles reminded the owners, Rasmus and Iben, of styles they saw growing up in the 70s and 80s. They knew it wouldn't be too trendy, and would continue to look good for years to come. The countertop, also linoleum, is in the color "Charcoal." Noting that their young son has a red linoleum table he uses for daily play, the couple liked the idea of mirroring that material, and also already knew how durable it would be.

As is the case in many Copenhagen apartments, this one did not have much storage built-in. So the Reform cabinetry in the kitchen became utility storage as well, stretching against a whole wall to make the space look clean and integrated. This Reform kitchen is now the perfect frame for everyday life, as well as an enabler for socializing while cooking for friends and family. It has the spacious feeling the family dreamed of and allows them to store the things they want hidden, while showcasing the ceramics and other objects that bring them daily joy.

In addition to their kitchen, this family used Reform fronts for their bathroom renovation. They chose DEGREE in light gray with countertops made from GetaCore. The result is functional storage with the geometric element of the fronts making it stand out from the rest of the bright, white space.