A multifunctional kitchen made to facilitate the creative process
Studio, gallery, and event space, Berlin, Germany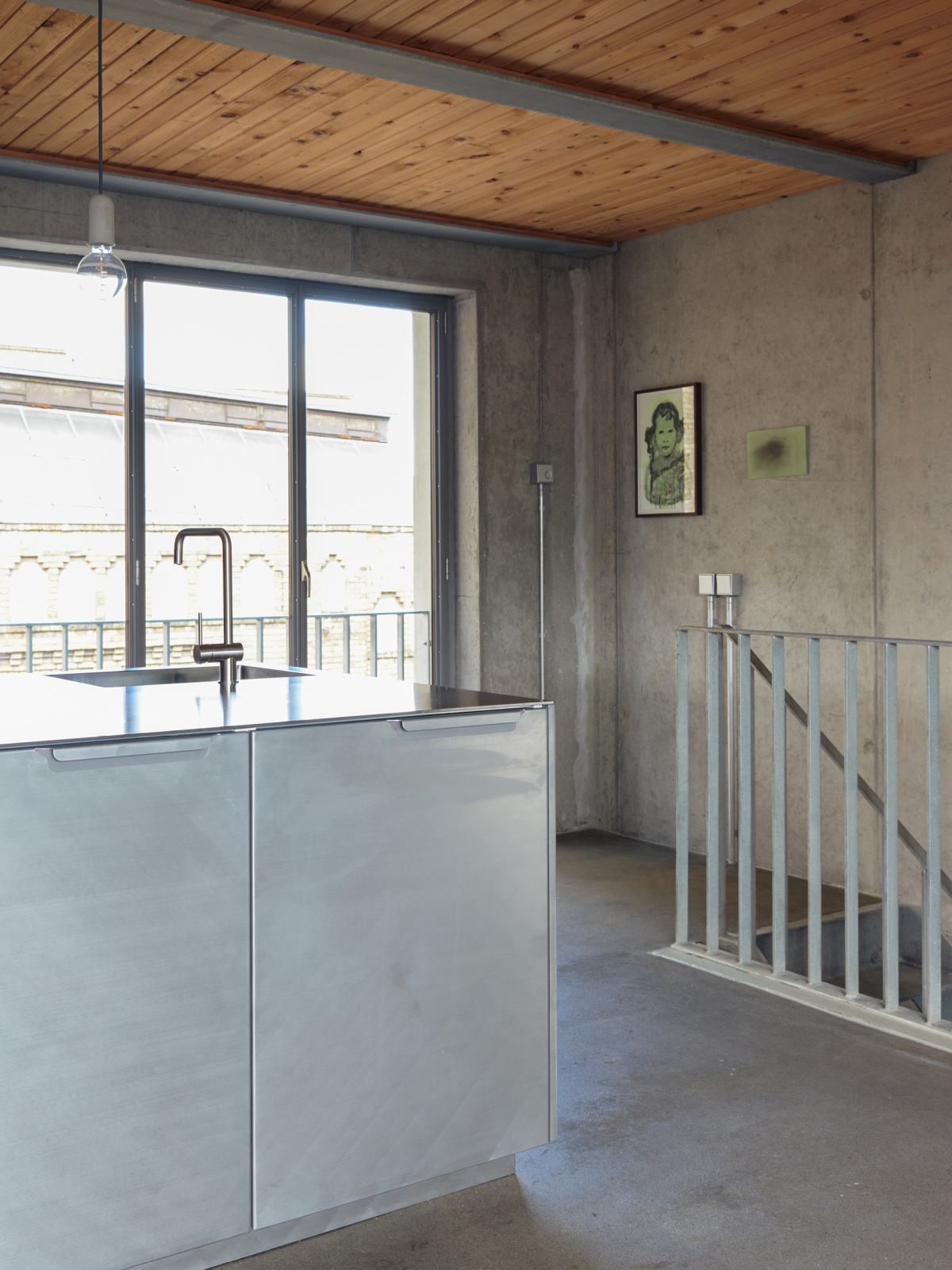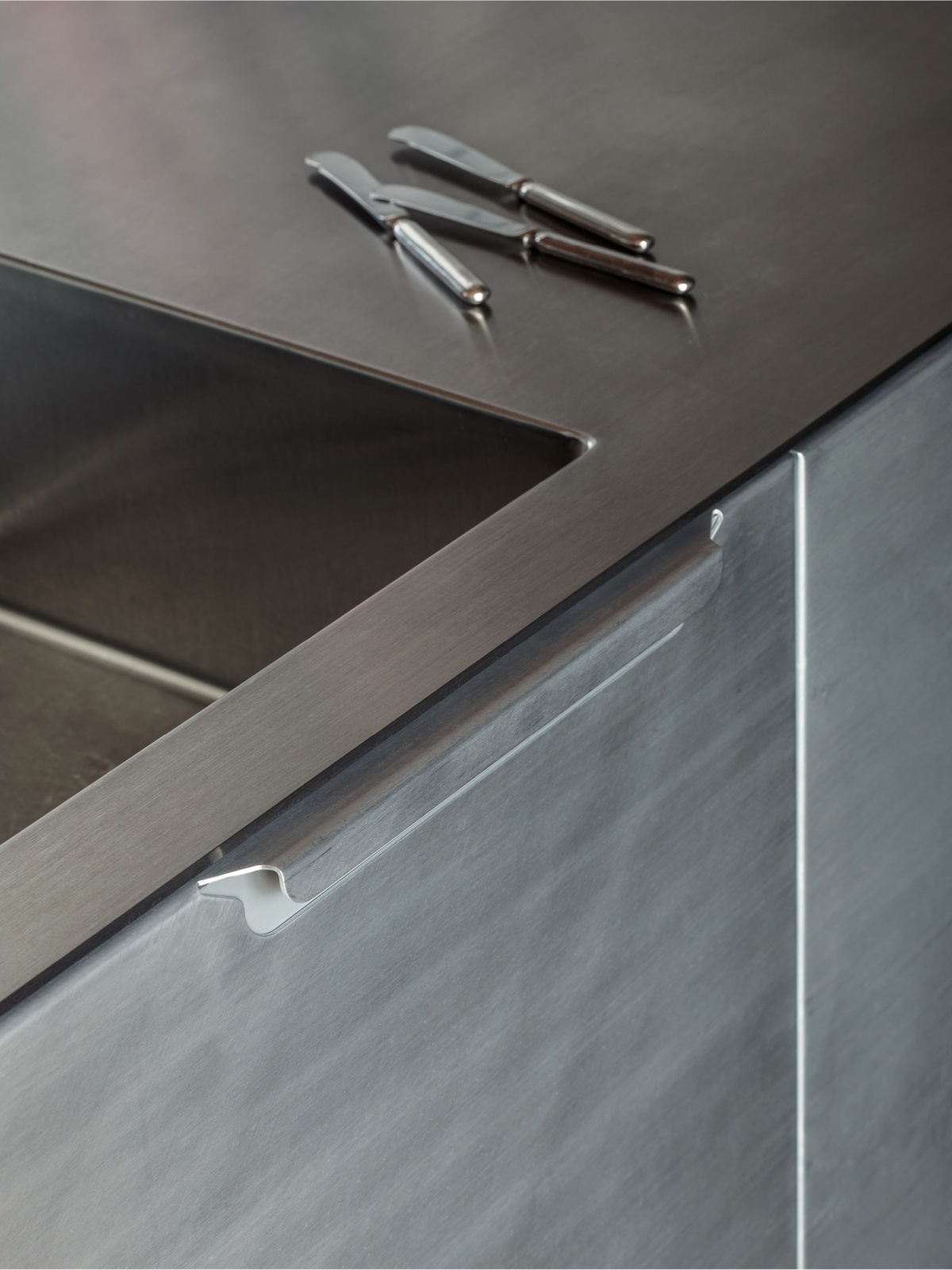 Designed by Sigurd Larsen for artist Madeleine Schwinge in the artists' enclave of Spreehalle in southeast Berlin, re:future Lab is a studio, gallery, and event space that required its kitchen to be highly functional, durable, and unobtrusive within the overall Lab space. The brief was to combine functional needs with neutral aesthetics, keeping in mind that wood and concrete are ubiquitous throughout the space.

Larsen chose FOLD aluminum fronts, a collection he designed for Reform himself, paired with stainless steel countertops. The resulting space is instantly recognizable as an industrial kitchen, and bold yet integrated within the larger building. Both the aluminum and stainless steel will last for years to come, developing a patina with extended use.

Re:future Lab is meant to be a space where people can think freely, including chefs and other food experts considering the future of food. The kitchen, therefore, had to facilitate this kind of creativity through providing an easy template for kitchen use and storage. In addition, re:future Lab's commitment to craftsmanship finds ideal expression in FOLD's folded sheets, functioning like echoes of a craftsperson's hands.