Simplicity and beauty meet logic and high-tech craft techniques in a design that combines function and feeling in a clean cut expression.
Available in two variants of aluminum: a raw, brushed aluminum version and a powder-coated version in the color 'Anthracite'.
The FOLD handle is integrated in the design. It is made from a sheet of aluminum that is cut, folded, and welded around a laminated board.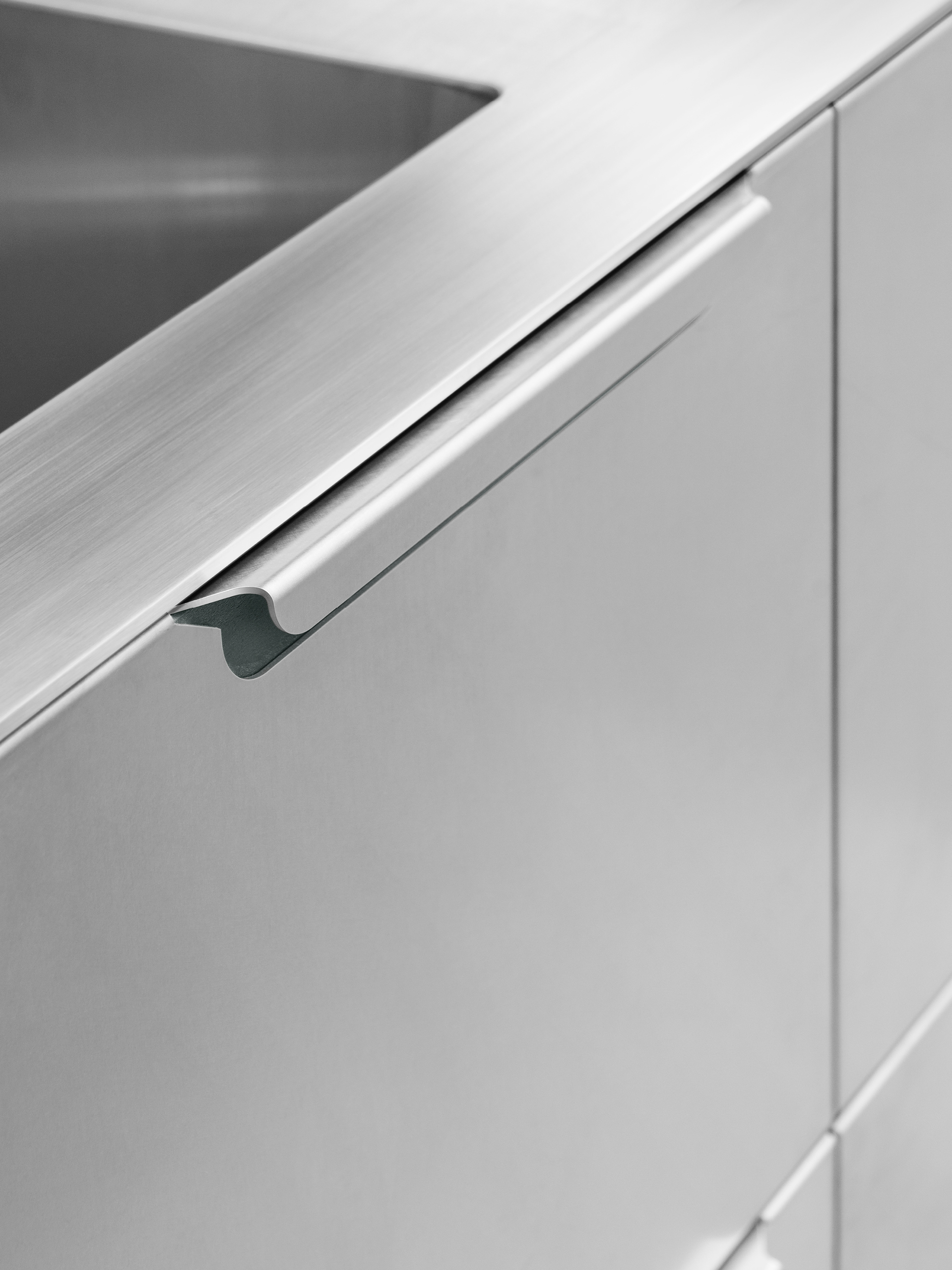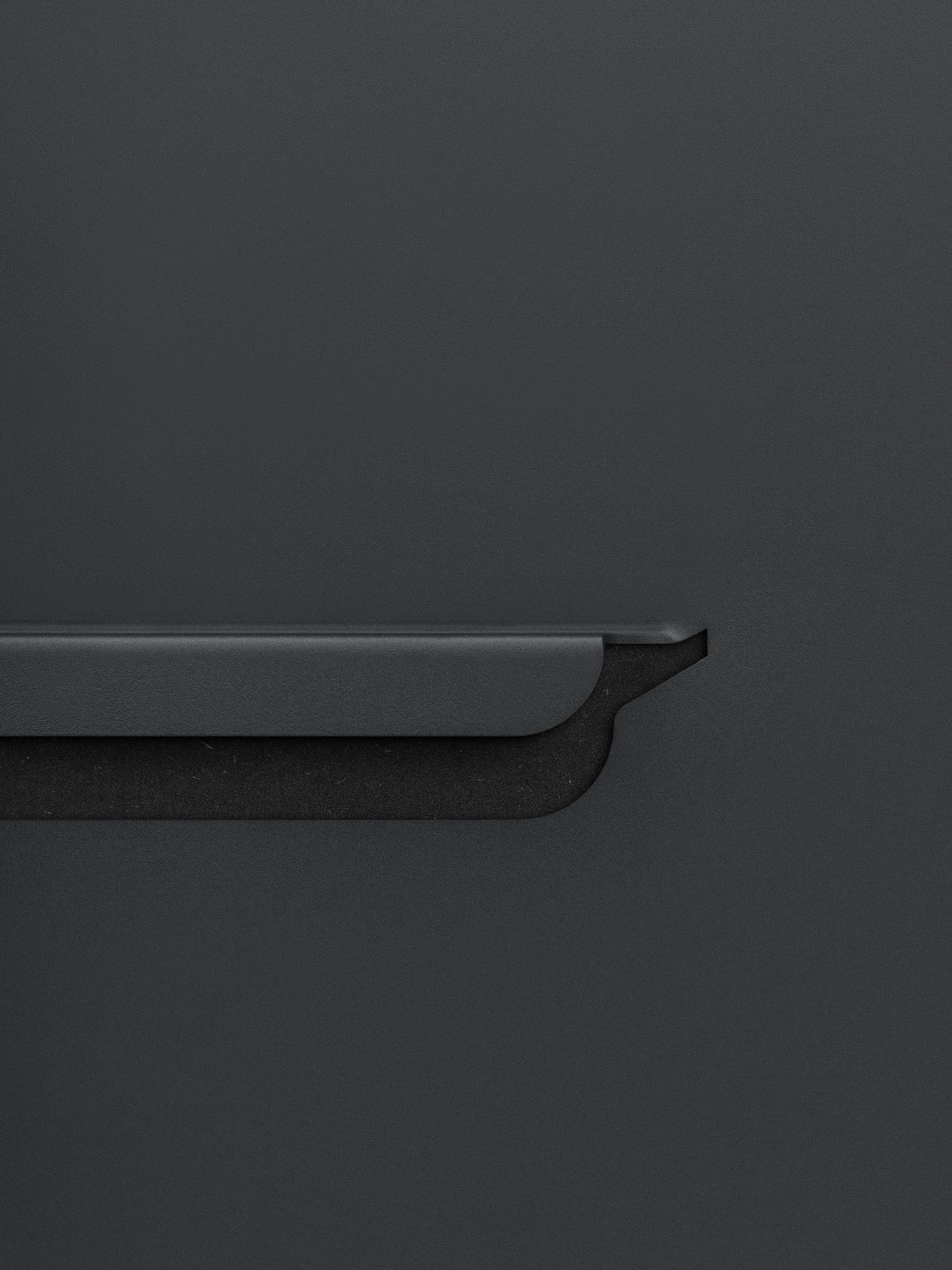 The countertop comes in solid stainless steel, completing the look and feel of the design: equal parts rustic and industrial.
Designed by Sigurd Larsen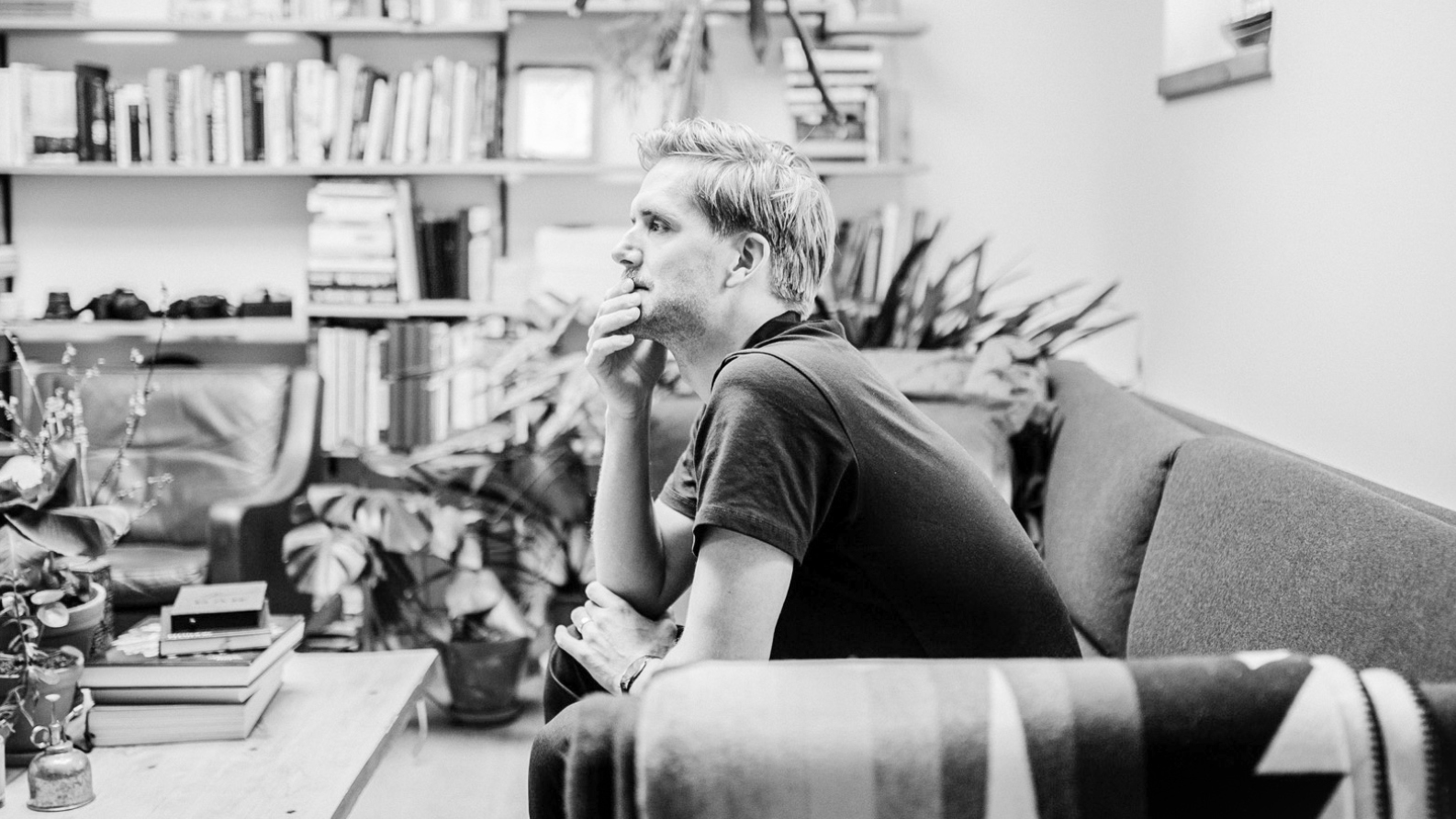 Founded in 2010, the award-winning Sigurd Larsen design studio aims to combine the aesthetics of high-quality materials with functional concepts for complex spaces. This has resulted in imaginative projects such as affordable eco-housing and a modular village on an apartment block roof in Berlin. Sigurd Larsen's architecture and furniture design is driven by logic, beauty, and simplicity. Use OUTLINE for a sketch of your new kitchen and a price estimate