Compact laminate countertop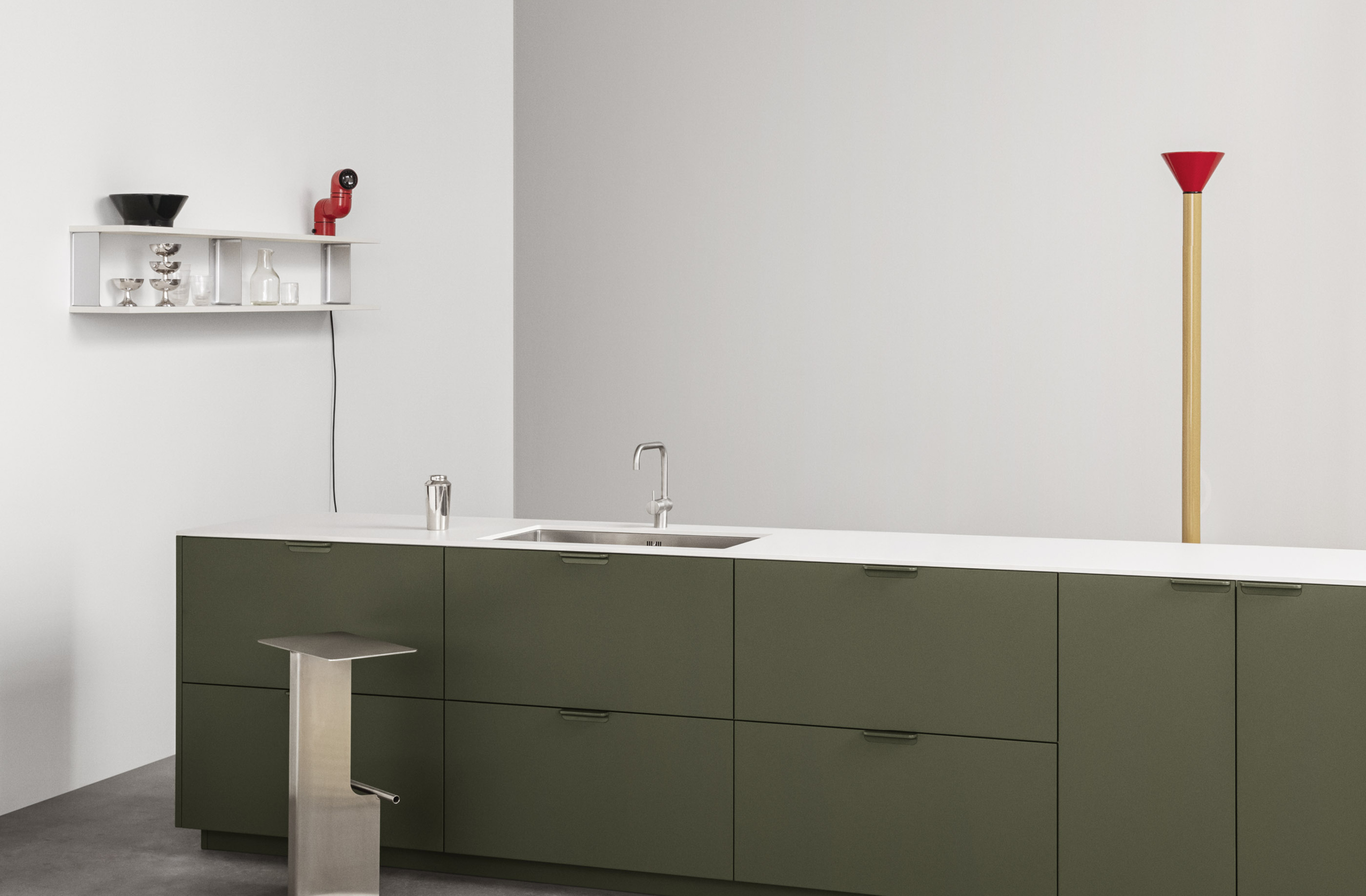 A very robust and practical material, compact laminate is the hard-wearing and hygienic choice when it comes to countertops. The compact laminate countertop is made under high pressure and high temperatures from a composite of resin-impregnated layers of high-pressure laminate. The manufacturing process makes the material very robust and highly suitable for use as a countertop because of its high degree of resistance to scratches and stains. The material is waterproof and resistant to acid-based solvents while also being antibacterial for enhanced hygiene.
Never use sharp objects or apply abrasives directly onto the laminate as it may cause scratches. It's also important to note that the material is not completely heat-resistant and coasters are recommended for pots and pans. Stains from colored food and liquids should be removed immediately as it can discolor brighter surfaces.
Laminate is wear resistant and requires little maintenance. Daily cleaning is done with a damp cloth and a mild cleaner can be used to remove stubborn dirt. Abrasive or acidic products should be avoided as they may result in a greasy surface.
Please note that colors and materials change their expression relatively to the surrounding light and therefore are difficult to depict accurately.