Hot charred cherry tomatoes with yogurt
Recipe no. 22 by Ditlev Fejerskov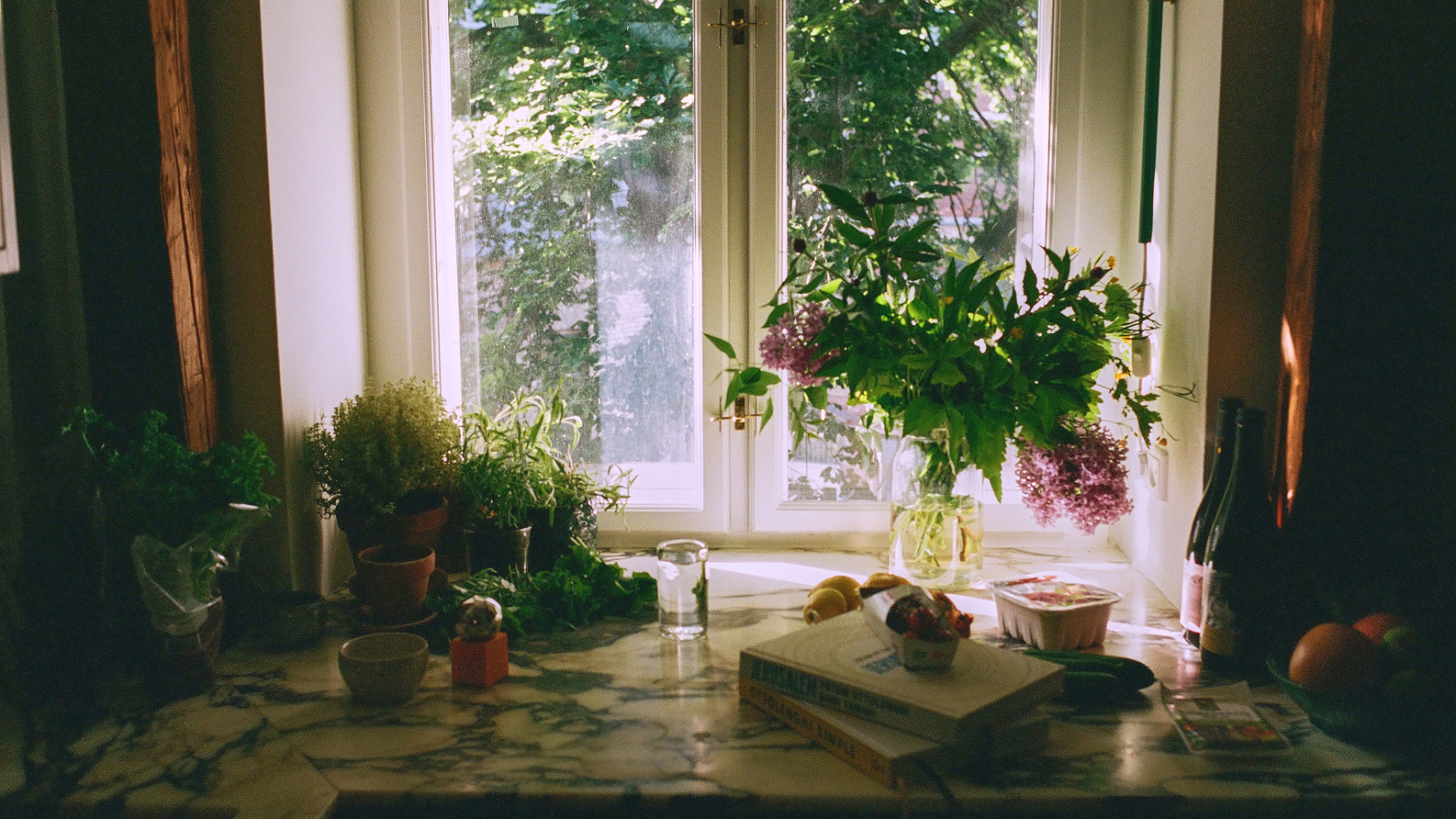 Recipe

350 g cherry tomatoes
3 tbsp olive oil
¾ tsp cumin seeds
½ tsp light brown sugar
3 garlic cloves, finely sliced
3 thyme sprigs
3 oregano sprigs, plus more for decoration
2 lemons
A pinch of sumac
350 g extra-thick Greek-style yogurt
Flaky salt and pepper

Preheat the oven to 200°C/fan. In a bowl, mix the tomatoes, olive oil, cumin, brown sugar, garlic, thyme, oregano, peel of 1 lemon, salt, and pepper. Transfer to a baking tray and roast for 20 minutes. Then grill for another 6-8 minutes until the tomatoes are charred on top. At the same time, combine the yogurt, lemon zest, salt, sumac, and lemon juice to taste. Keep in the fridge until ready to serve. Spread the chilled yogurt on a plate and add the charred tomatoes.Top with fresh oregano and chili flakes.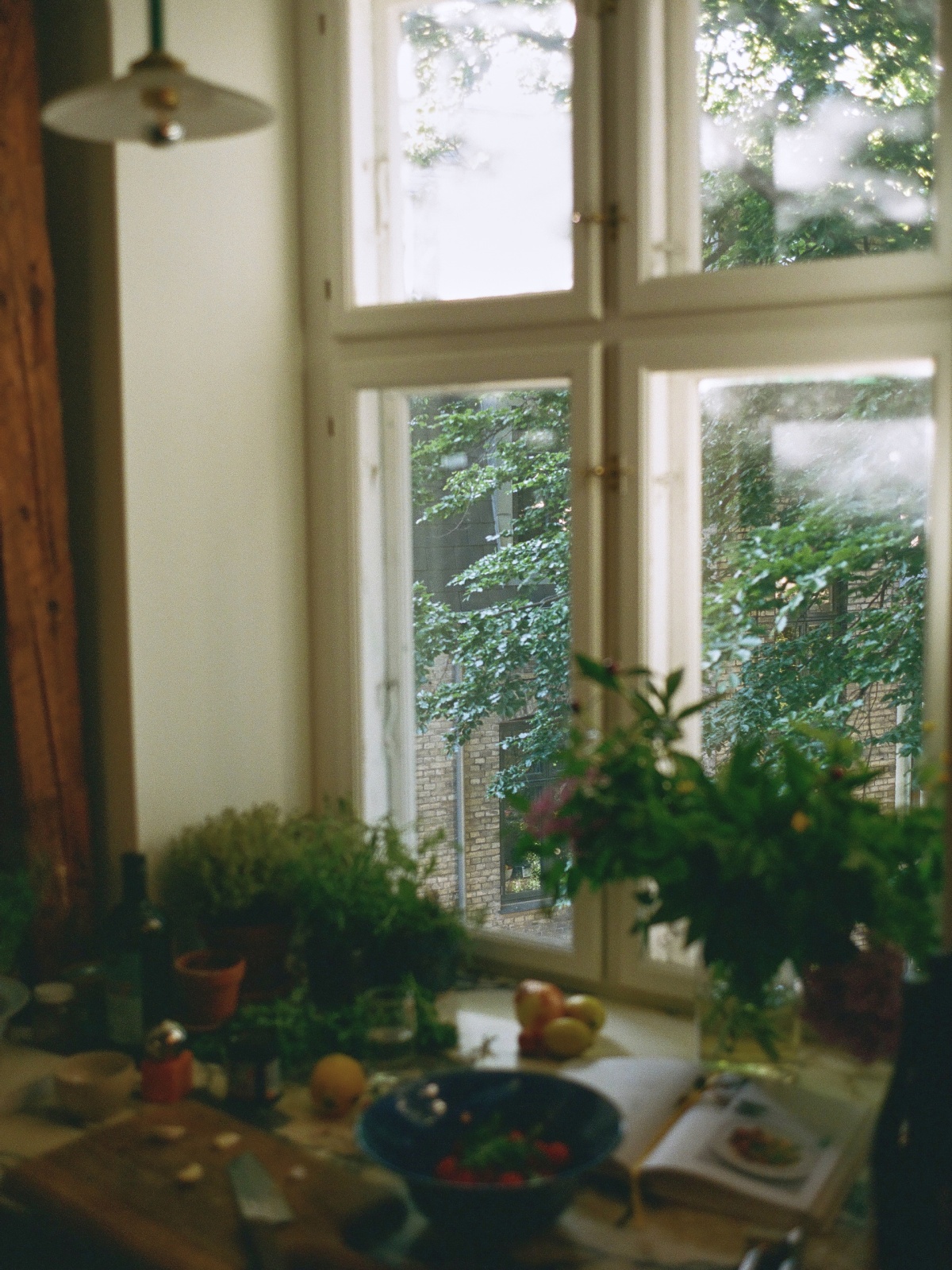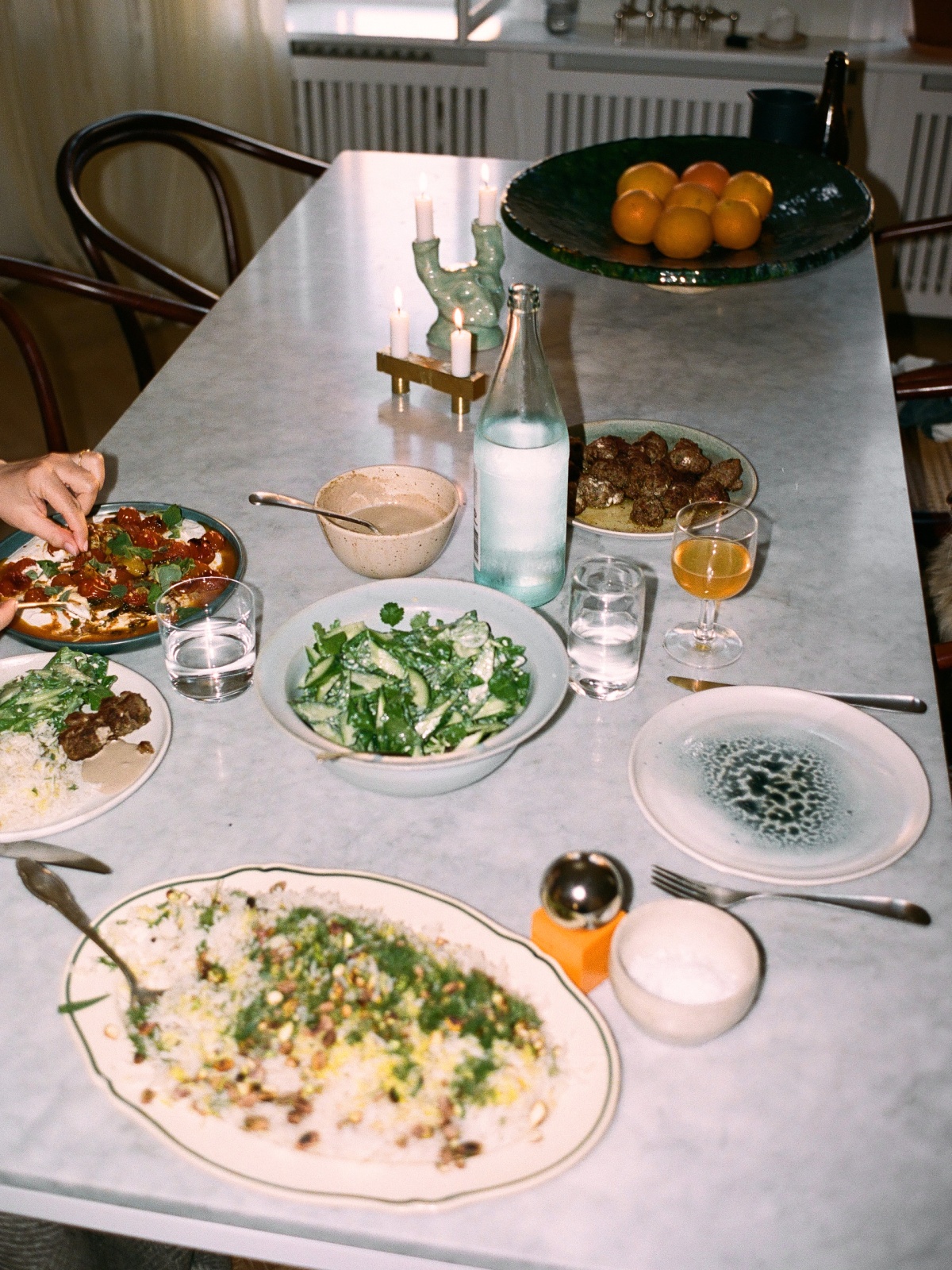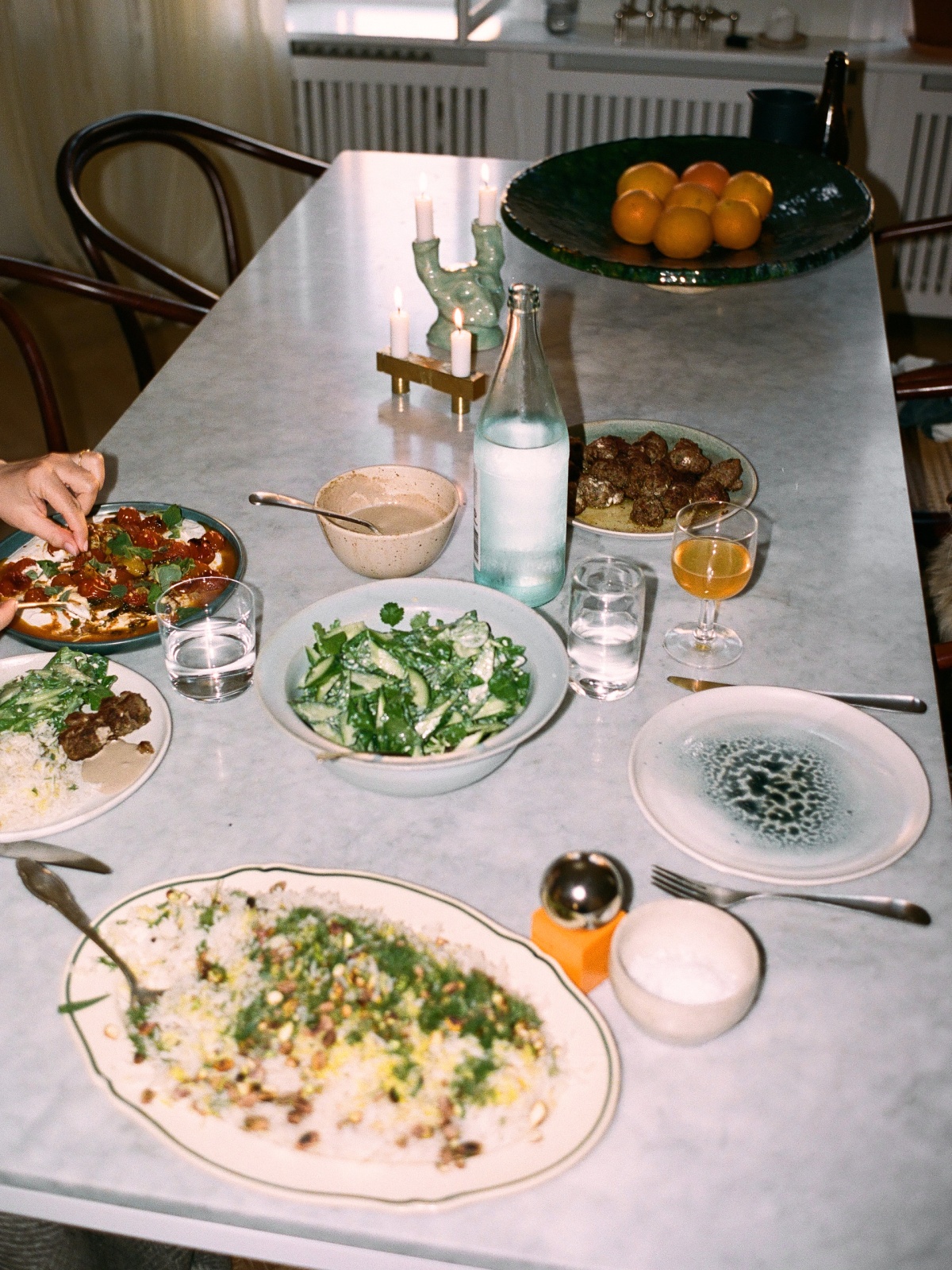 Ditlev Fejershov is the Creative Director and Co-founder of the Copenhagen-based interview magazine Dossier Danmark which covers the stories of a wide range of interesting people from different fields. He holds a degree in journalism from the Danish School of Media and Journalism. Ditlev lives with his wife and son in Frederiksberg, Denmark where they prepare their favorite meals in a Reform FRAME kitchen.