A colorful kitchen in a charming garden house
Kolonihave in Copenhagen, Denmark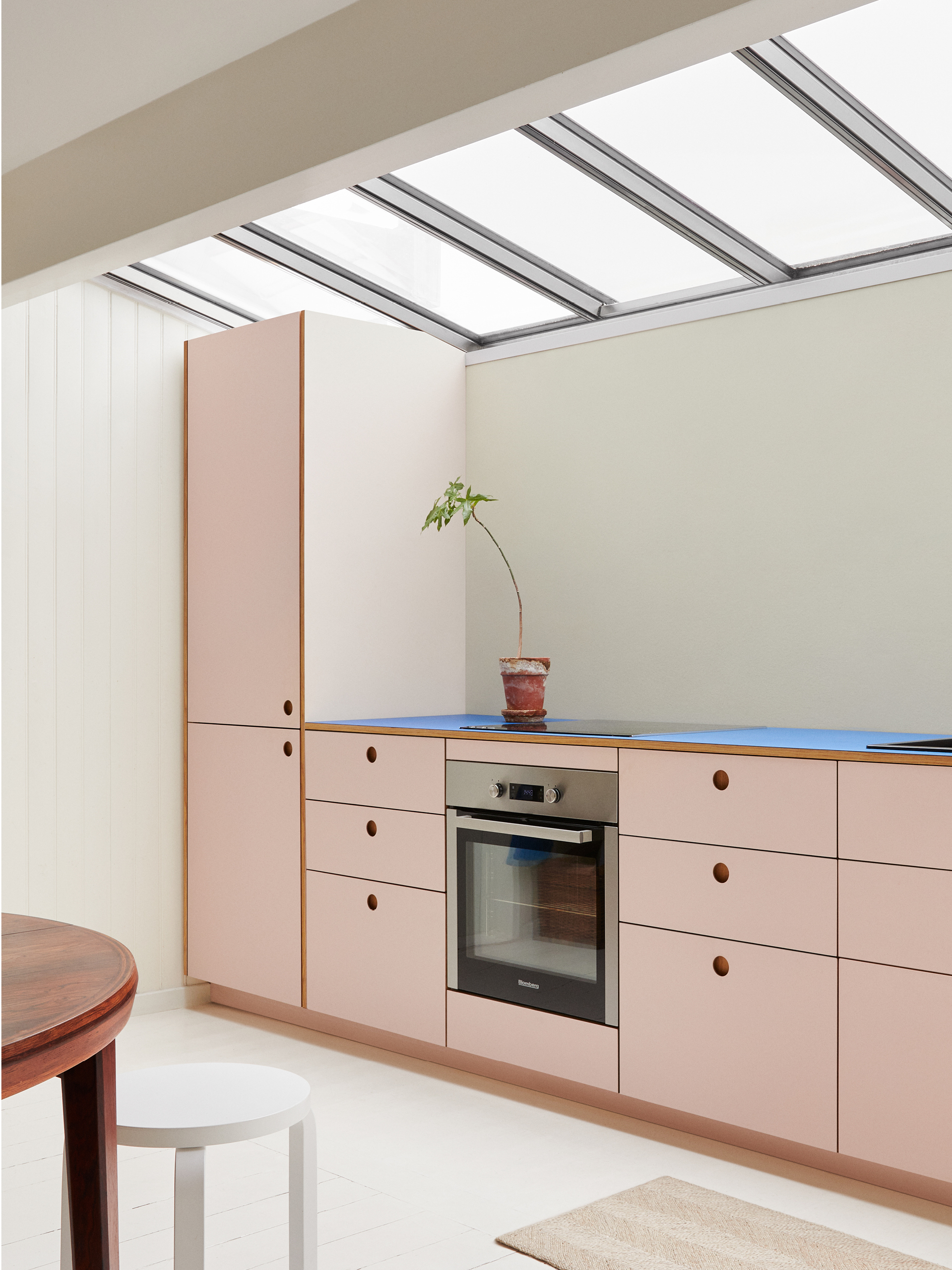 Kolonihaver are small cottage houses within a larger garden area that are typically used for outdoor space in warm weather.

The owners of this kolonihave have owned the cottage for twenty years and decided to do a full update with the BASIS collection with blush linoleum fronts and blue linoleum countertops. This family loves blue – one side of the house is blue! – and color in general, so choosing the colors of the kitchen was important. The owners are thrilled with the color combination, as well as the comfortable grip of the BASIS circular handles.The linoleum was chosen because it's an organic material that matches the home setting and is highly durable.

The floorplan of the kitchen wasn't changed at all. As the homeowners mostly use the cottage for hosting guests on the terrace, they weren't concerned with creating a gathering space; it's all about functionality and aesthetics. That's why they chose built-in solutions as well as Reform cabinets in white with white STANDARD drawers for additional storage. The kitchen's blend of visually appealing and functionality ensures that it will get a lot of use and look great for years to come.