A family kitchen that's inviting and functional
Private Home in Copenhagen, Denmark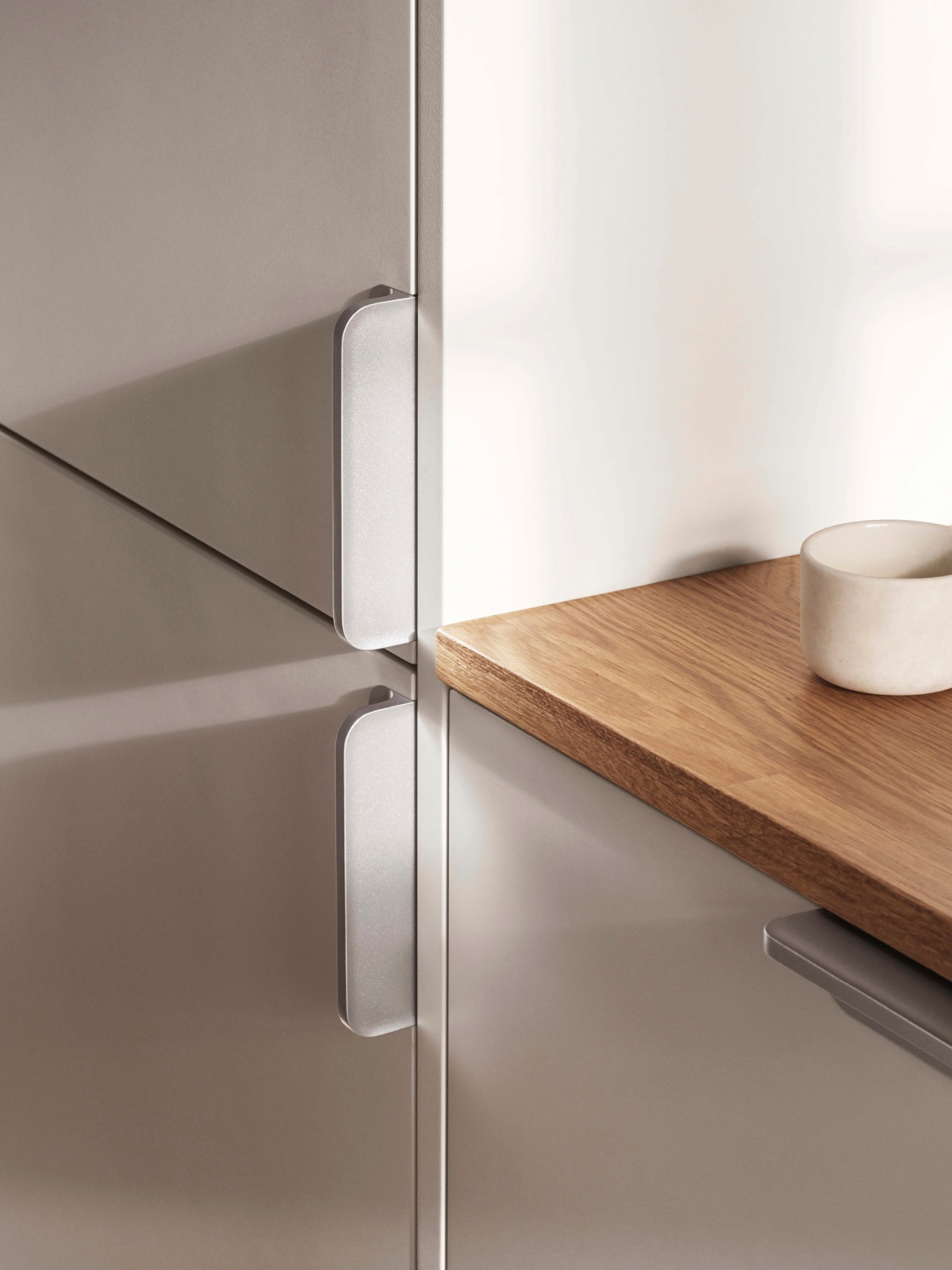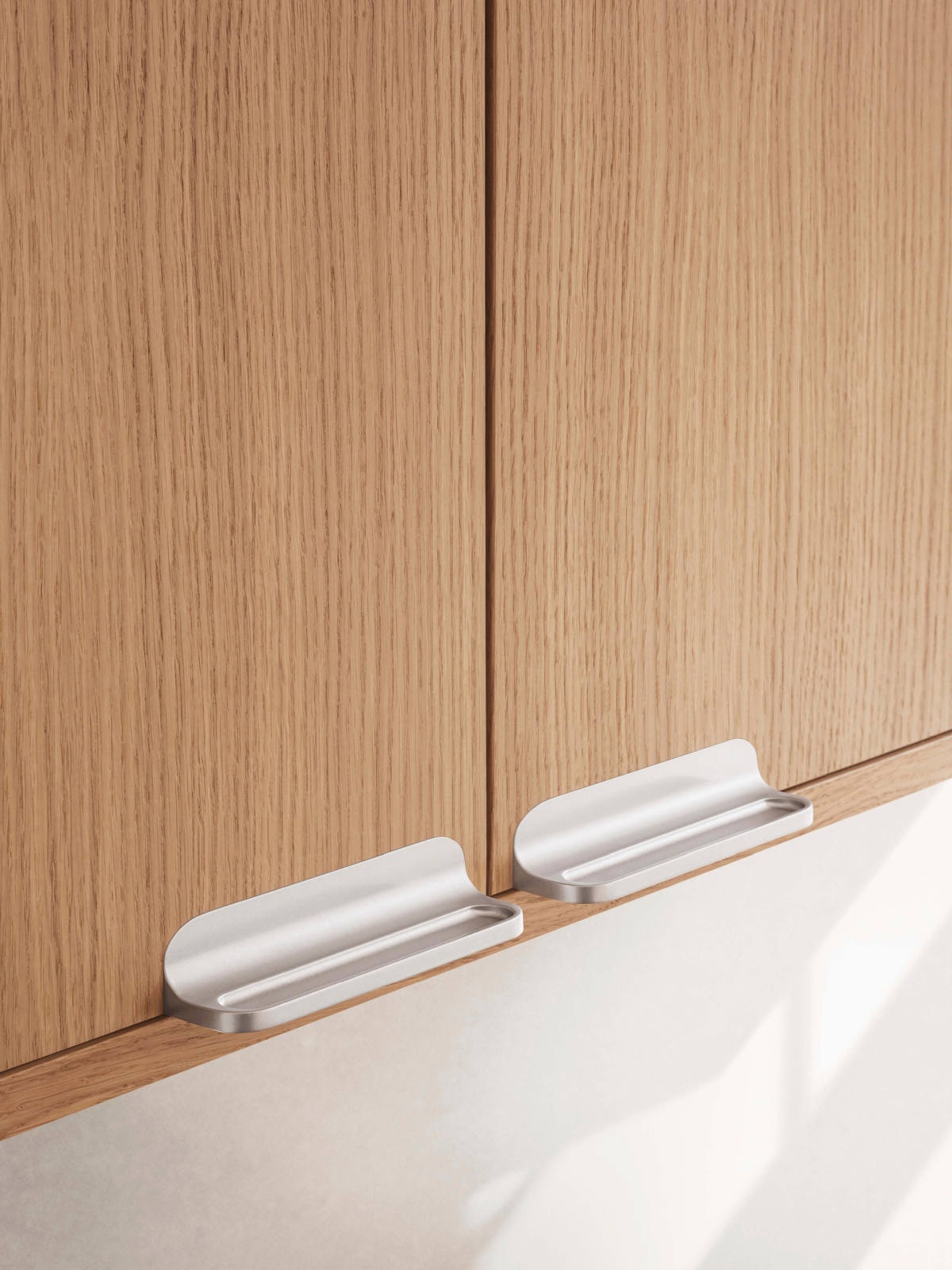 Creating a kitchen where people could gather and one that felt open but didn't compromise on storage space were the priorities for this family of four. To meet that ambition, the UNIT collection in a mix of painted sand-gray and natural light oak variants were chosen. Die-cast aluminum handles offer a contrast to the natural textures and colors, while solid wood countertops provide additional organic warmth to the light-flooded space.

The oak against the wall of the kitchen was chosen as a way to visually separate it from the rest of the space. The center island also functions as a separator, as well as a centerpiece of the space and additional storage. The marriage of craftsmanship and modern production was key to creating a kitchen that looks like a well-built piece of furniture, integrated with its surroundings and yet still eye-catching.

Because the kitchen is also the home's dining area, it needs to be both calming and functional, with an atmosphere that is inviting for both the daily needs of family and guests enjoying a dinner party or social drink.