Maximizing space and light in a small kitchen
Private Home in Berlin, Germany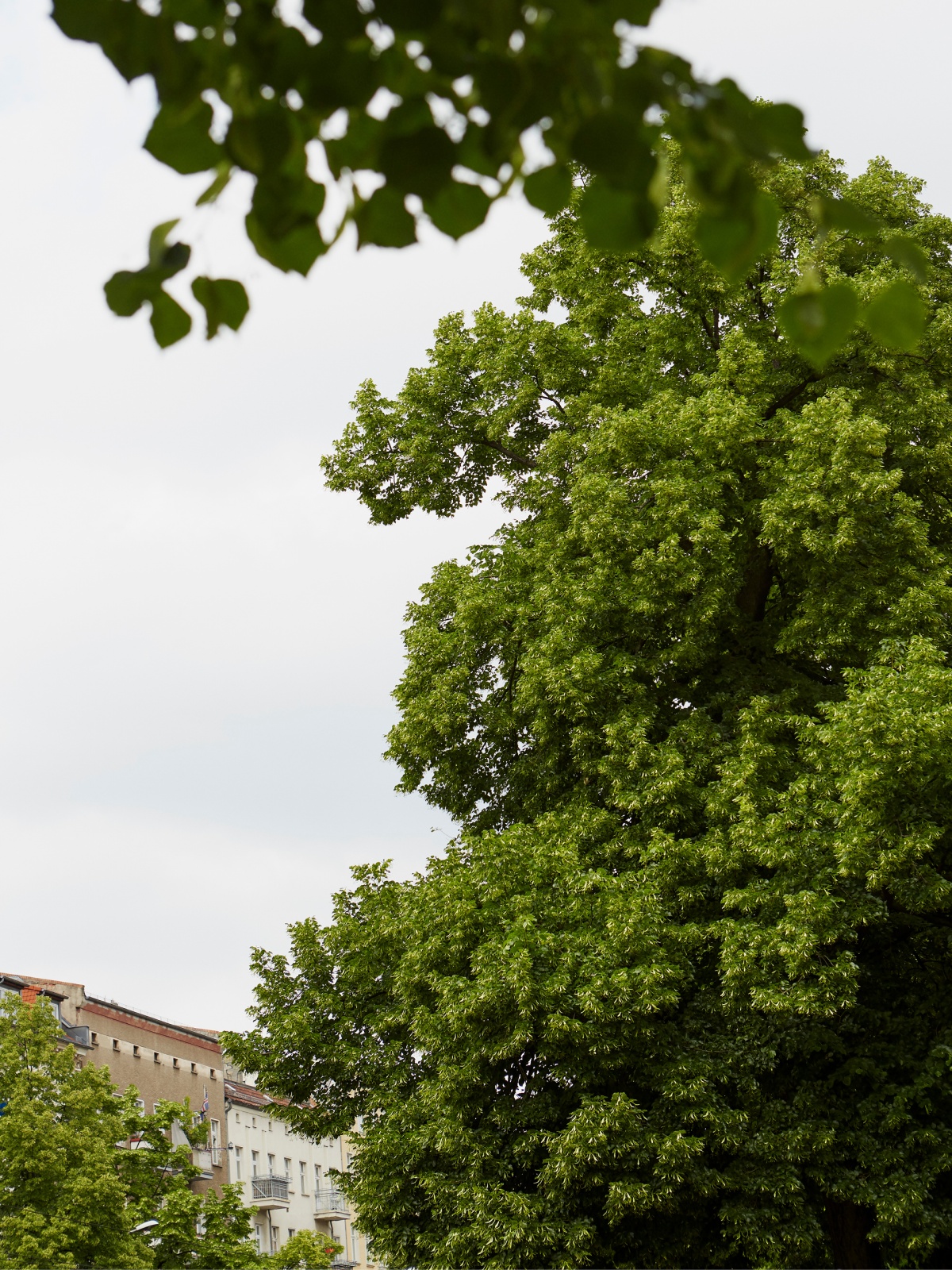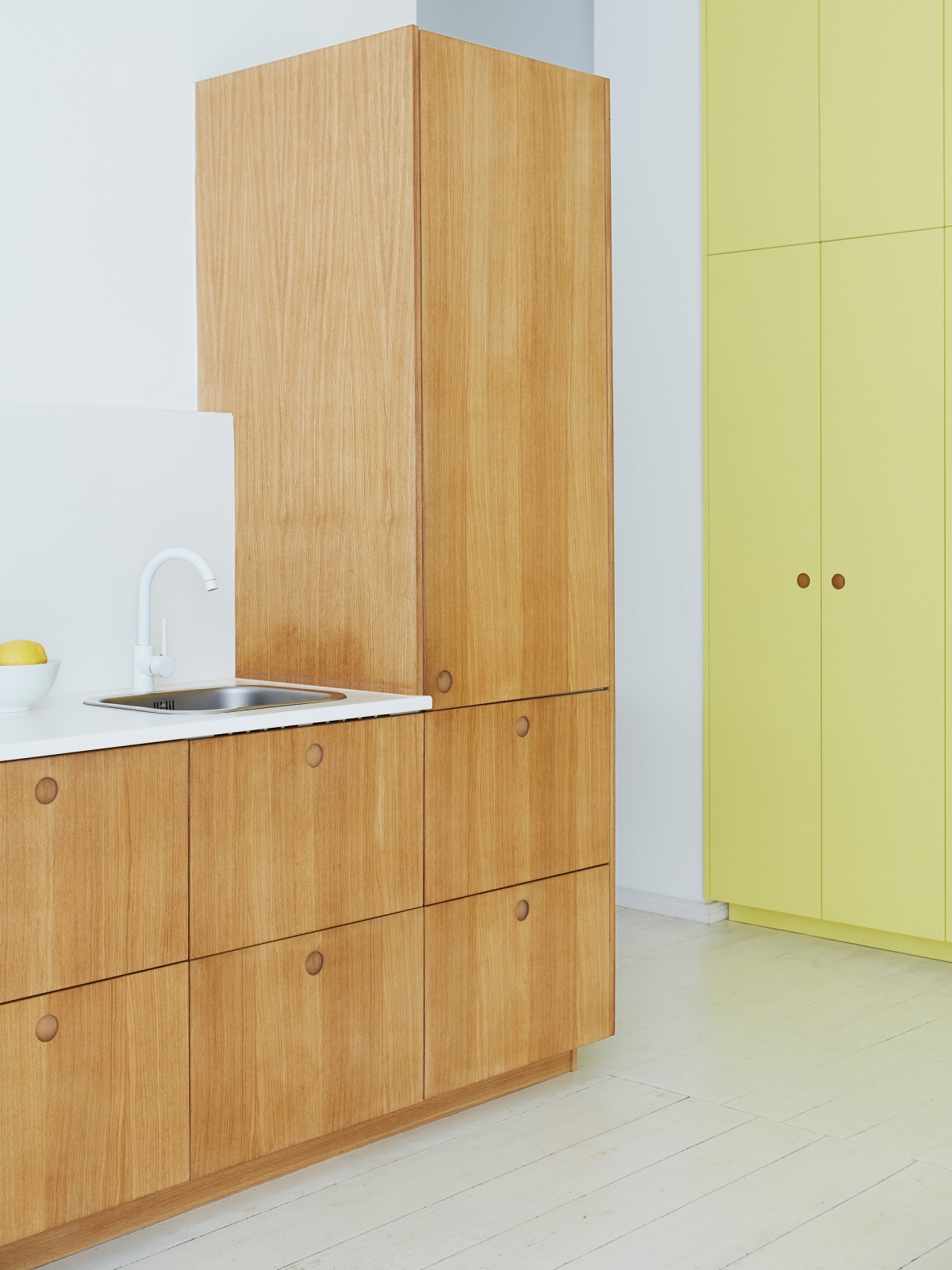 This small Berlin apartment has an open-plan room that serves as a kitchen, living room, and dining room. It also sits between two courtyards, meaning that there isn't much direct light, but benefits from high ceilings.

The apartment owners wanted to make sure to maximize both space and light using the open room and tall ceilings. They did this through their BASIS kitchen and storage. The kitchen itself uses oak fronts and white countertops, while the full-wall storage through the entrance and open-plan room is a sunny, light yellow.

Because the kitchen is part of a multi-functional room, it is used for everything from a place to cook to a dance floor to a puppy-training area. Therefore storage is incredibly important. Whilst the kitchen area with BASIS fronts is used primarily for that purpose, the BASIS cabinets are much more versatile.

The round handles of the BASIS collection serve as a connecting element for the storage unit and kitchen, as well as an organic shape that suits the rest of the space's textures and materials. While the oak BASIS fronts are minimalist and calming, the yellow BASIS fronts add an element of color and fun that has become the focal point of the whole apartment.