Opening up a kitchen in a bright loft
Private Home in Brooklyn, NYC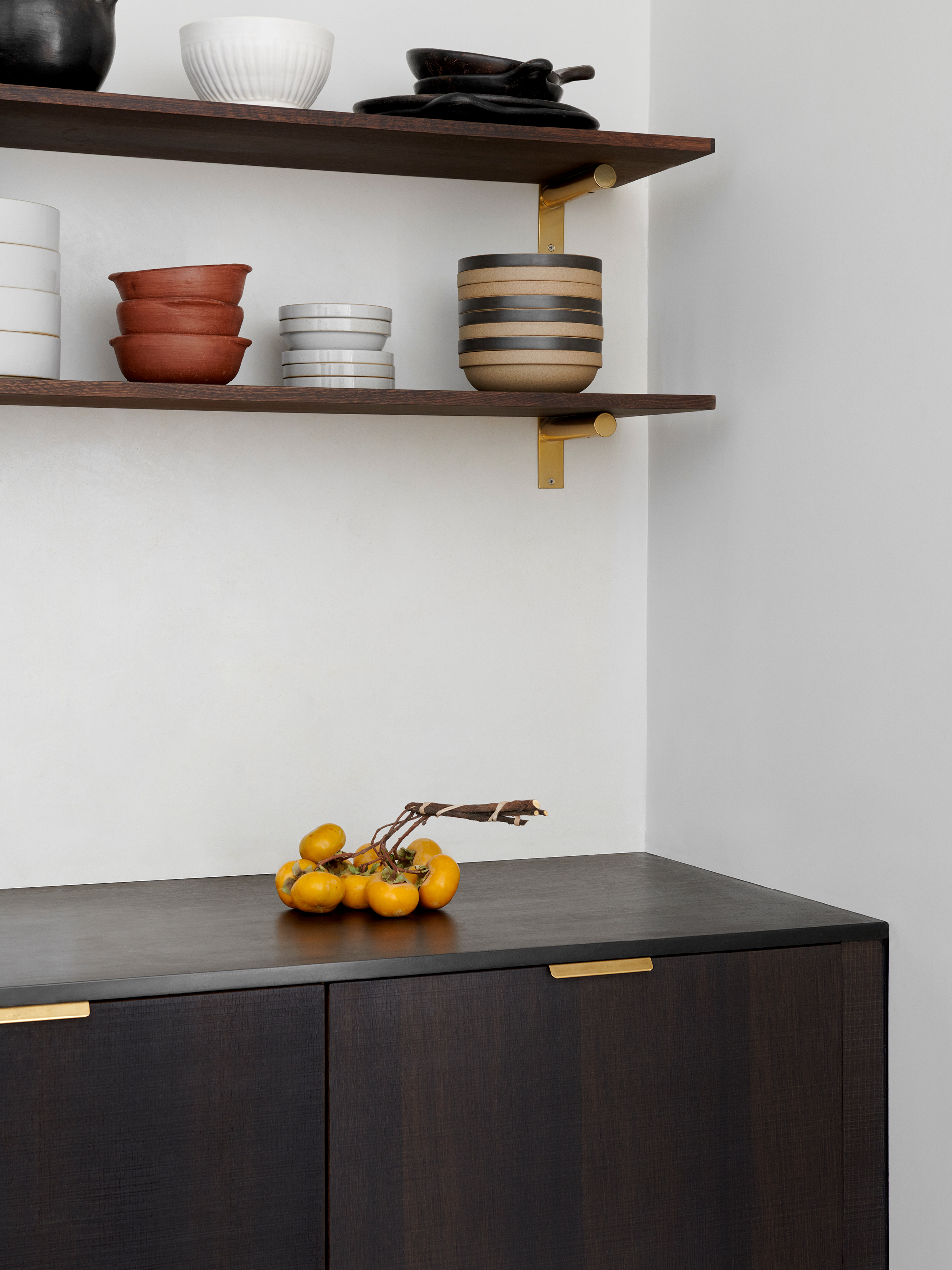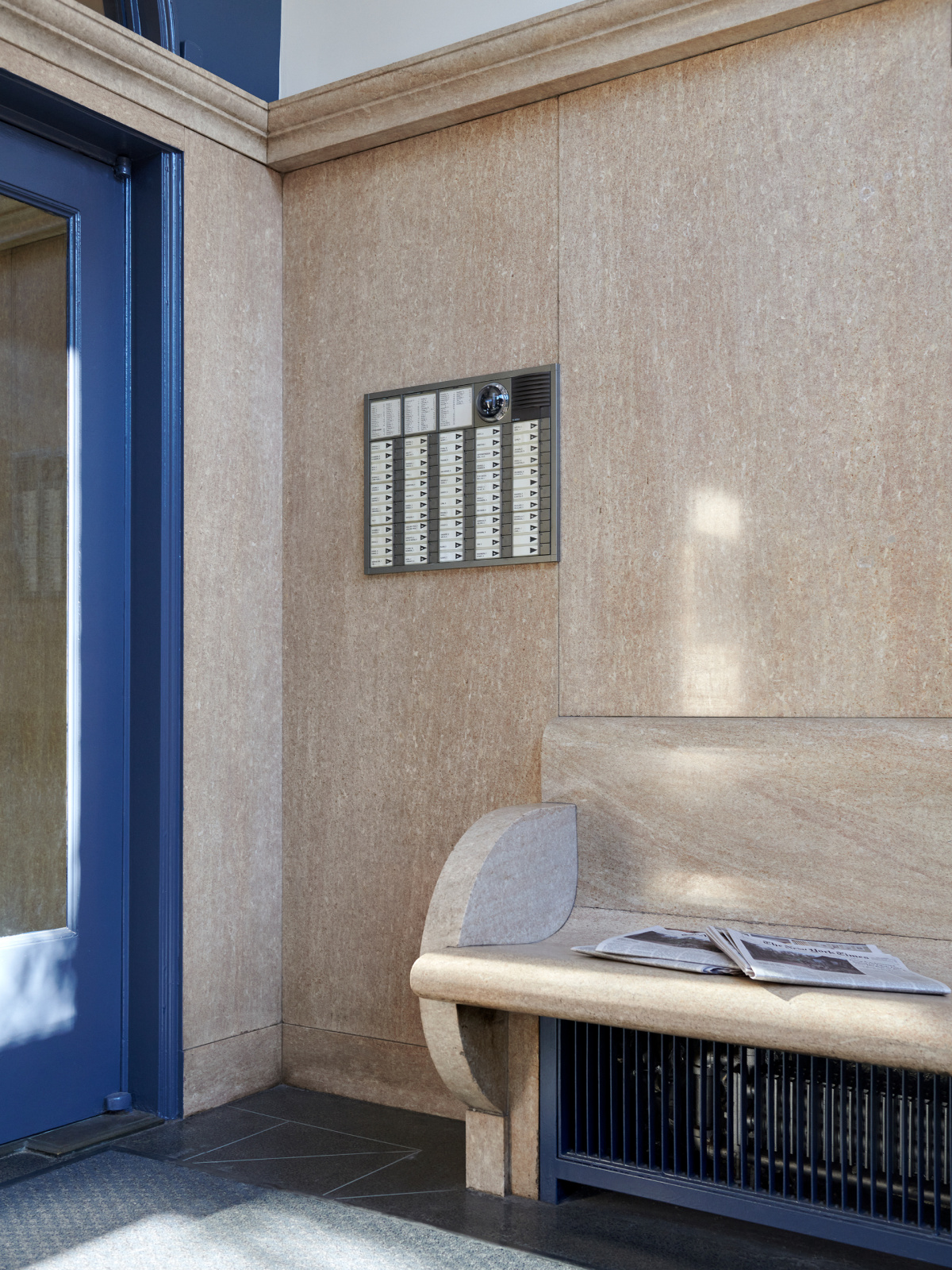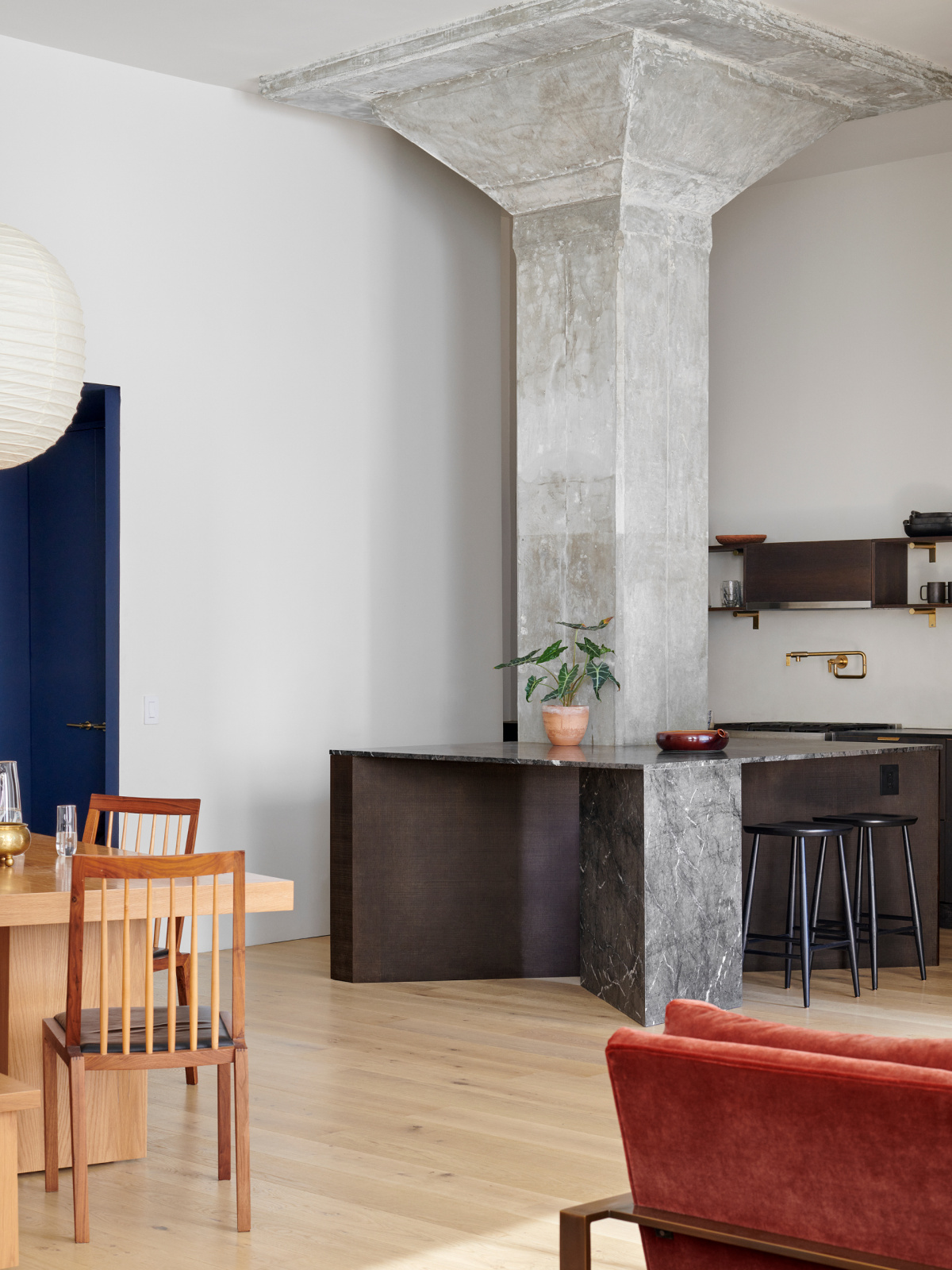 In this popular loft-style building in Brooklyn, NYC, privacy can be hard to come by. So when a unit opened up that offered two bathrooms instead of one, a family of homeowners who already lived in the beloved 'Ex-Lax Building' jumped at the chance to have more space for themselves and their daughter. The family loves to cook and entertain, so having an open, welcoming kitchen was important to them. Previously, the kitchen space was tucked away, with little light and no windows. The architects at von DALWIG Architecture unfolded the space, removing walls, chipping away at the popcorn ceiling, and taking off sheetrock that had been wrapped around a large concrete column. The result was a much more spacious room that blends into the dining area for a true 'loft feel'.

The SURFACE collection in smoked oak is used throughout the kitchen for a clean look, with cabinets in natural oak laminate with solid wood drawers for a visual contrast when the cabinets are open. Instead of a typical block-shaped island, von DALWIG built an island around the column, using SURFACE fronts that were cut to the exact specifications needed. SURFACE fronts were also cut down and used as open shelving, on which the homeowners display the more aesthetic items in their kitchen.

The homeowners were so impressed with the look and feel of the Reform fronts that they used them to build a pantry (the owners' dream!) as well as a built-in storage and nightstand solution against a bedroom wall, against which the bed also sits. Here, the BASIS collection is used in natural oak with a top in solid oak. With creative use of Reform fronts, this inspiring loft shows us how with strong planning, it's possible to build your dream home.