A raw expression sets the office tone
Office in Copenhagen, Denmark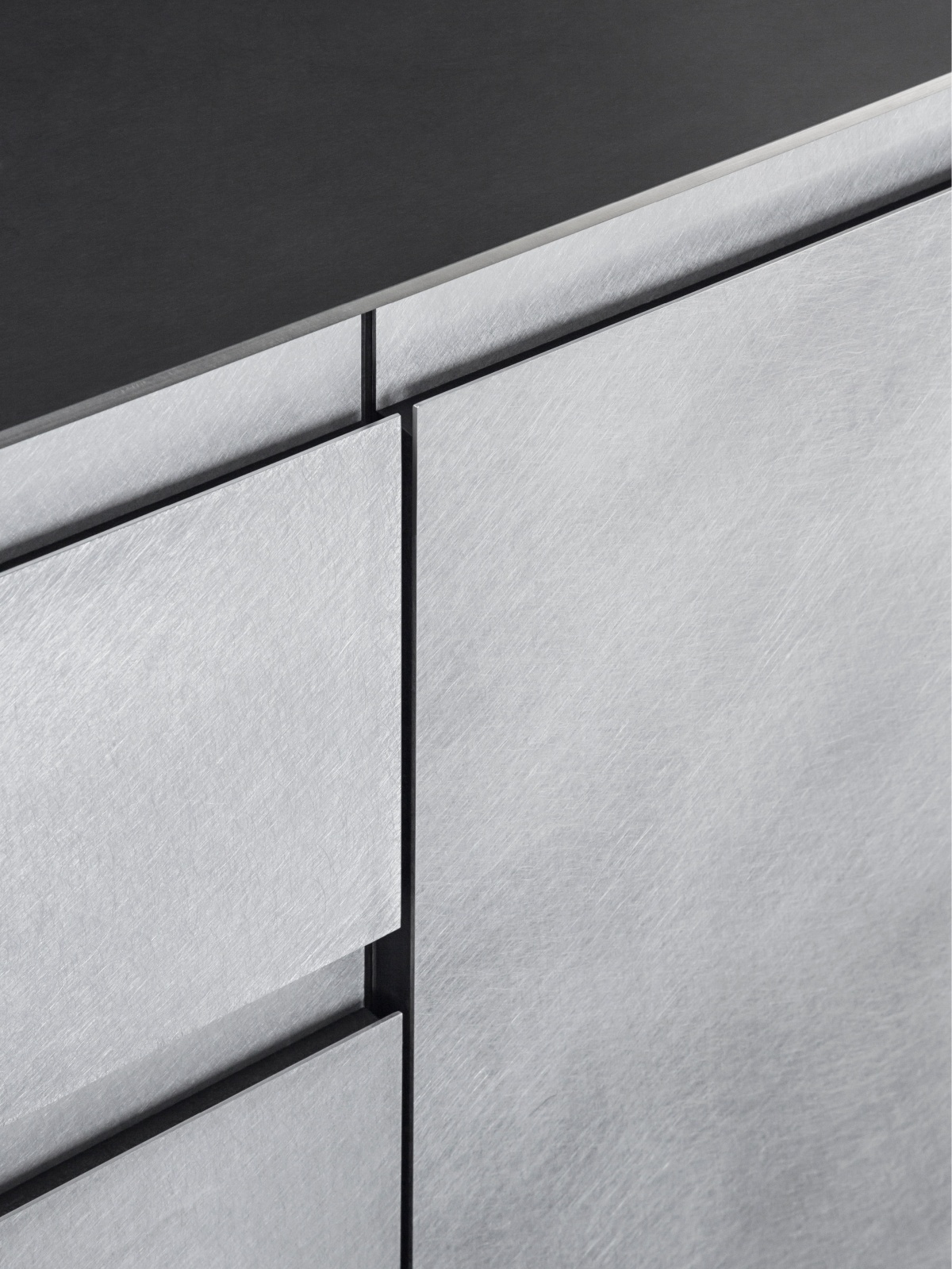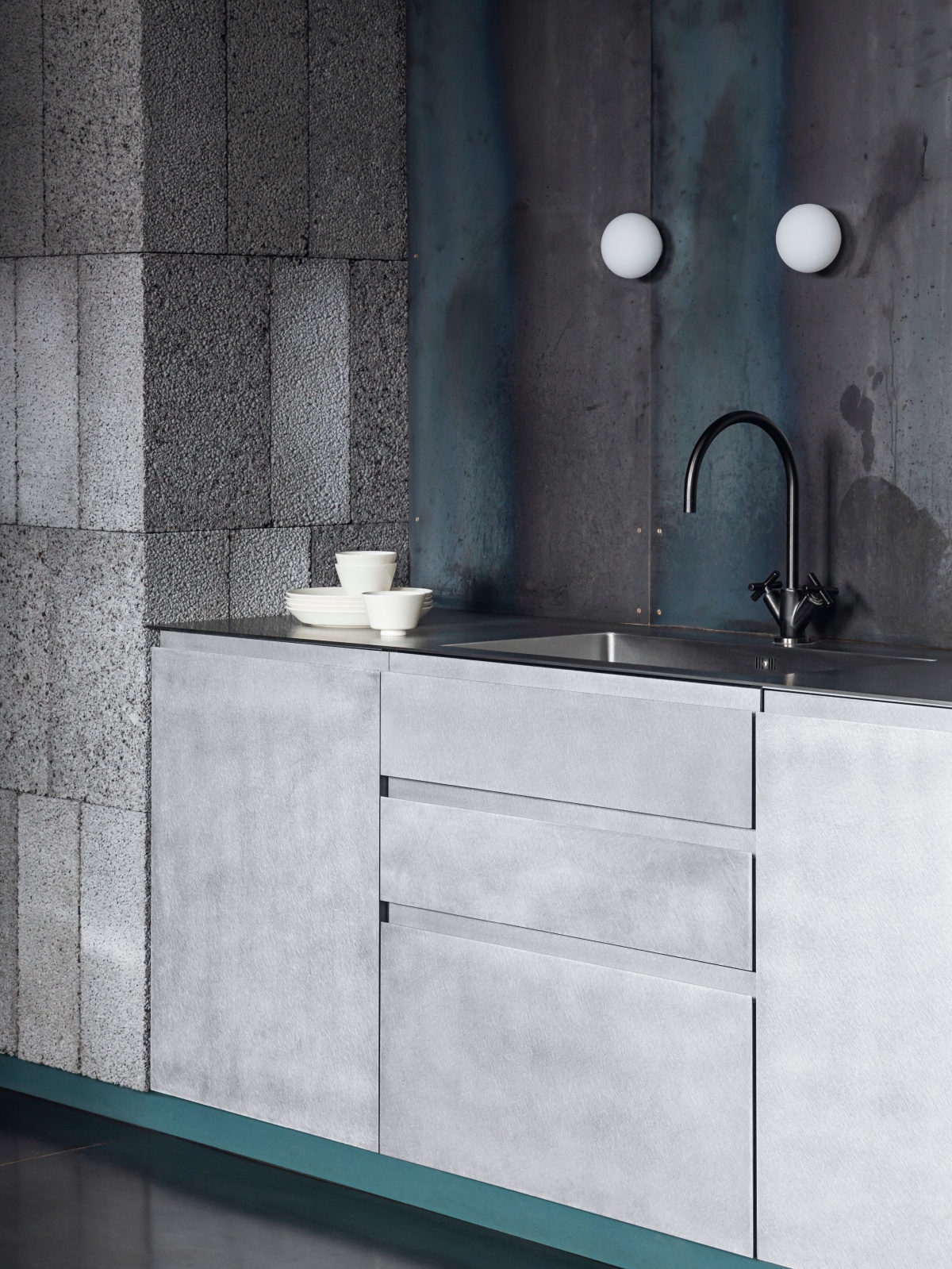 When entering the Copenhagen office of Norrøn Architects, the kitchen is the first space one sees. For that reason, it was important that the kitchen give an impression of the work and aesthetic of the architecture firm, while also offering an area that employees can use to cook, eat, and socialize.
Norrøn Architects chose the PLATE collection as the fronts and handles for their kitchen, made from brushed aluminum and designed by Studio David Thulstrup. The countertop is made from steel.
The brushed aluminum offers a reflective, sleek texture that perfectly matches the raw expression of stone found throughout the rest of the kitchen. It also emphasizes durability with its strong material profile.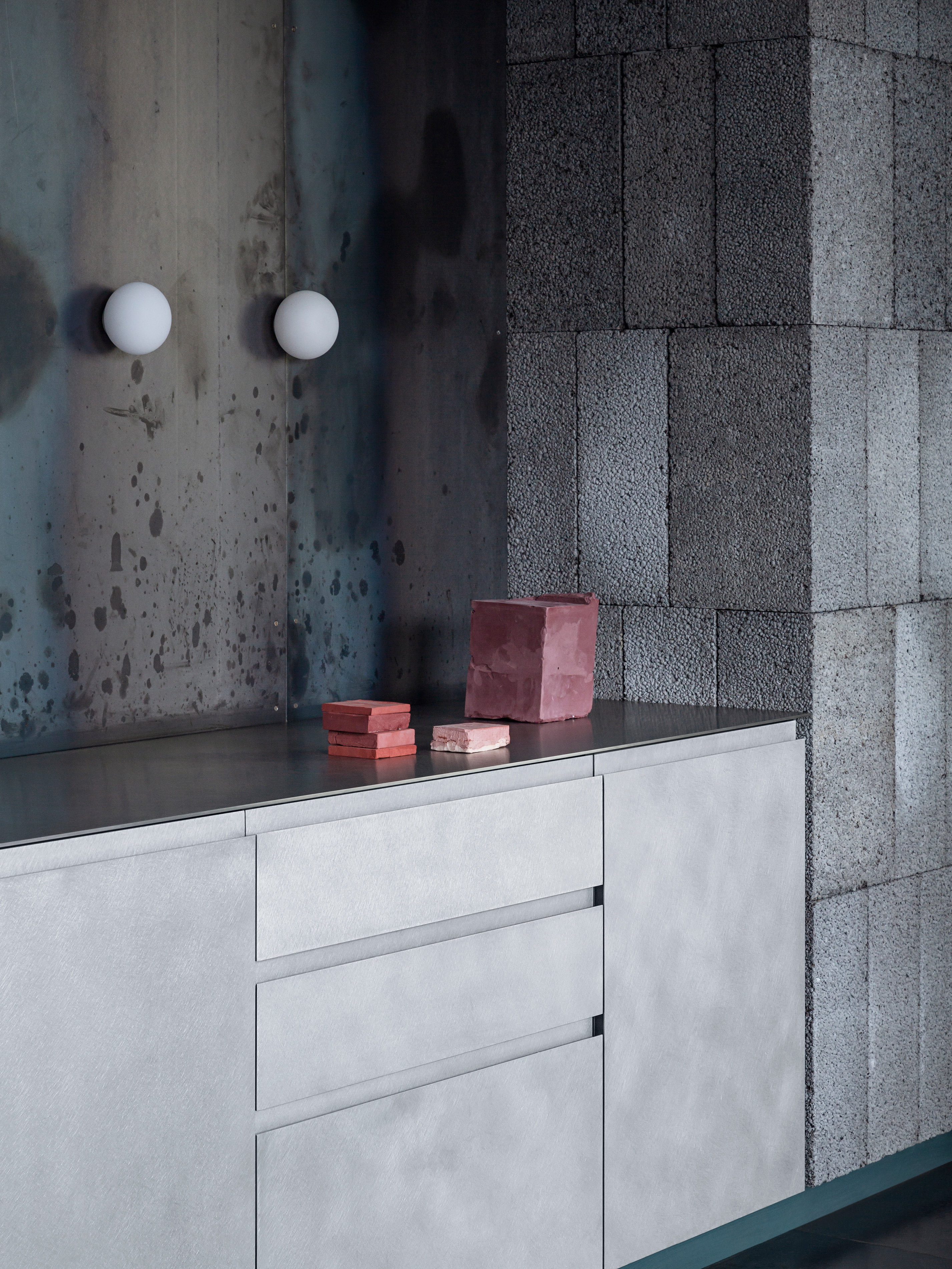 Norrøn Architects specialize in "destination development," which is about finding what makes an individual space special, while also tapping into the interplay of geography, material, and storytelling that exists in every location. The PLATE kitchen exemplifies that work through its connection with the surrounding space while retaining functionality and standing out in its own right.