Playful and functional: this city kitchen does both
Private home in Kreuzberg, Berlin, Germany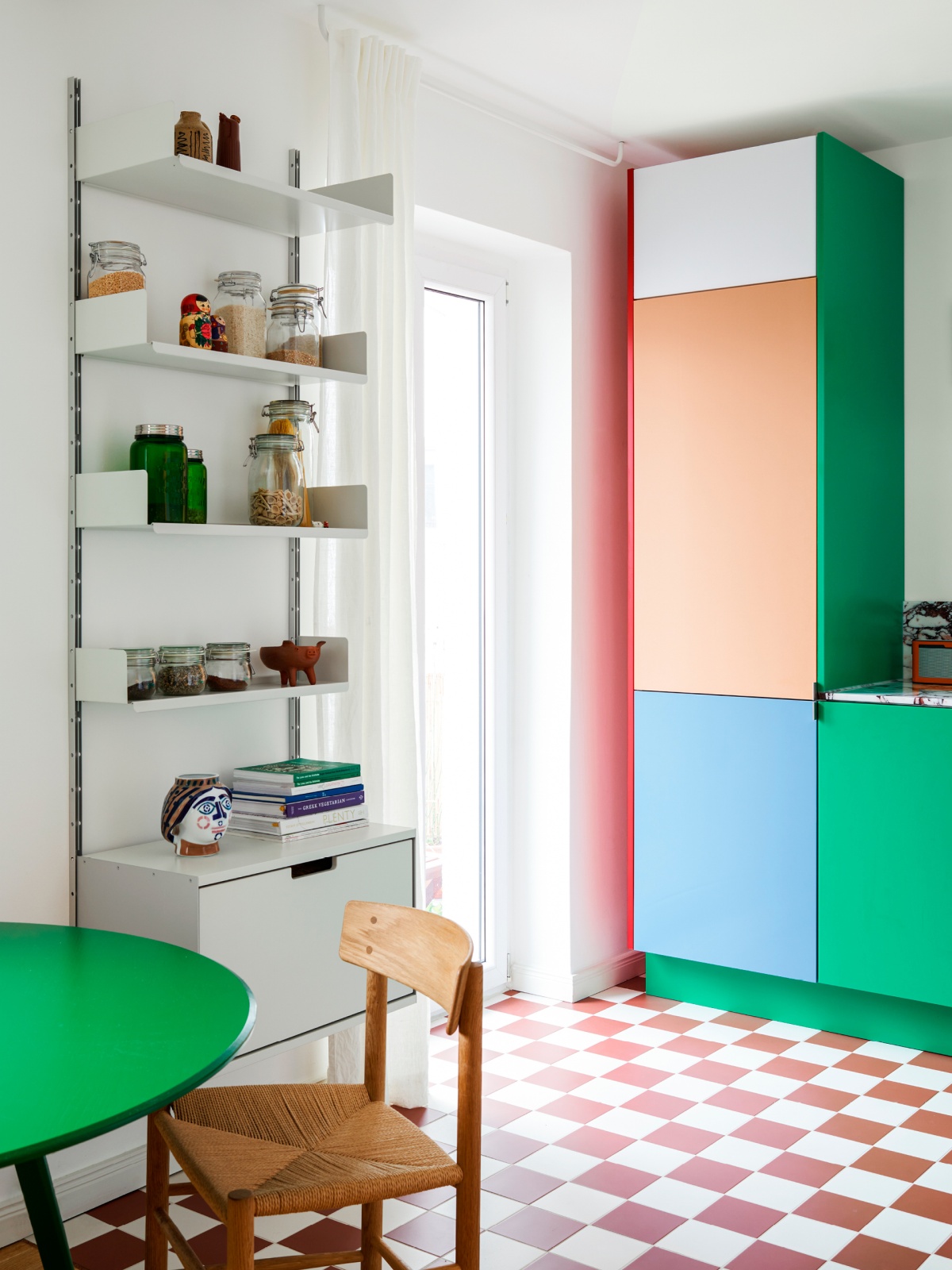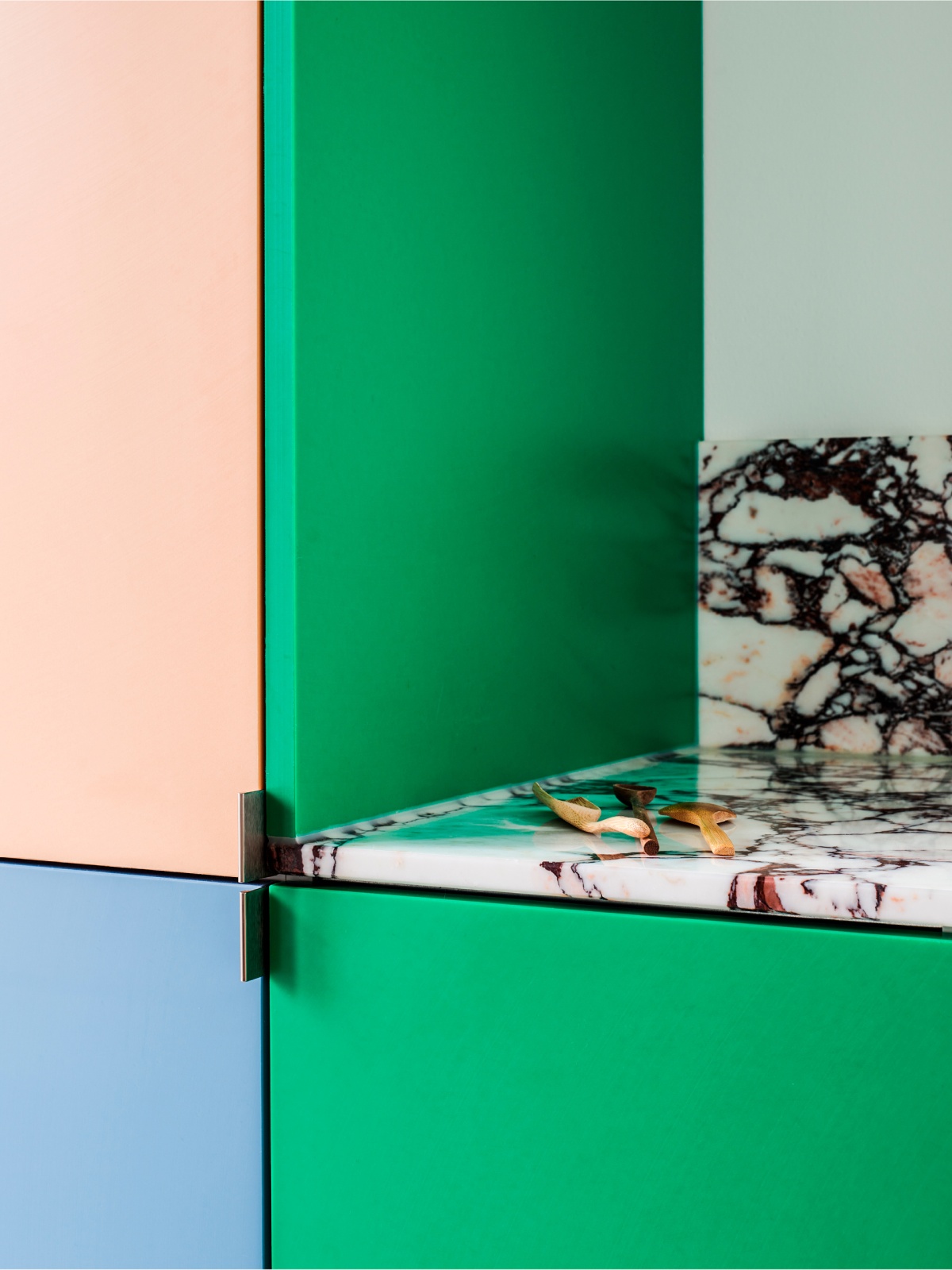 A MATCH from first sight? That's how this Berlin-based couple felt about seeing the Muller Van Severen-designed kitchen collection. With a soft spot for Flemish design, the homeowners knew immediately that they wanted to create something playful and colorful in their compact city apartment.

They chose the MATCH fronts in HDPE in green, blue, white, and peach, including a length of green and blue baseboard that brings a visual cohesion to the entire piece. The countertops are marble, with a reddish-veining that mirrors the edging of the kitchen, as well as the red checkerboard floor. It might sound like a lot, but thanks to the way MATCH is designed, the kitchen looks thoughtful and integrated with the space. To get the right color scheme, the homeowners experimented in Adobe Illustrator until they found a sequence that felt right. That palette has become an anchor for the rest of the apartment. The contrasts - not only in color, but also in material and style - are what the owners appreciate most of all.

As people who spend most of their time at home in their kitchen, the owners of this Berlin apartment know that creating such a charming and eye-catching space was the right choice. The functionality, of course, is equally important. The well-crafted fronts and counter, as well as the roomy storage space, has make this a room that's easy to enjoy.