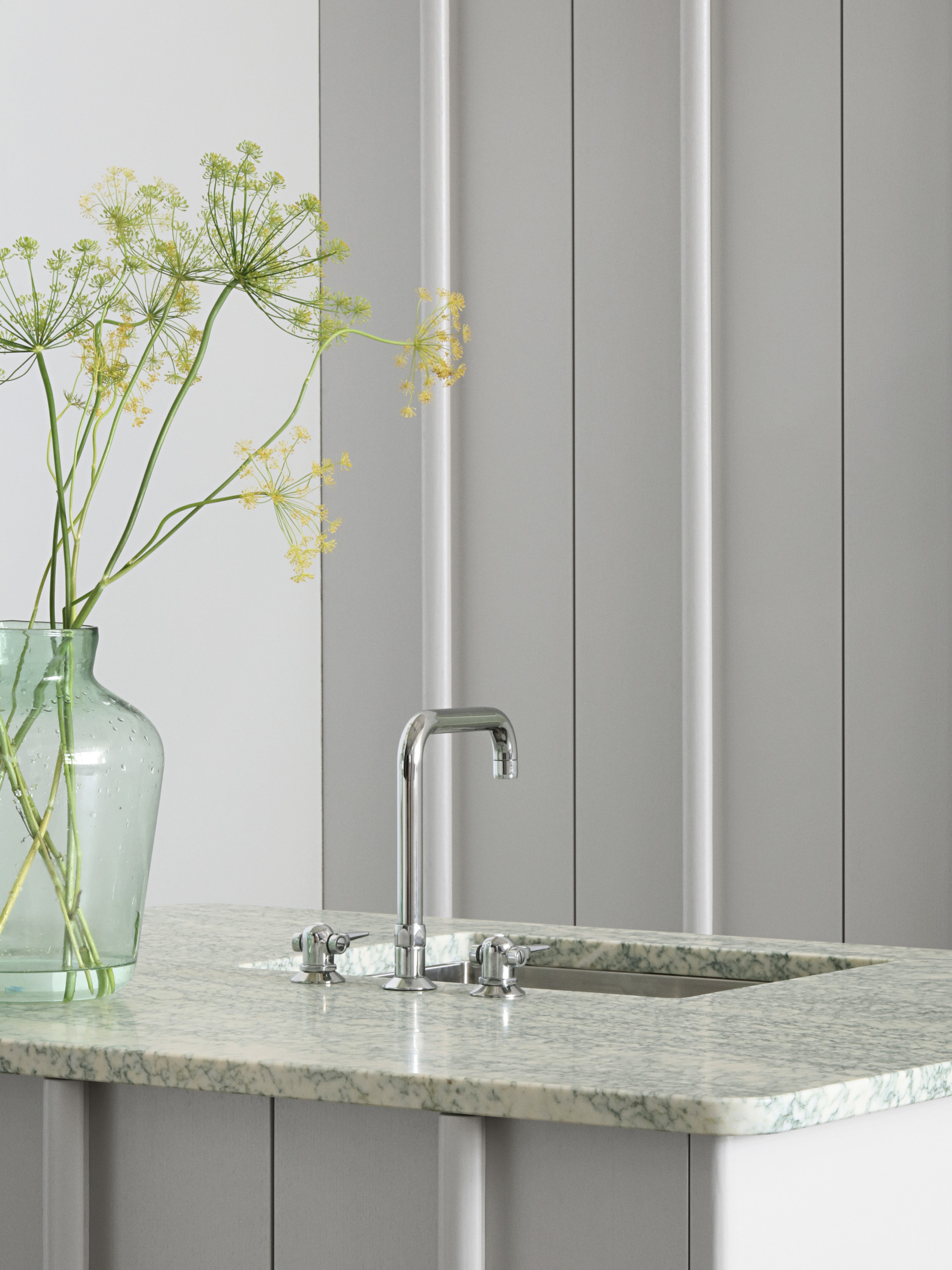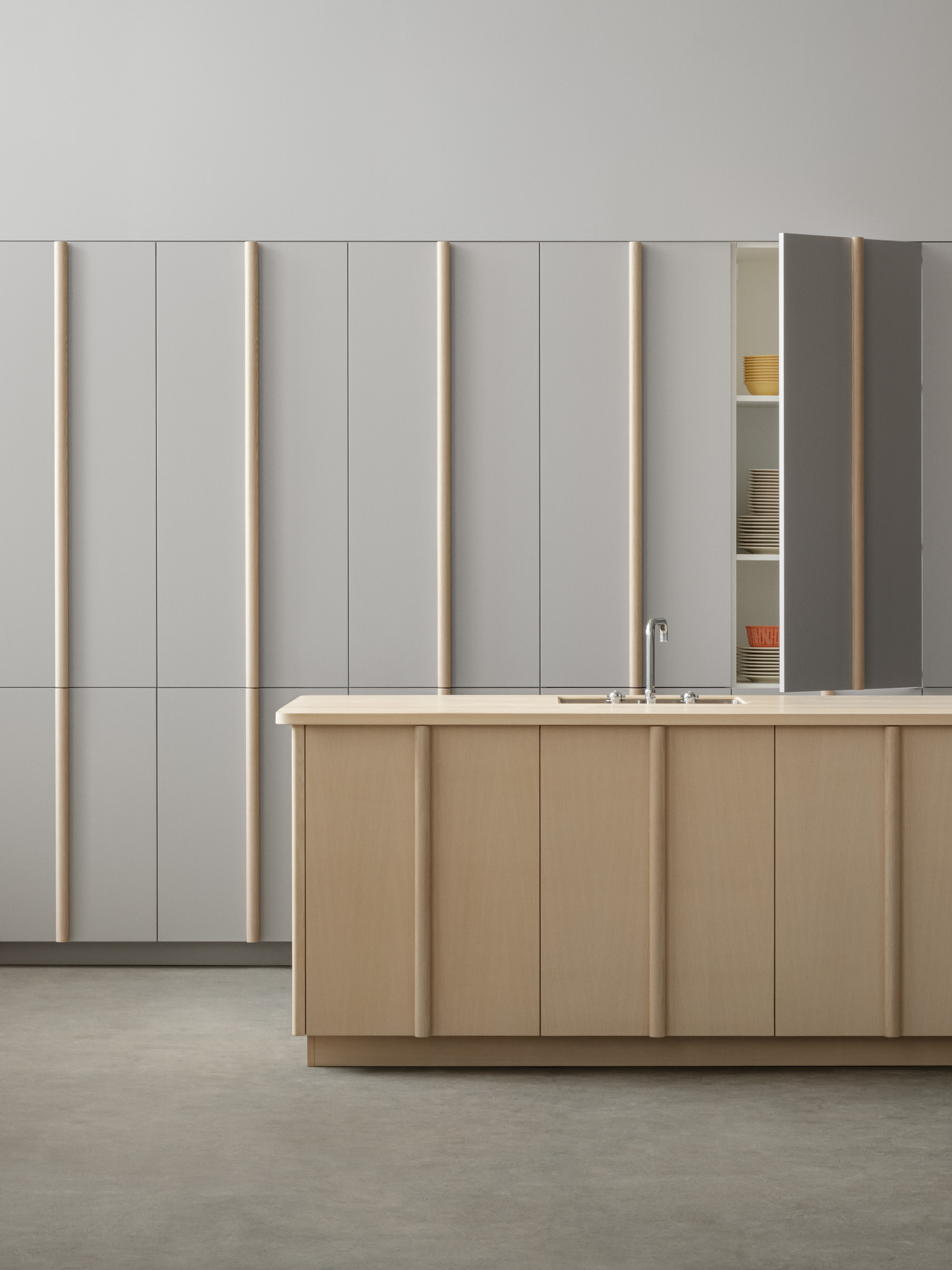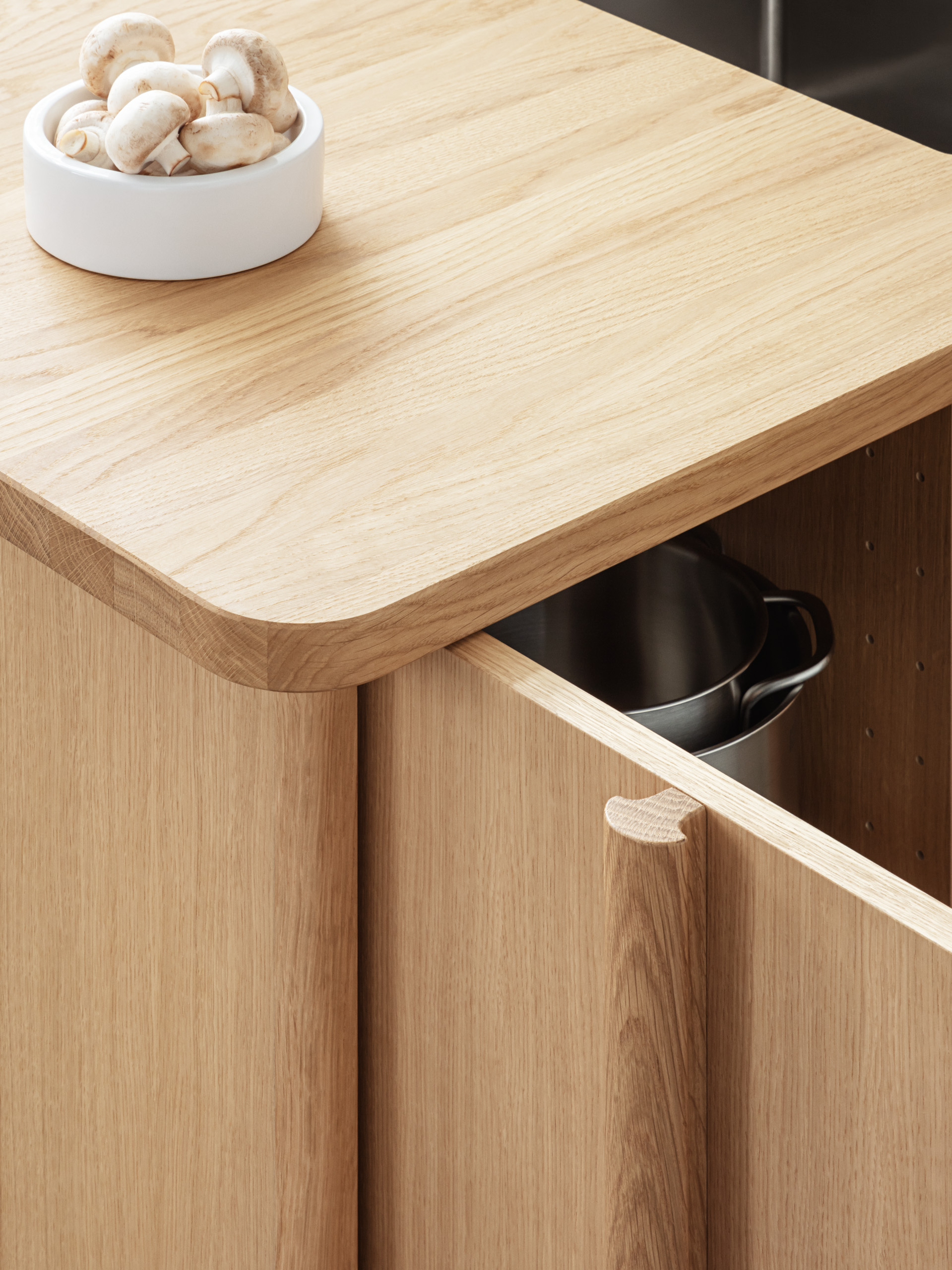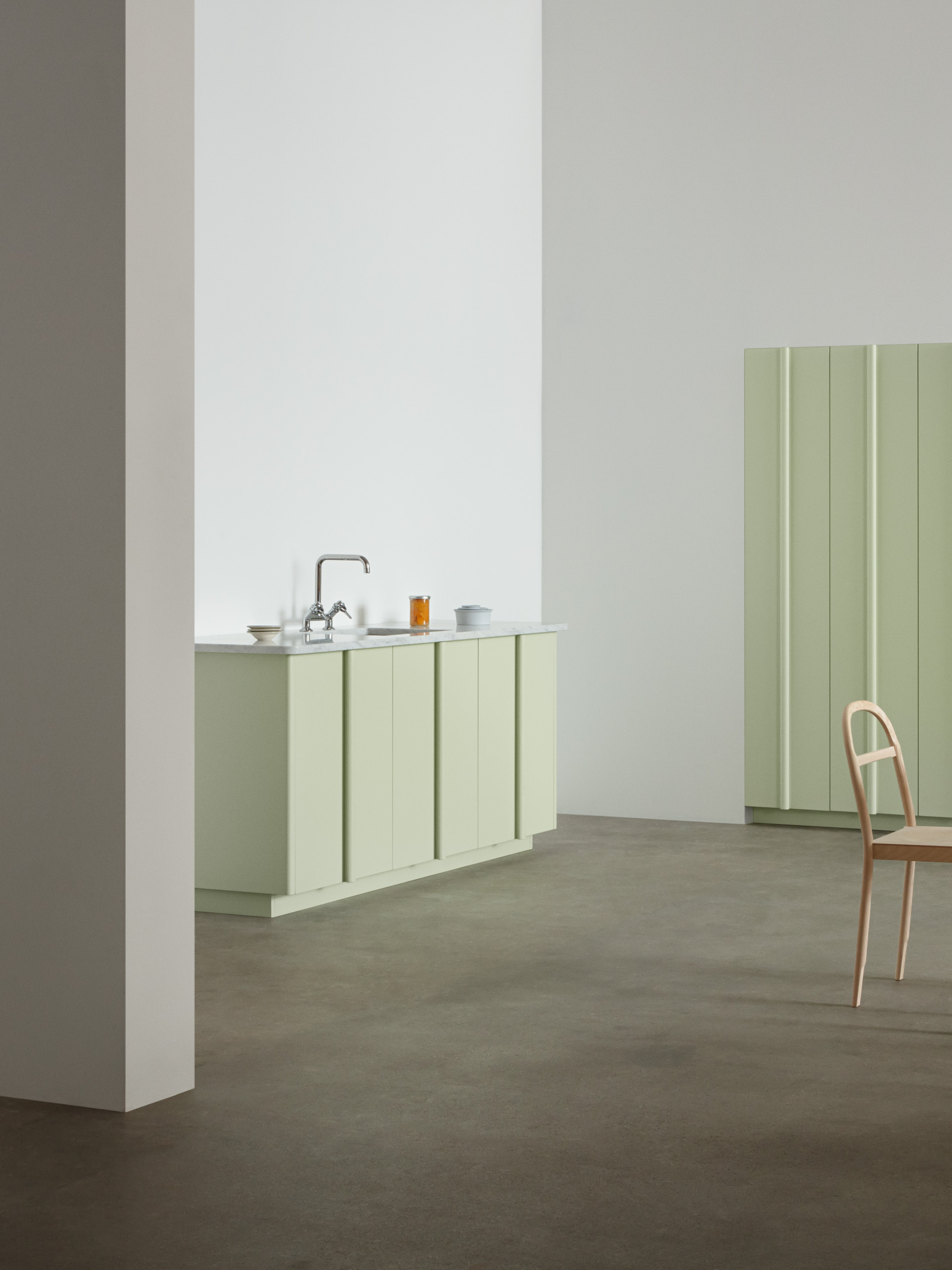 Thinking outside the box. An elegant design with original details that break with the conventions of the kitchen. Its soft curves and consistent roundedness bring a great sense of rhythm to a chunky yet refined frame.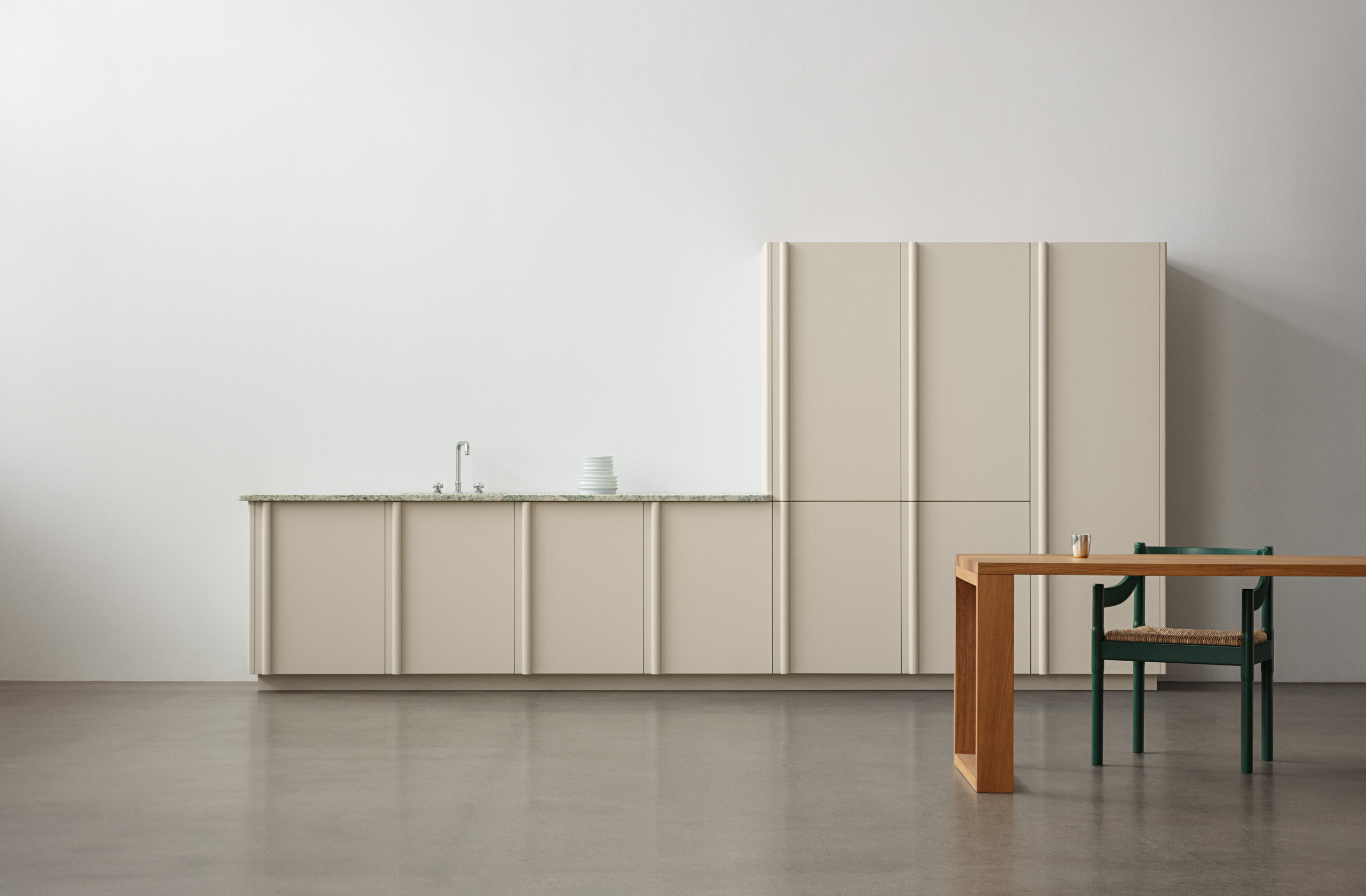 Literally thinking outside the box, Inga Sempé has created a design that rejects the kitchen as inherently angular, instead opting for roundedness. There is an unusual sense of harmony to its smooth curves and delightful chunkiness, enhanced by the unconventional feature of a monolithic central handle. Heavy, solid fronts give COLUMN a refined sense of materiality. It is both elegant and eclectic.
Key features of the collection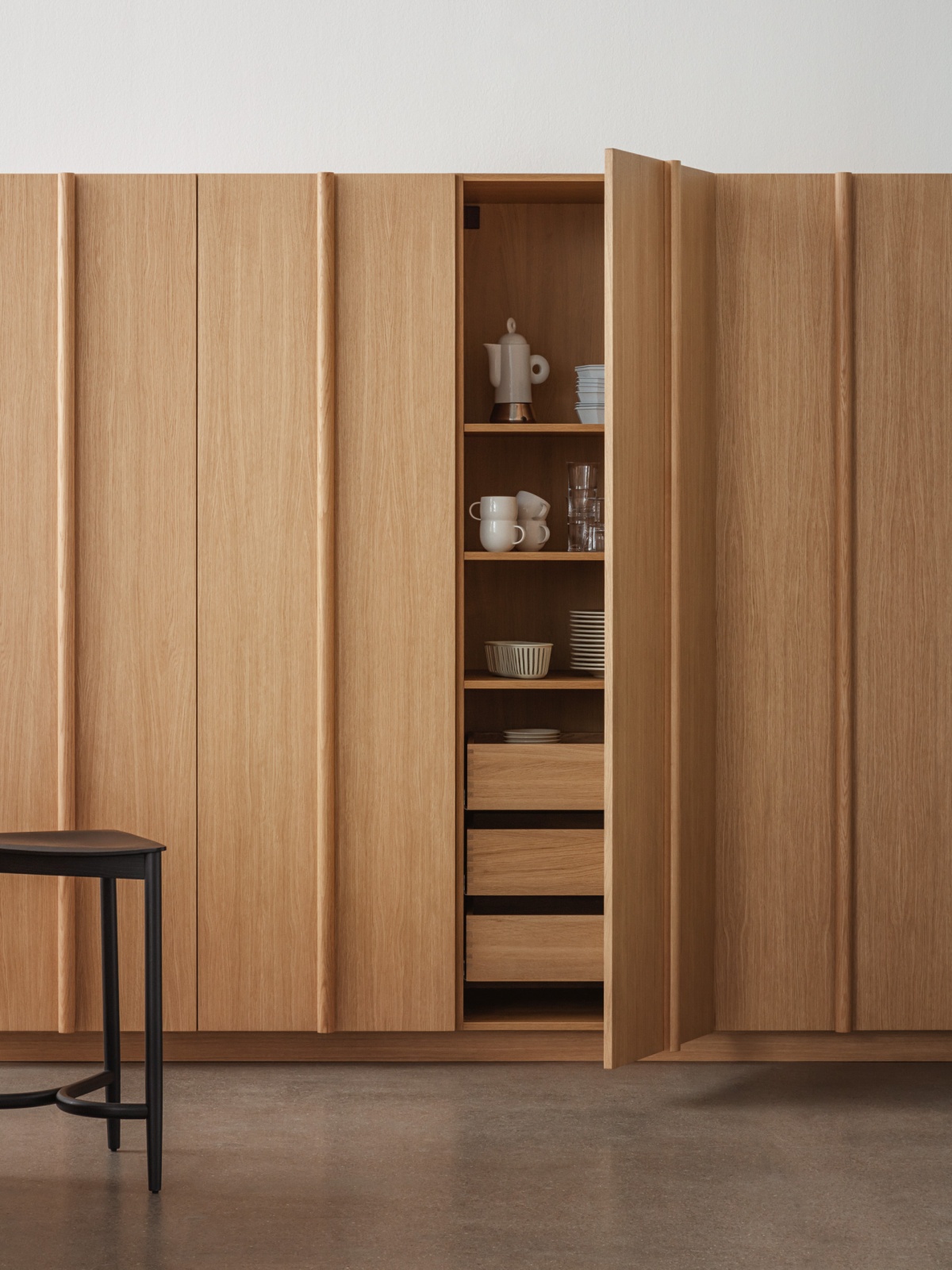 Breaking the box

Unconventional with the feel of a future classic. The kitchen is an intentional break with the volumes and dimensions of the modern kitchen—a break with our expectations. A central handle stretches from top to bottom, dividing the front in two. This results in a visual playfulness with an unusual rhythm and lightness.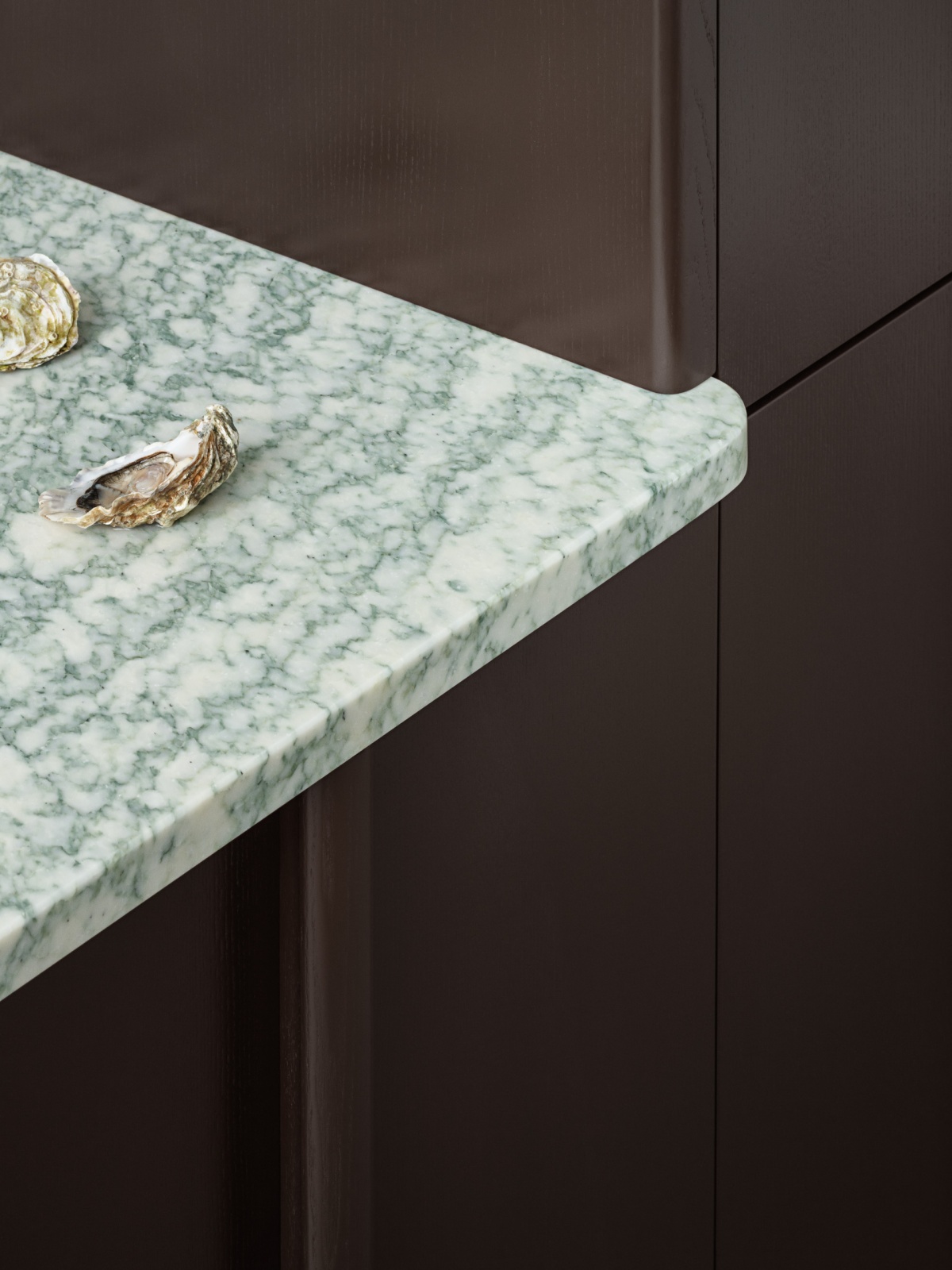 Softly curved

Soft curves throughout the design create a harmonious and original expression. The solid, chunky feel of the kitchen is offset by its smooth geometry. This meeting of opposites offers a particular sense of balance.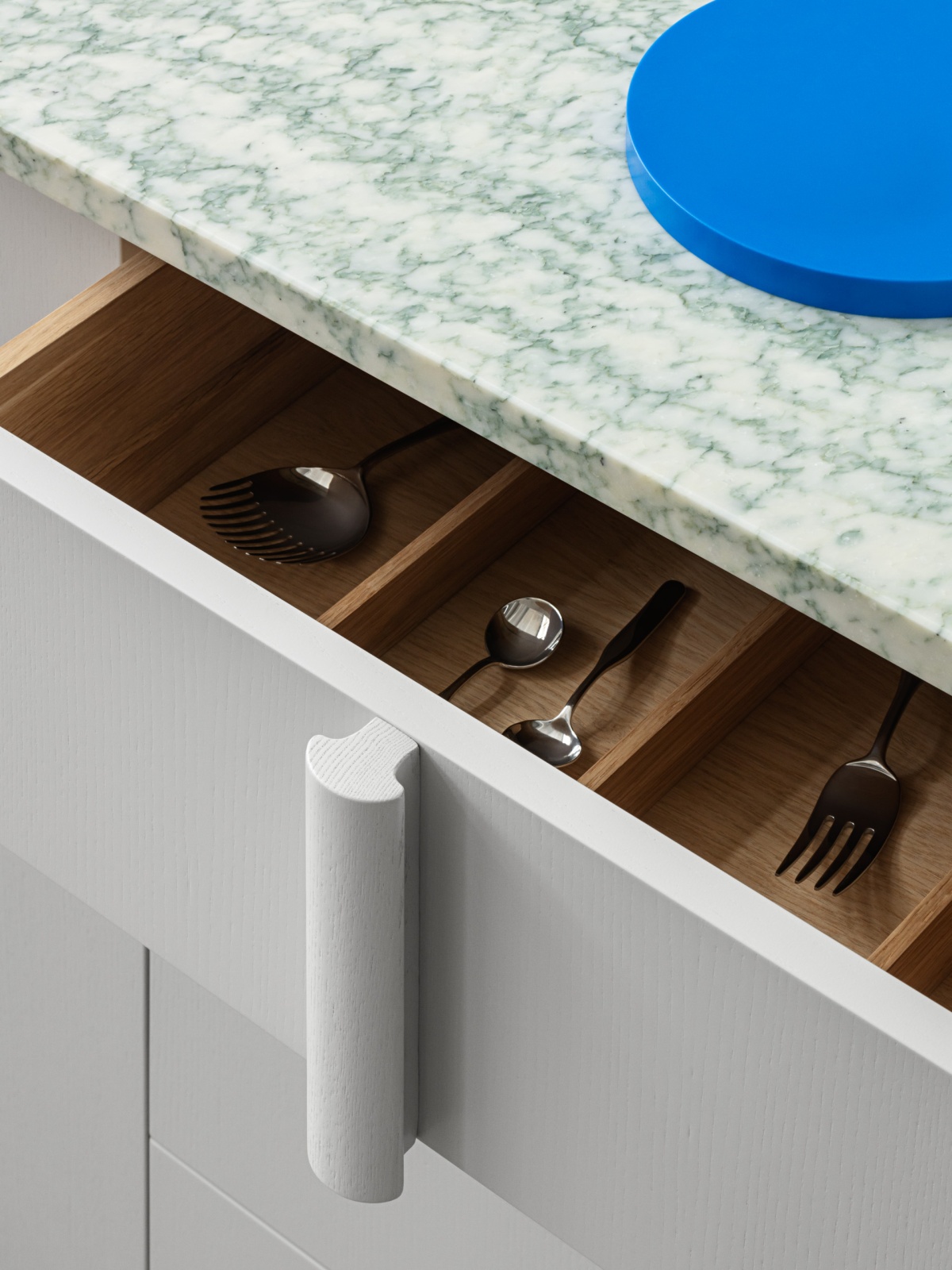 Nice to handle

The characteristic handle was created with the ambition to make something, well, nice to handle. It gives the kitchen its distinctive sense of identity. From above, it has a mushroom-like outline, from the front, it forms a column. Easy to grab, feels good to the touch. Go monochrome, or choose a contrasting handle in ash or oak to accentuate an integral feature of the design.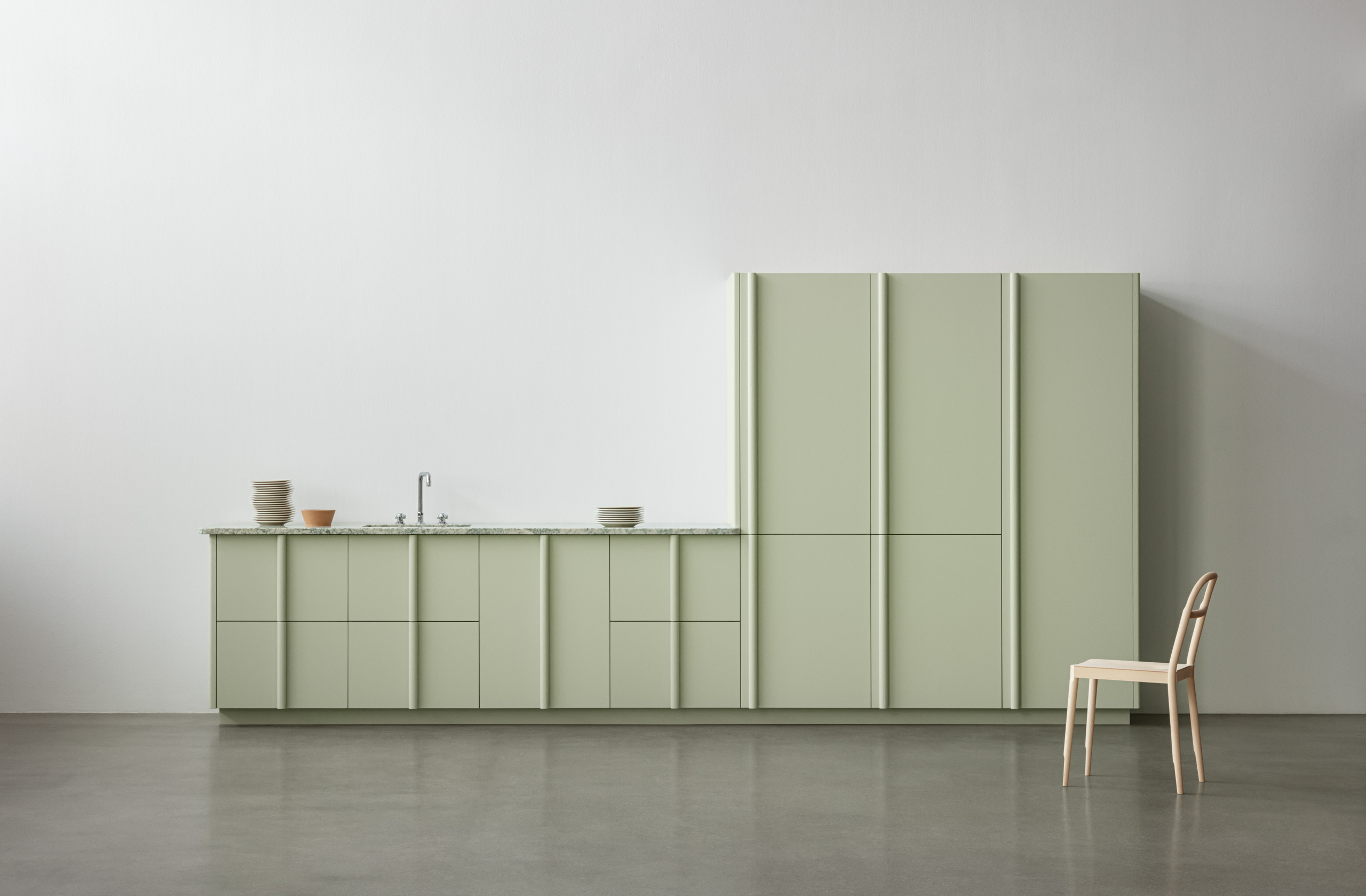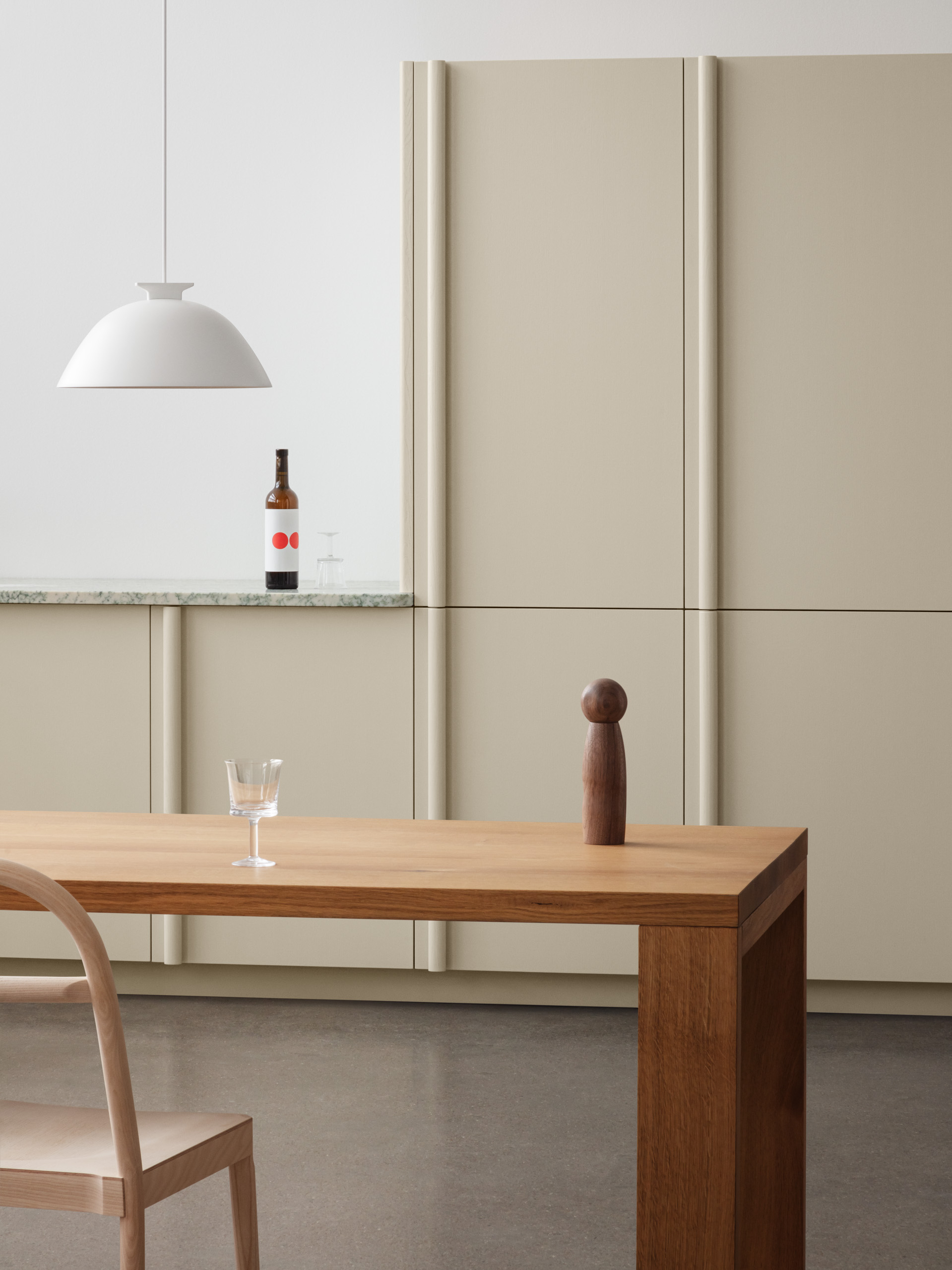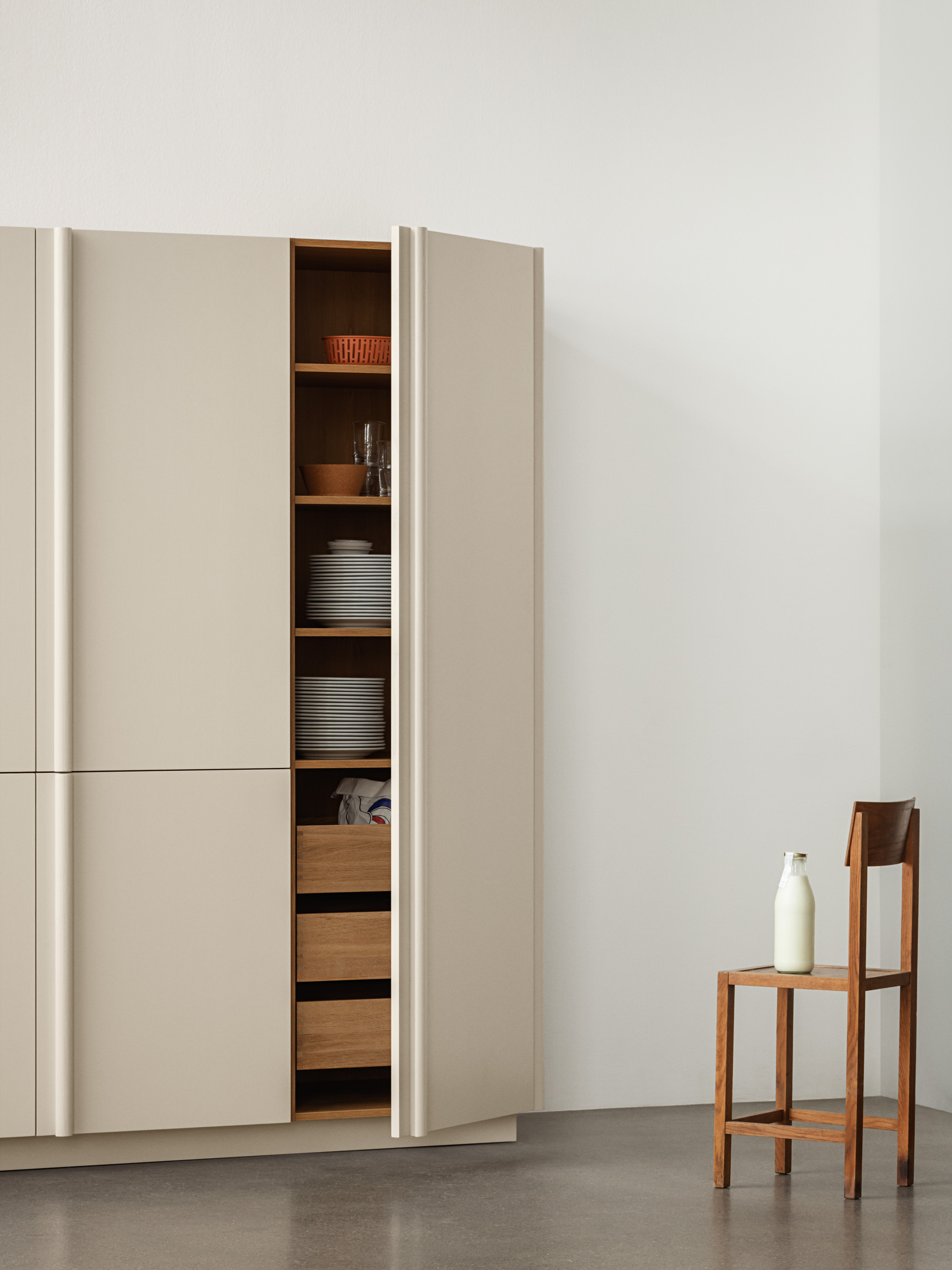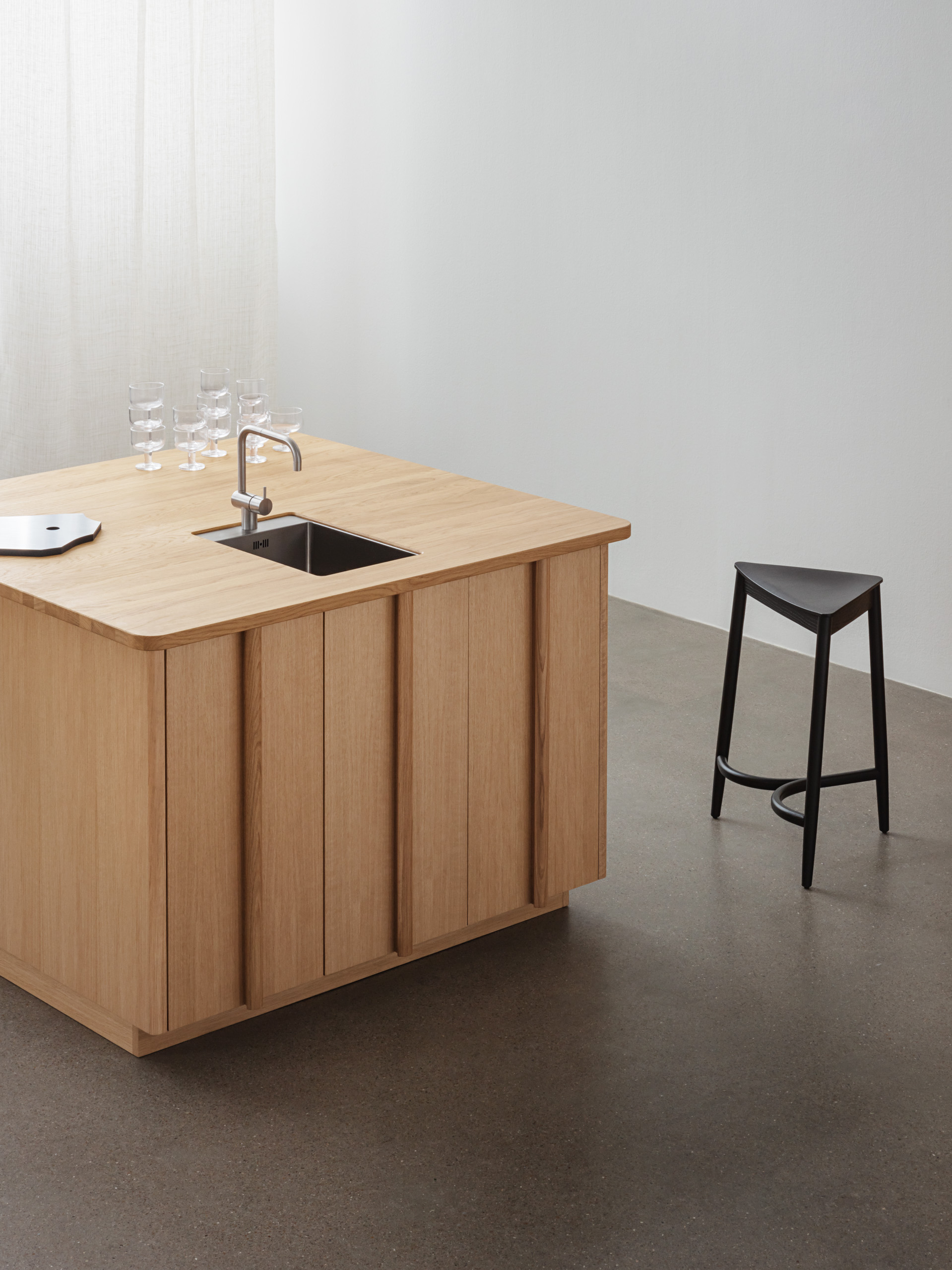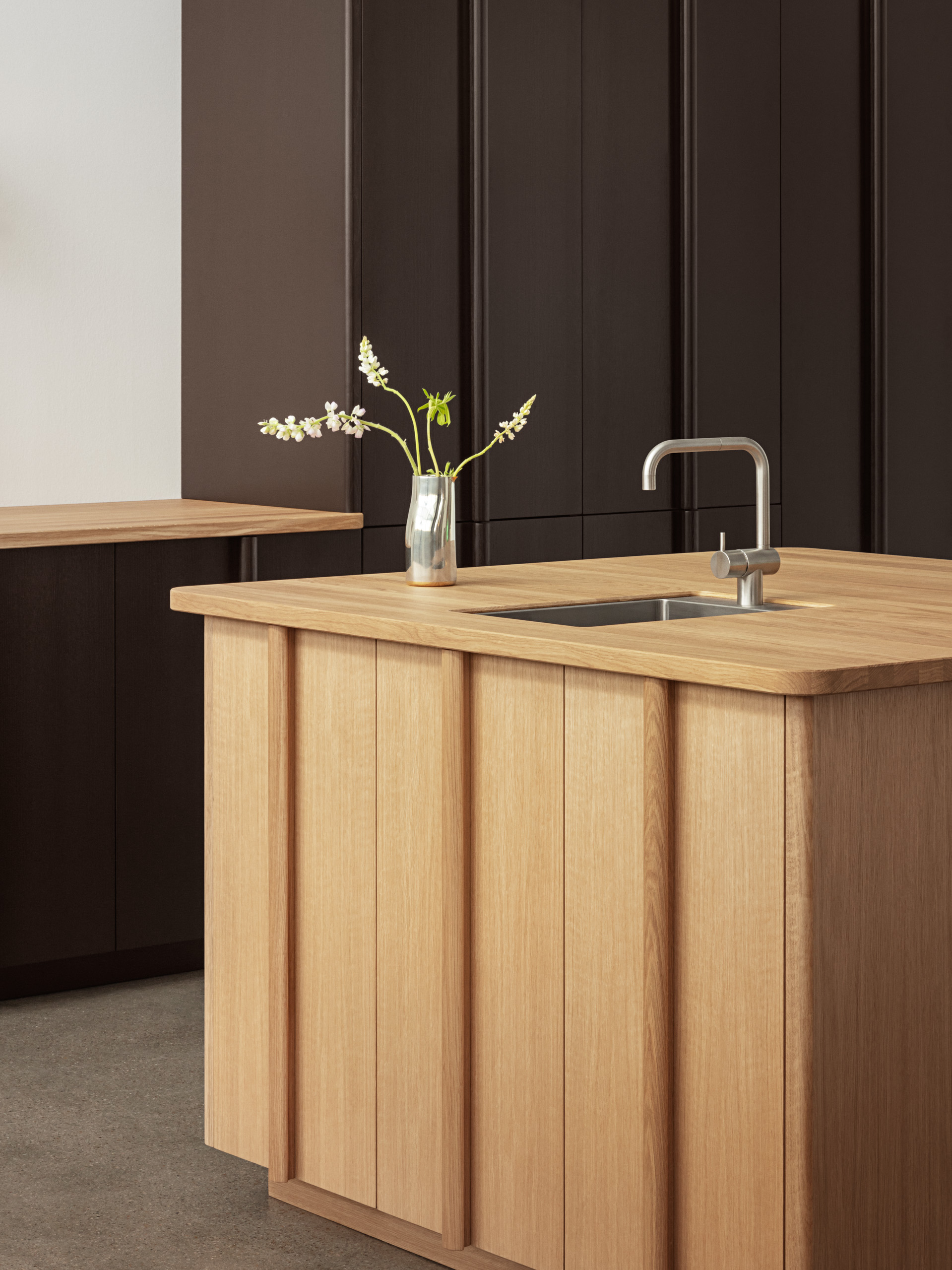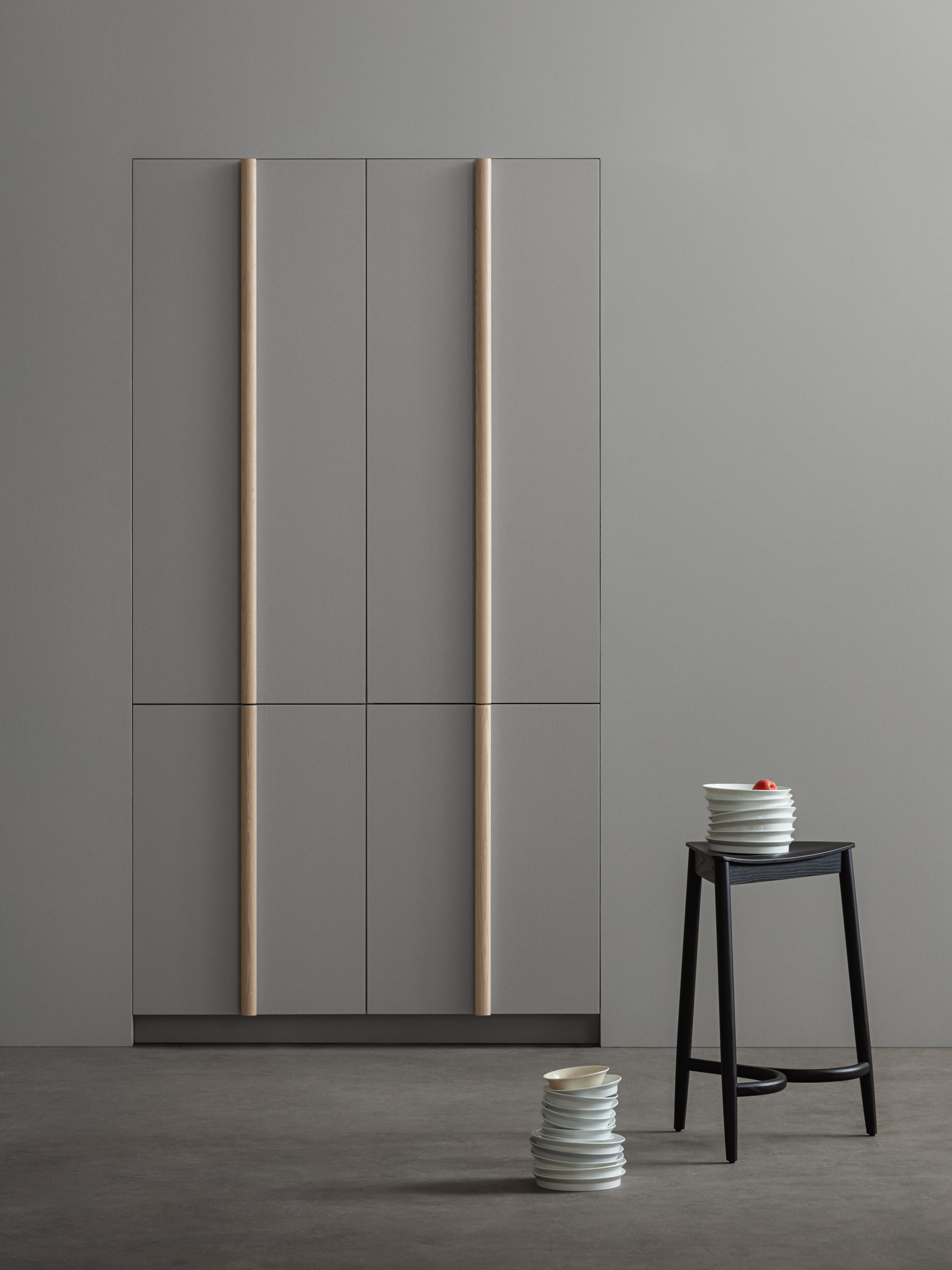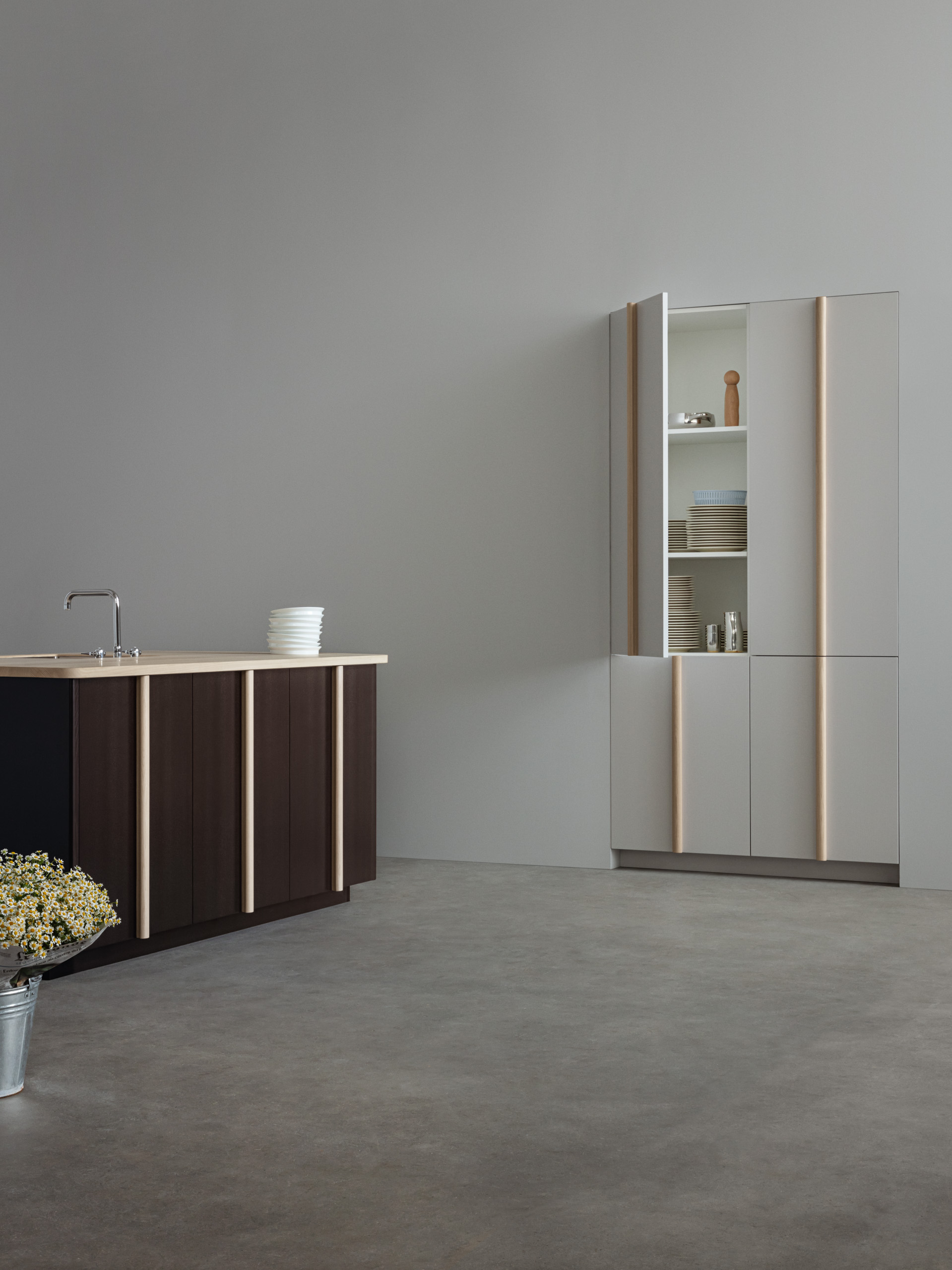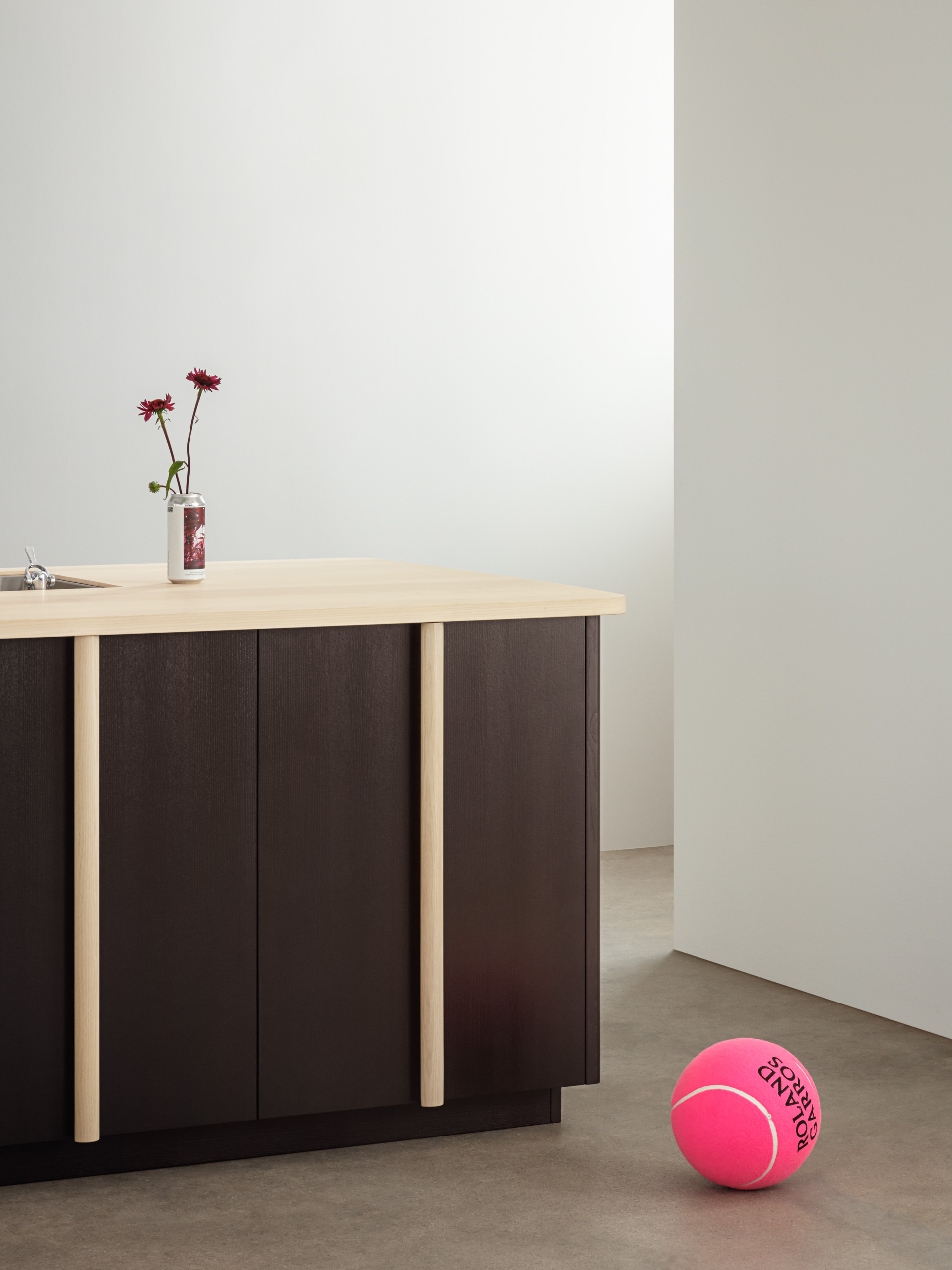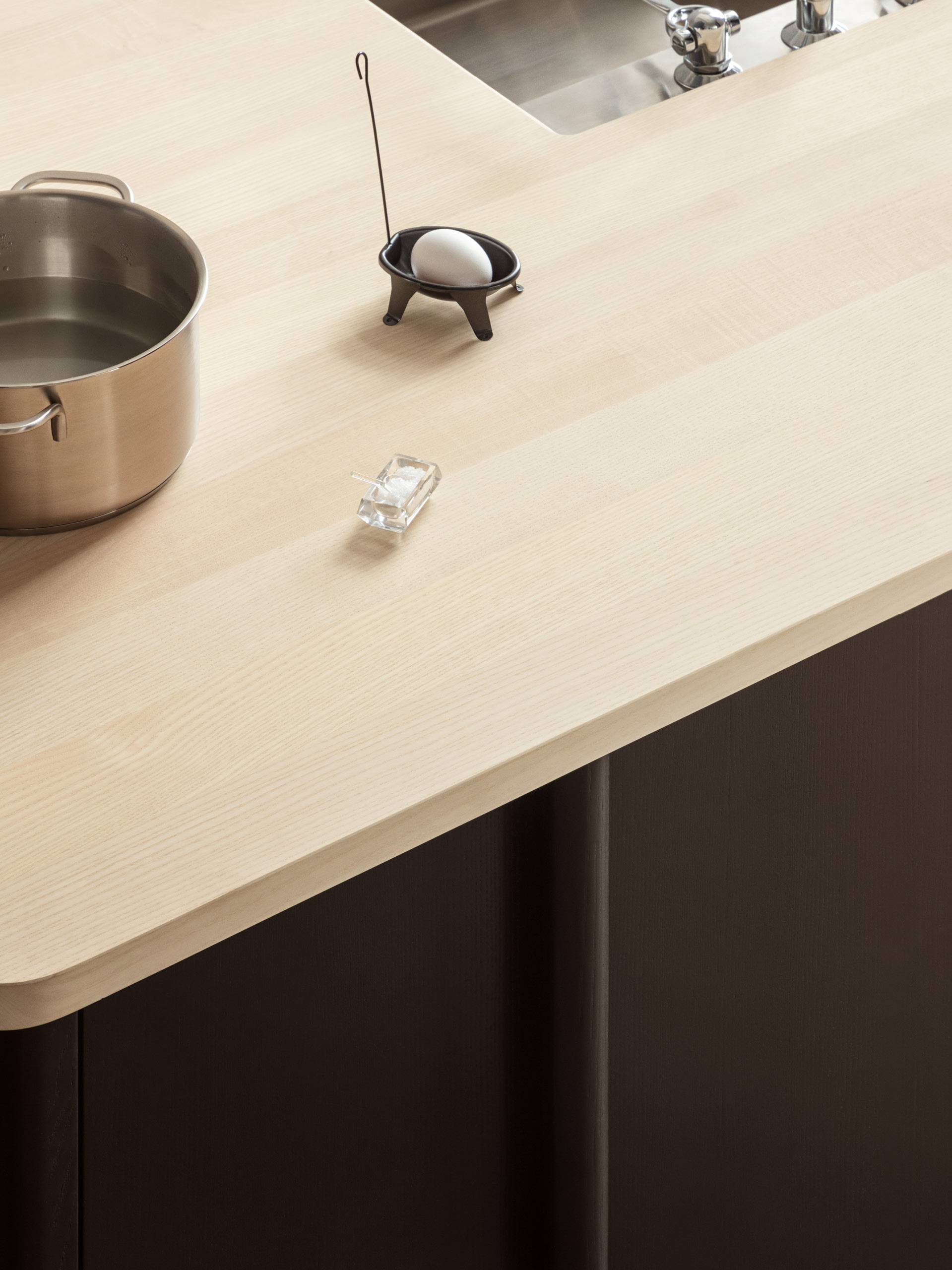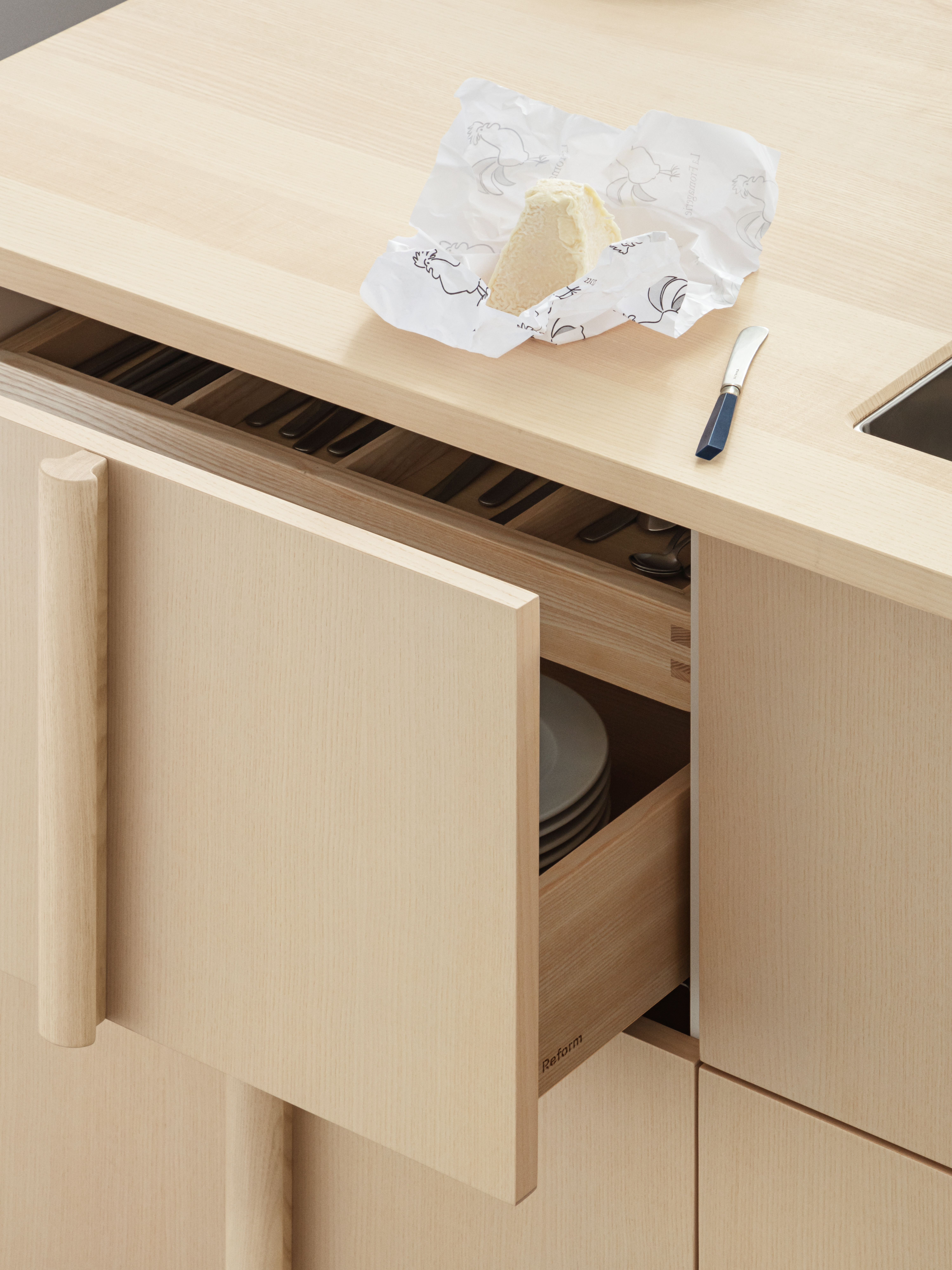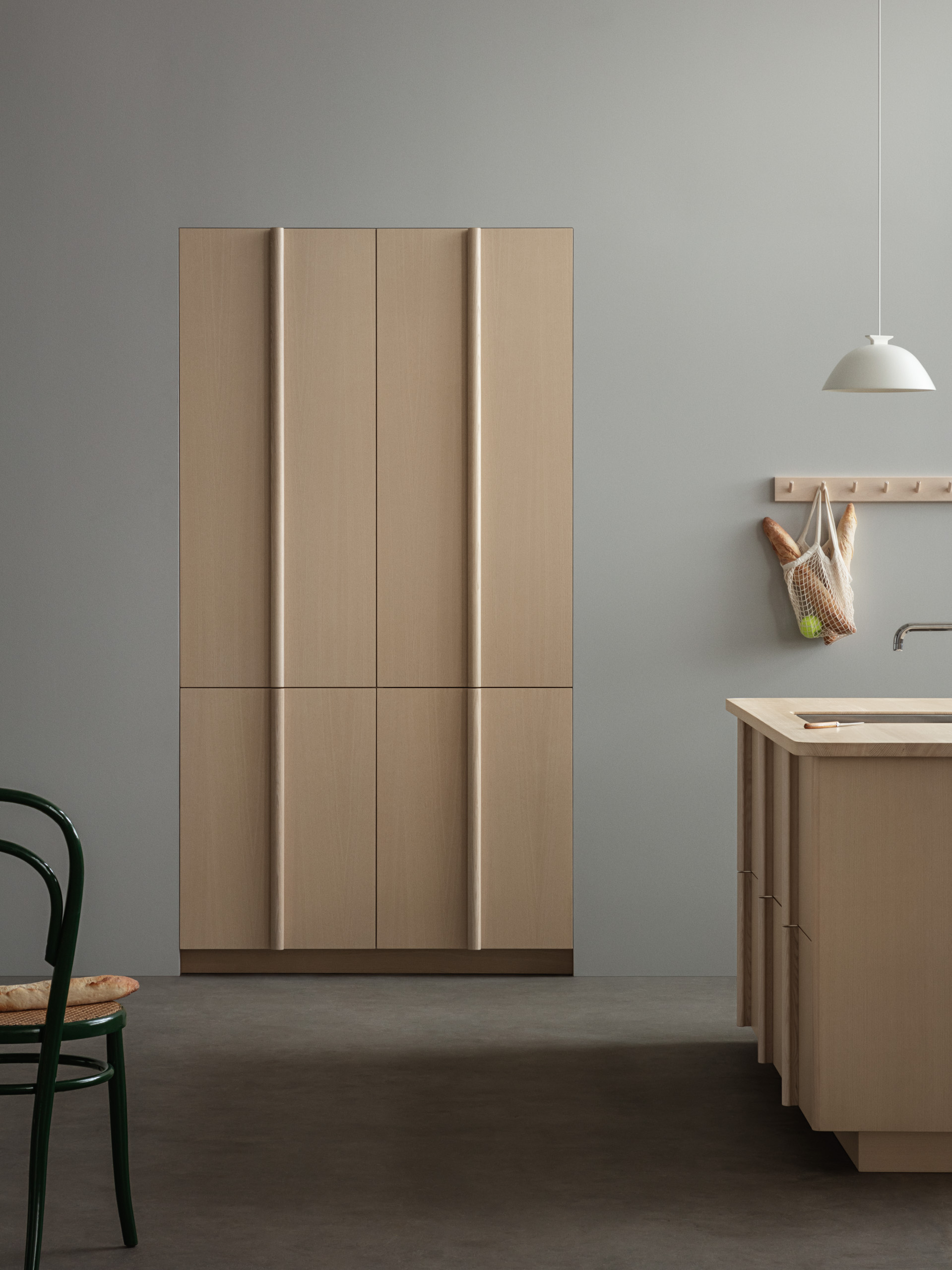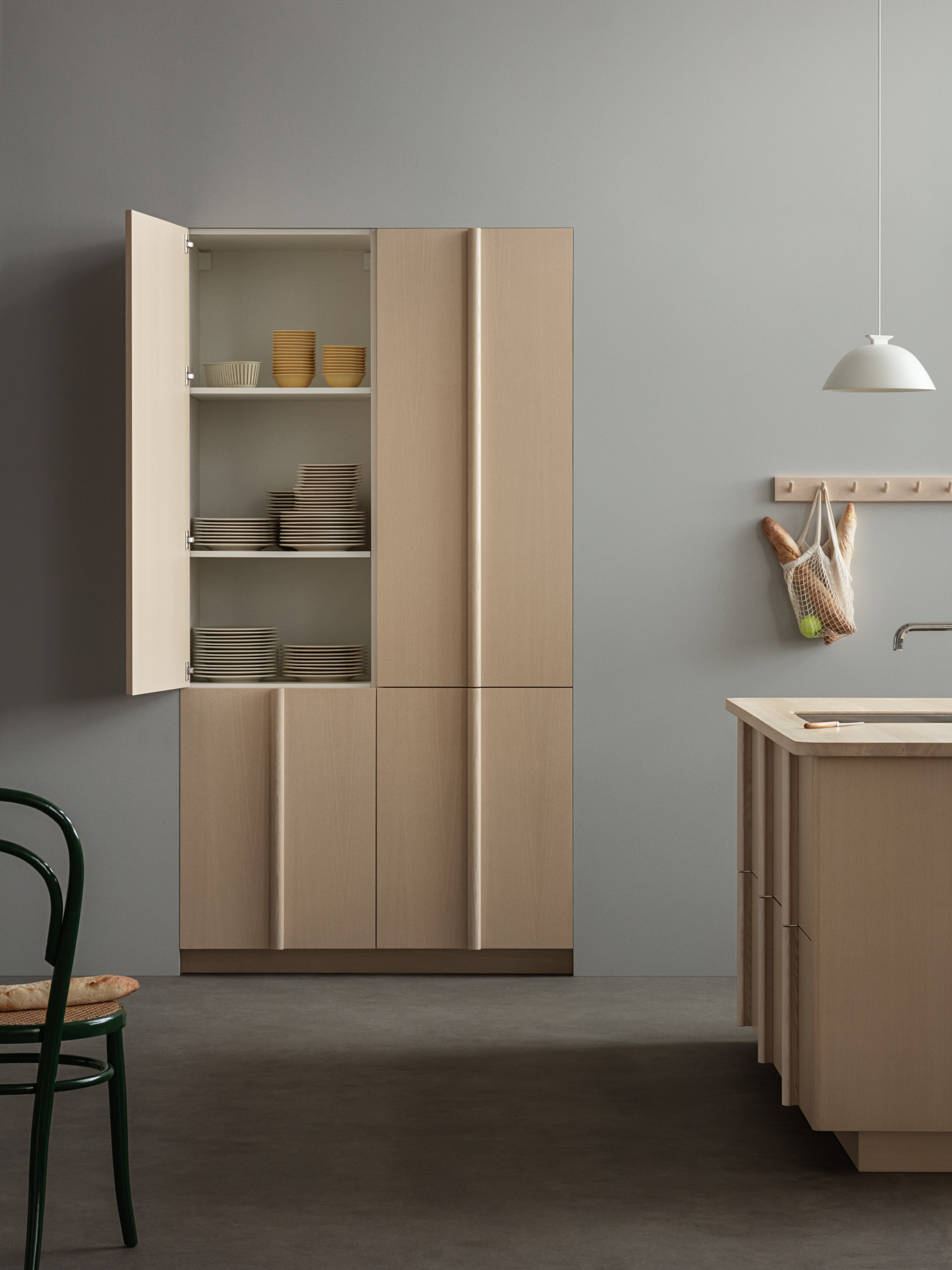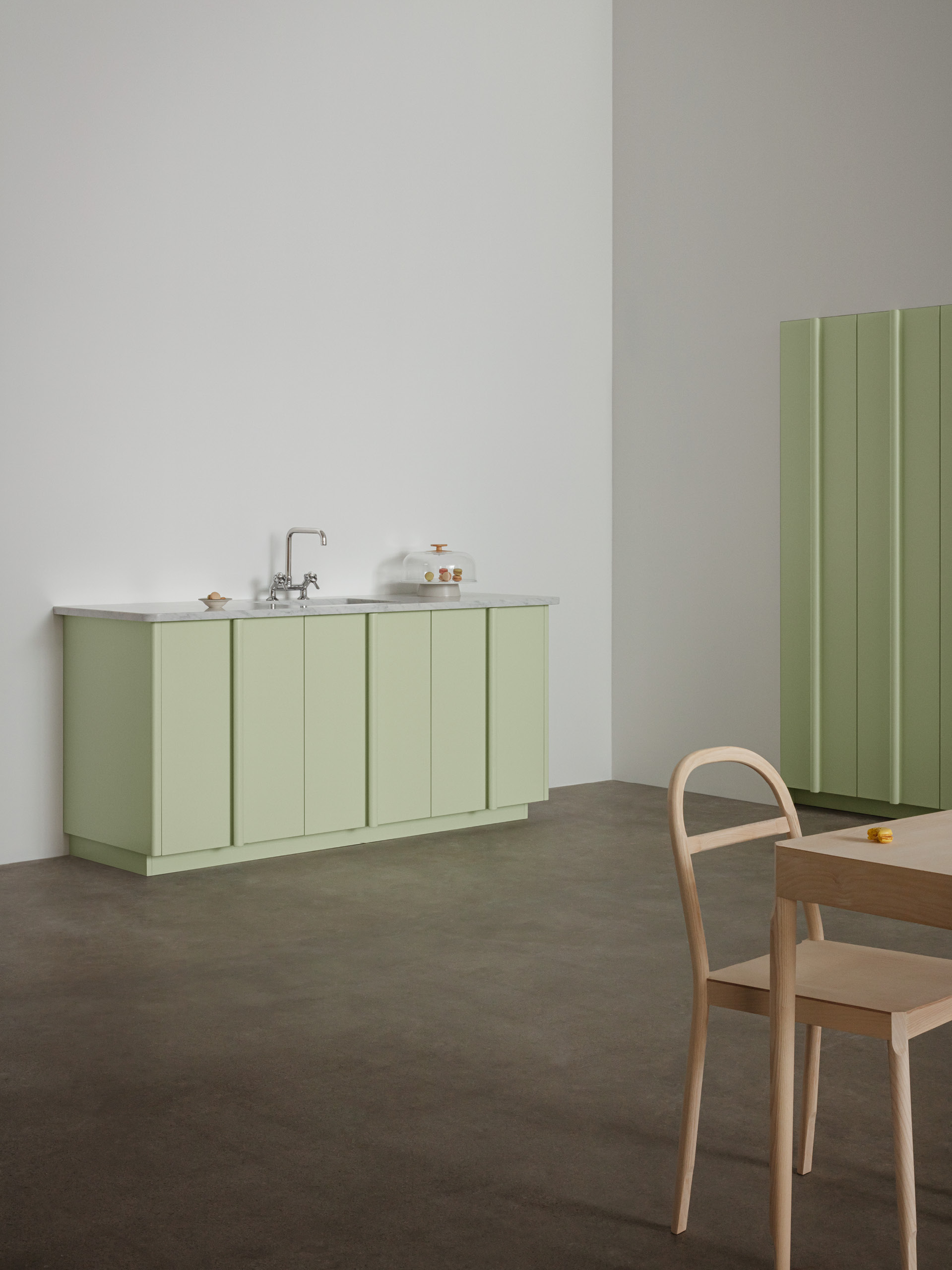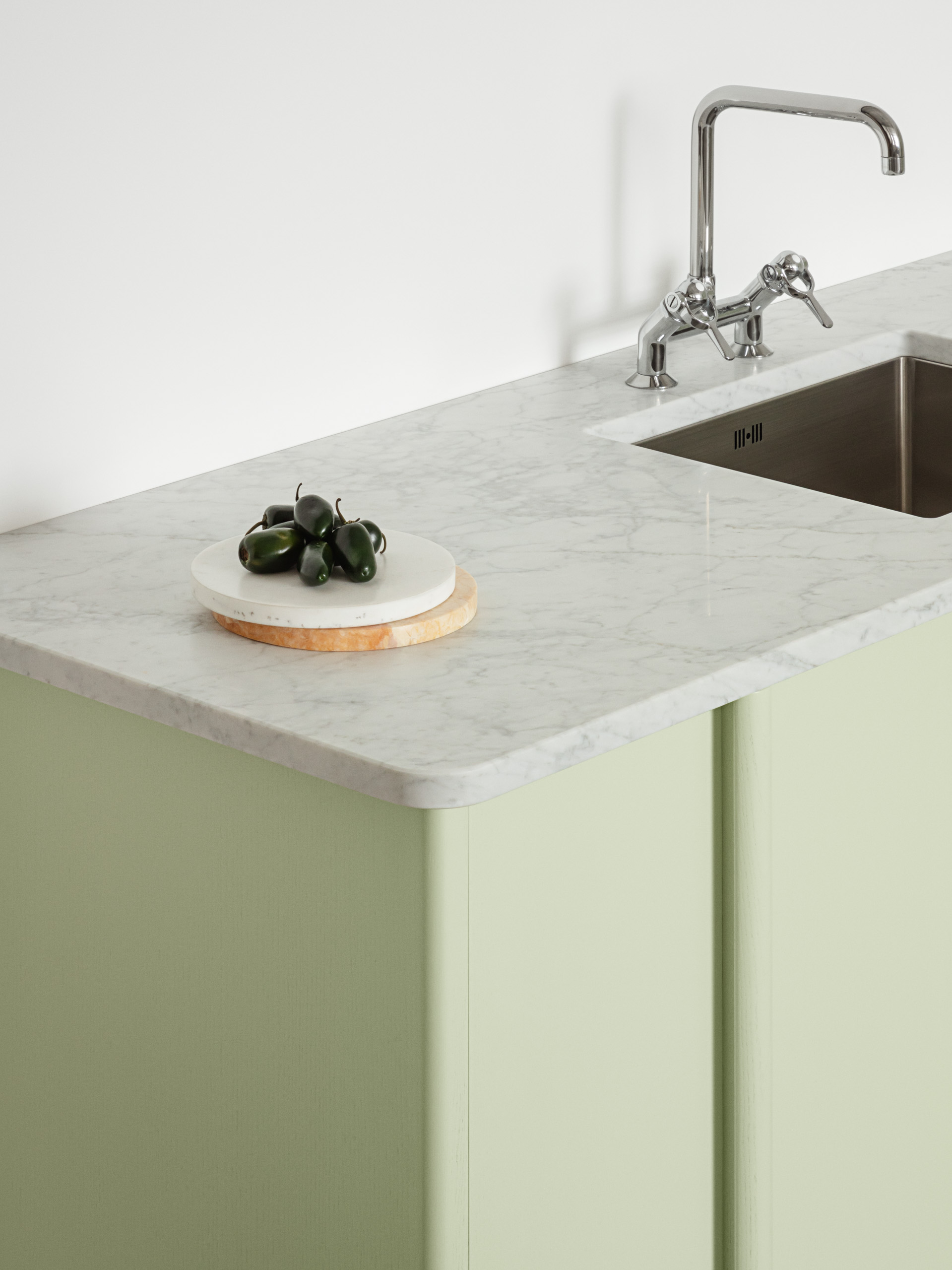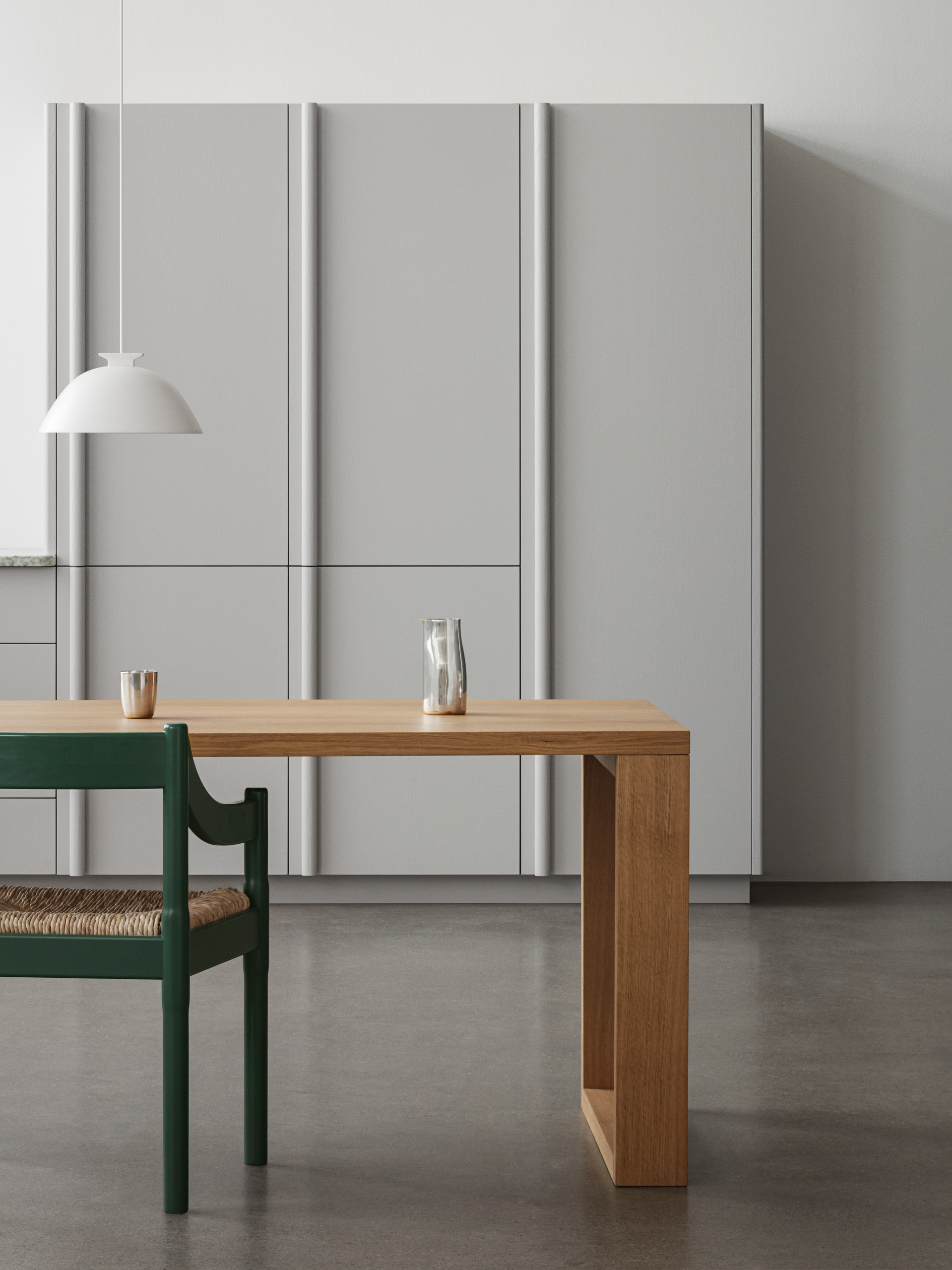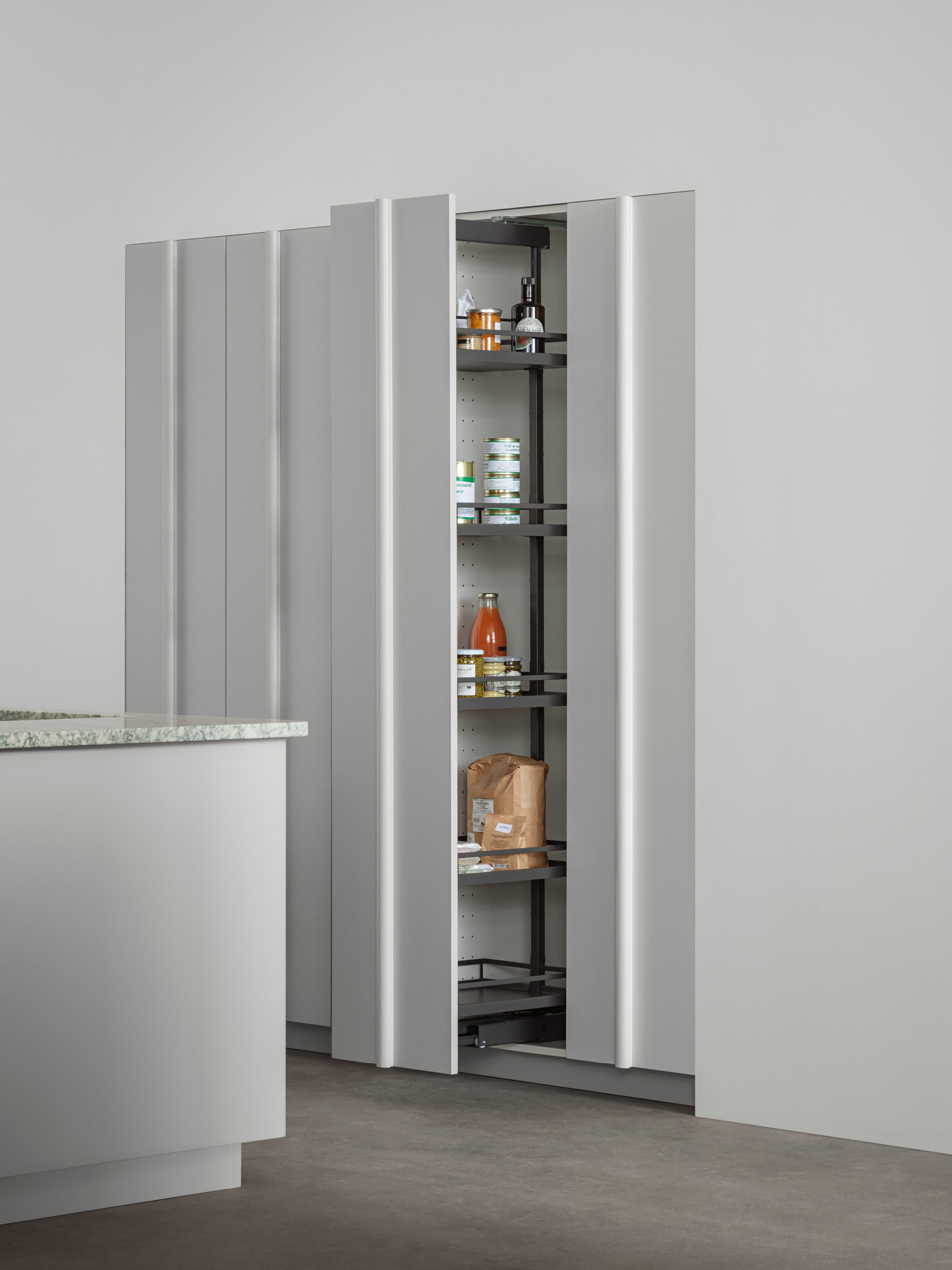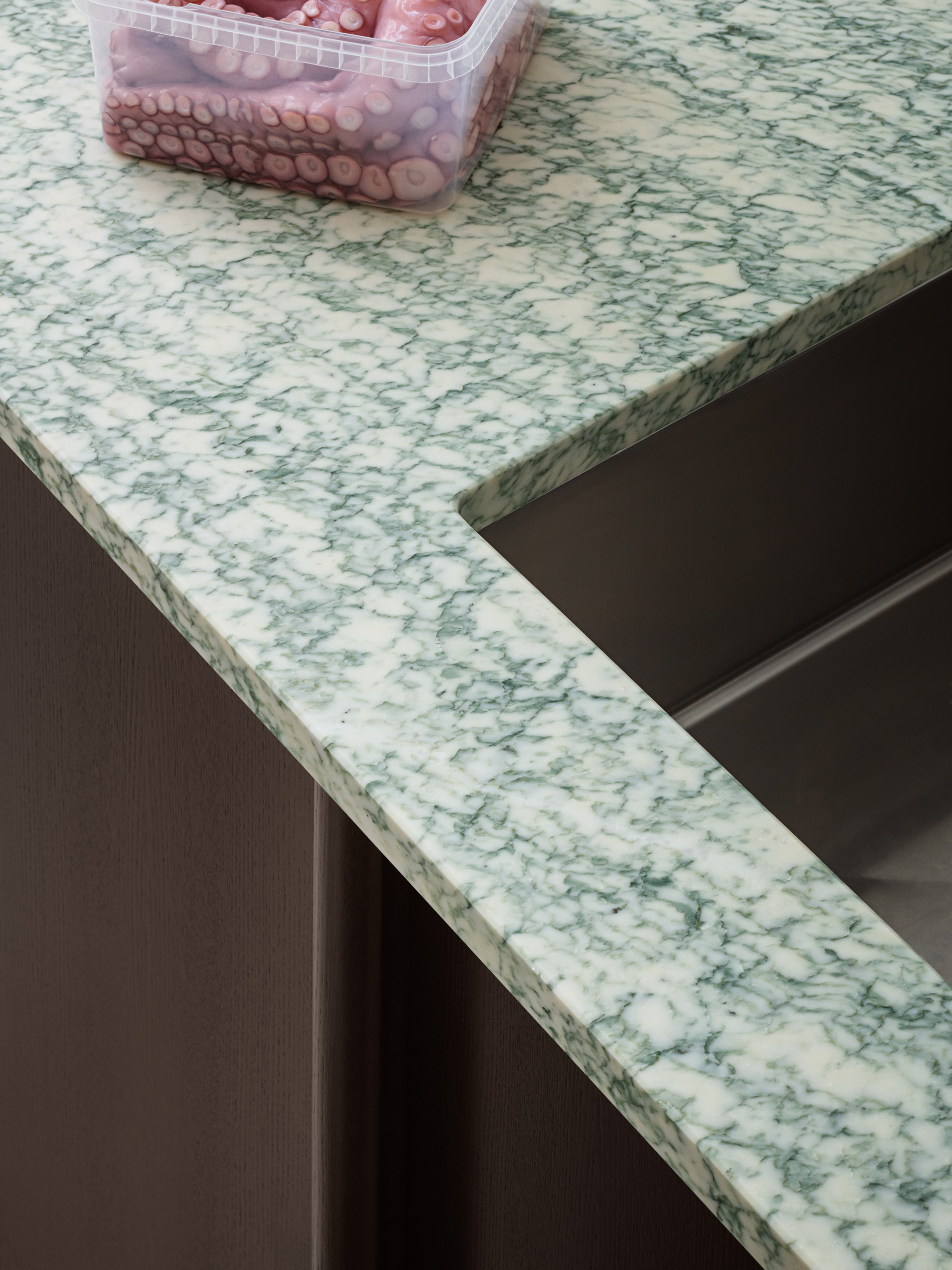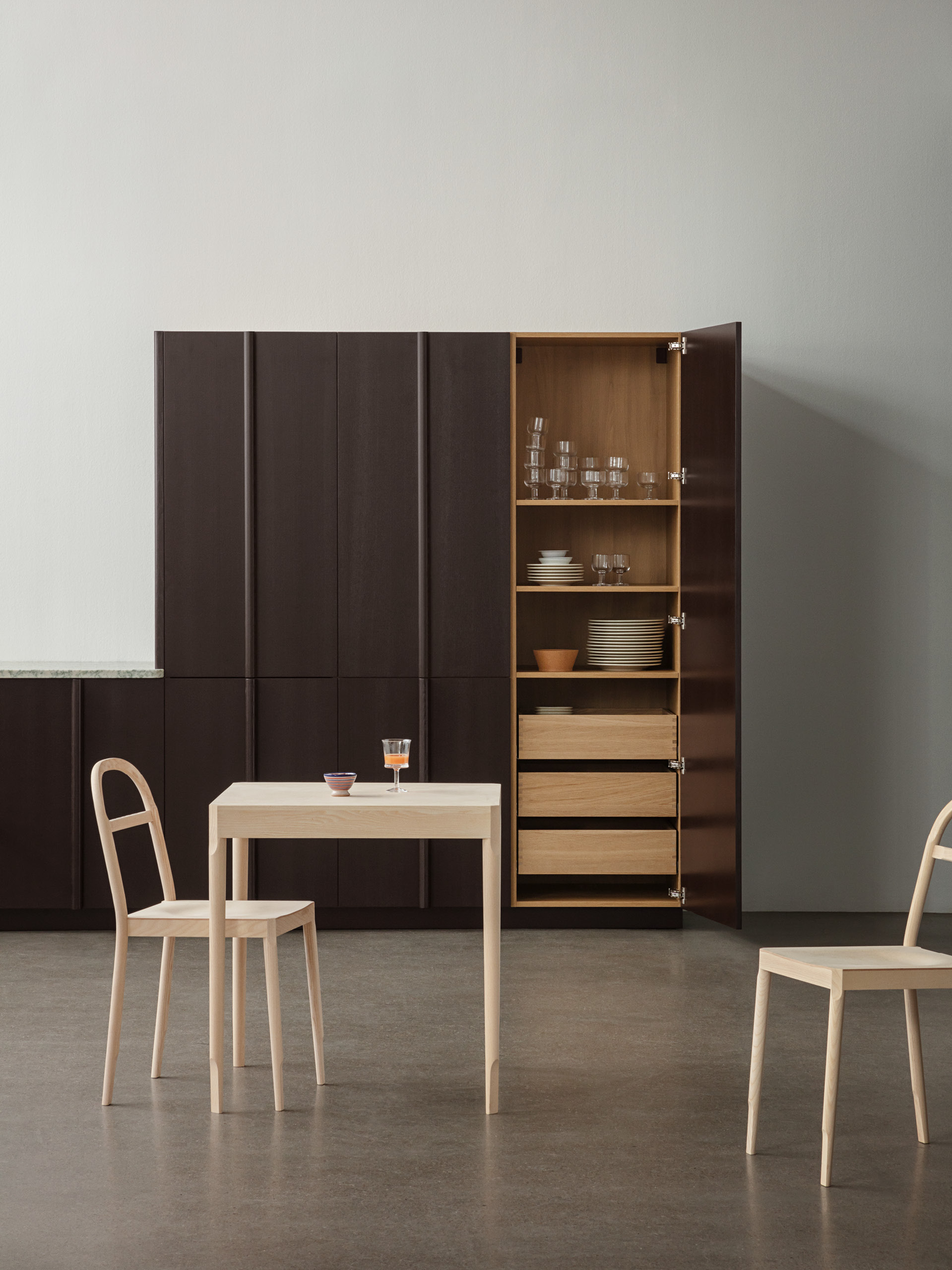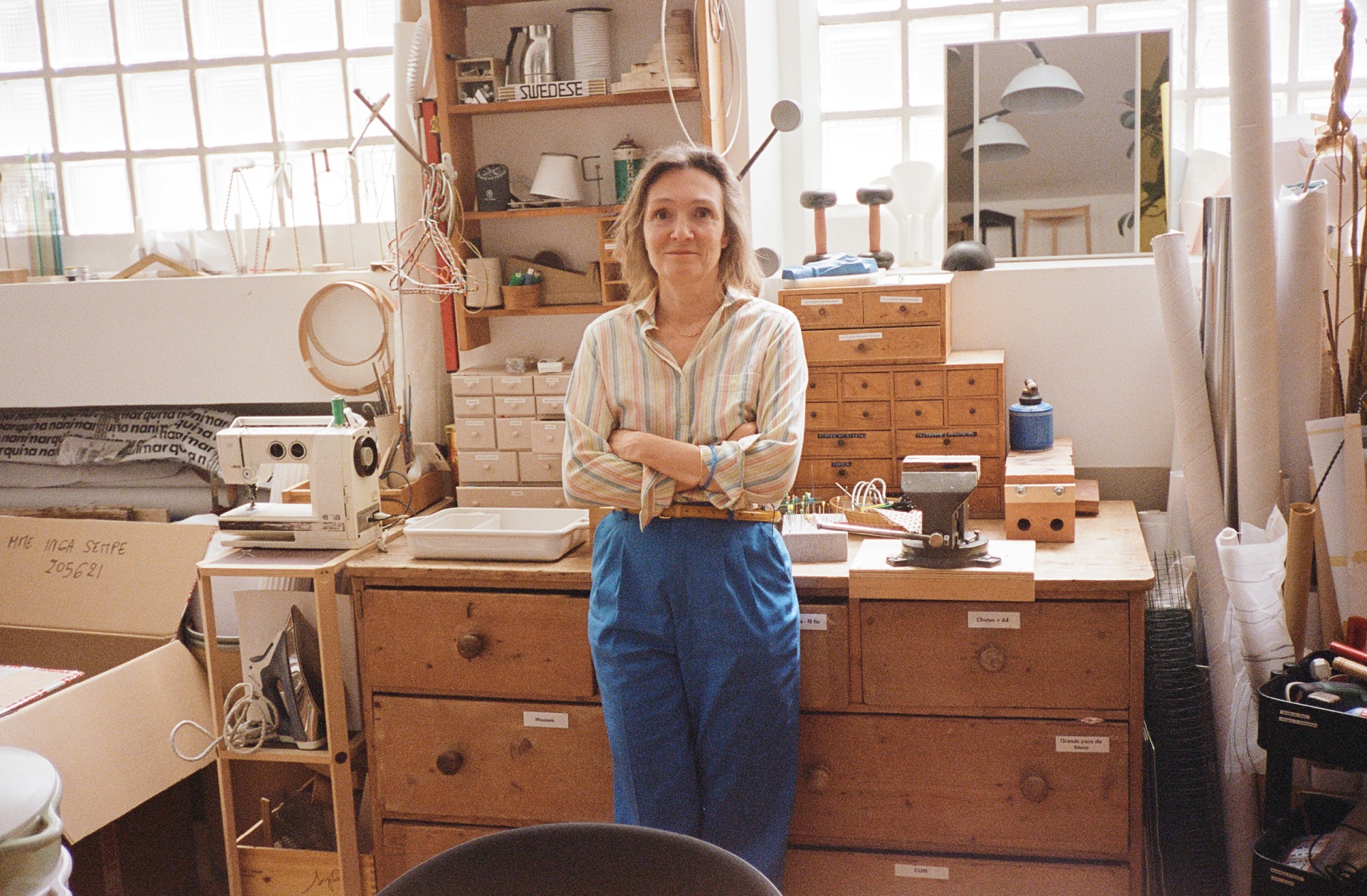 Inga Sempé is an award-winning French designer working from her studio in Paris. Her designs are unmistakable; as eclectic and elegant as she is. Working with a long line of prestigious clients, she disregards the definition of design objects either aesthetic or functional. In her hands, they are always intertwined. As Sempé herself says: "An object doesn't have to look functional to be functional." Use OUTLINE for a sketch of your new kitchen and a price estimate