Subtle graphic details and angles create a modern look that balances functionality with an inviting expression.
The collection is available in veneered Oregon Pine and in two painted variations. Choose one of the variants for a clean, uniform look or combine the variants for a subtle twist.
The handle is shaped by an integrated 45-degree angle milled into the corner of the front, subtly contrasting with the lines of the kitchen and adding a graphic element to the design.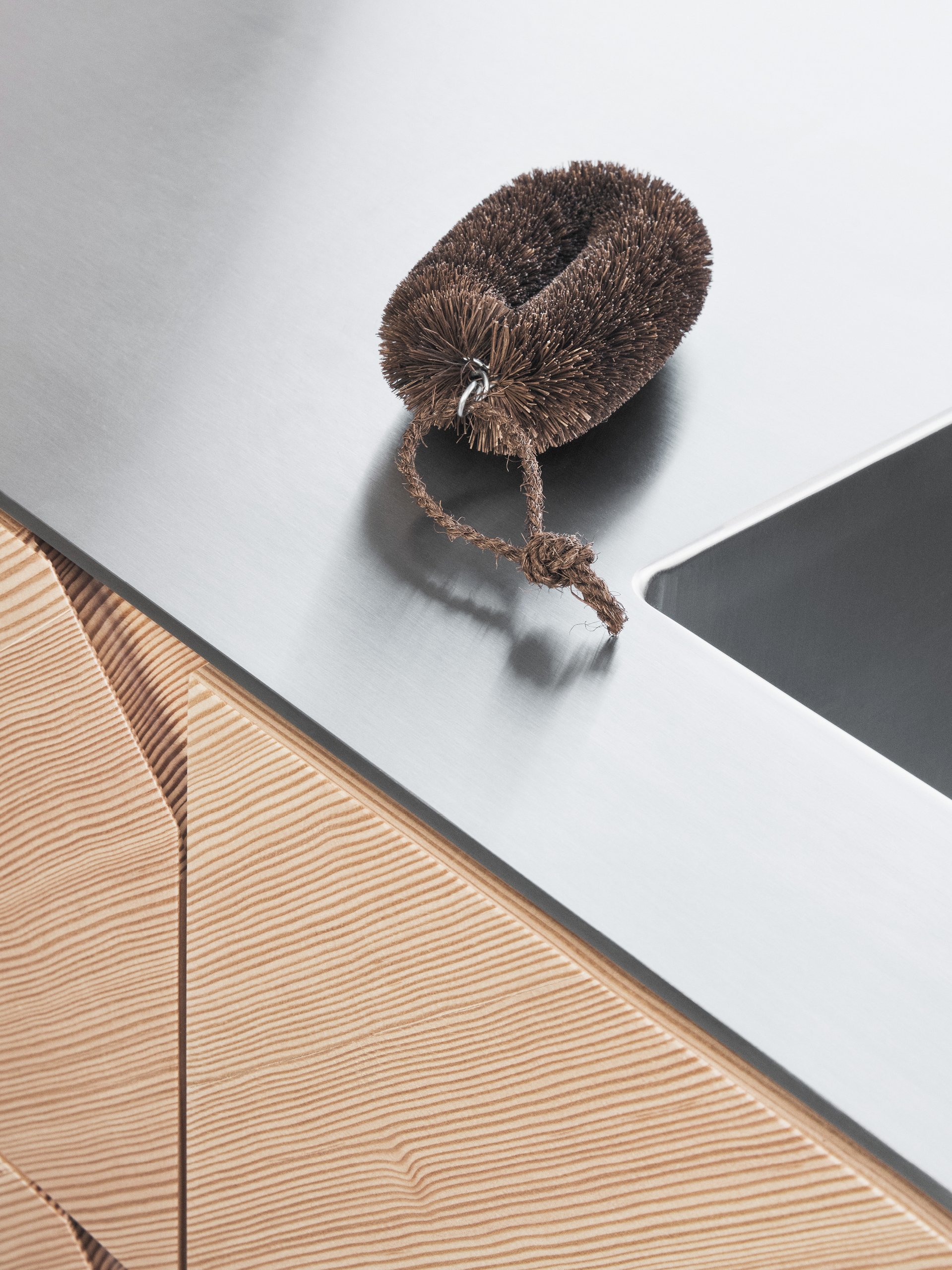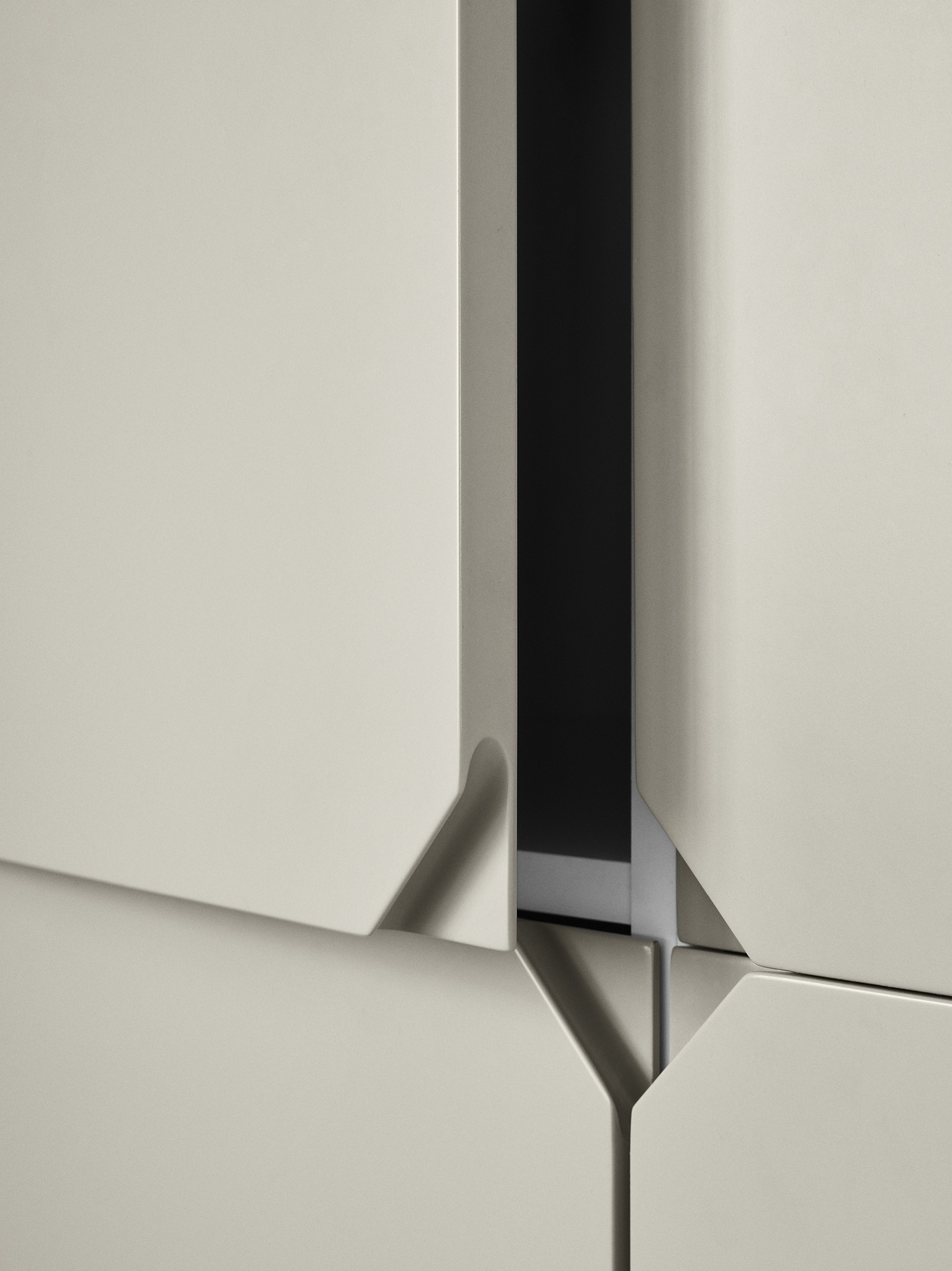 Countertop
The designer recommends a countertop in either solid stainless steel with a floating look or in Fenix laminate with edges in Oregon Pine.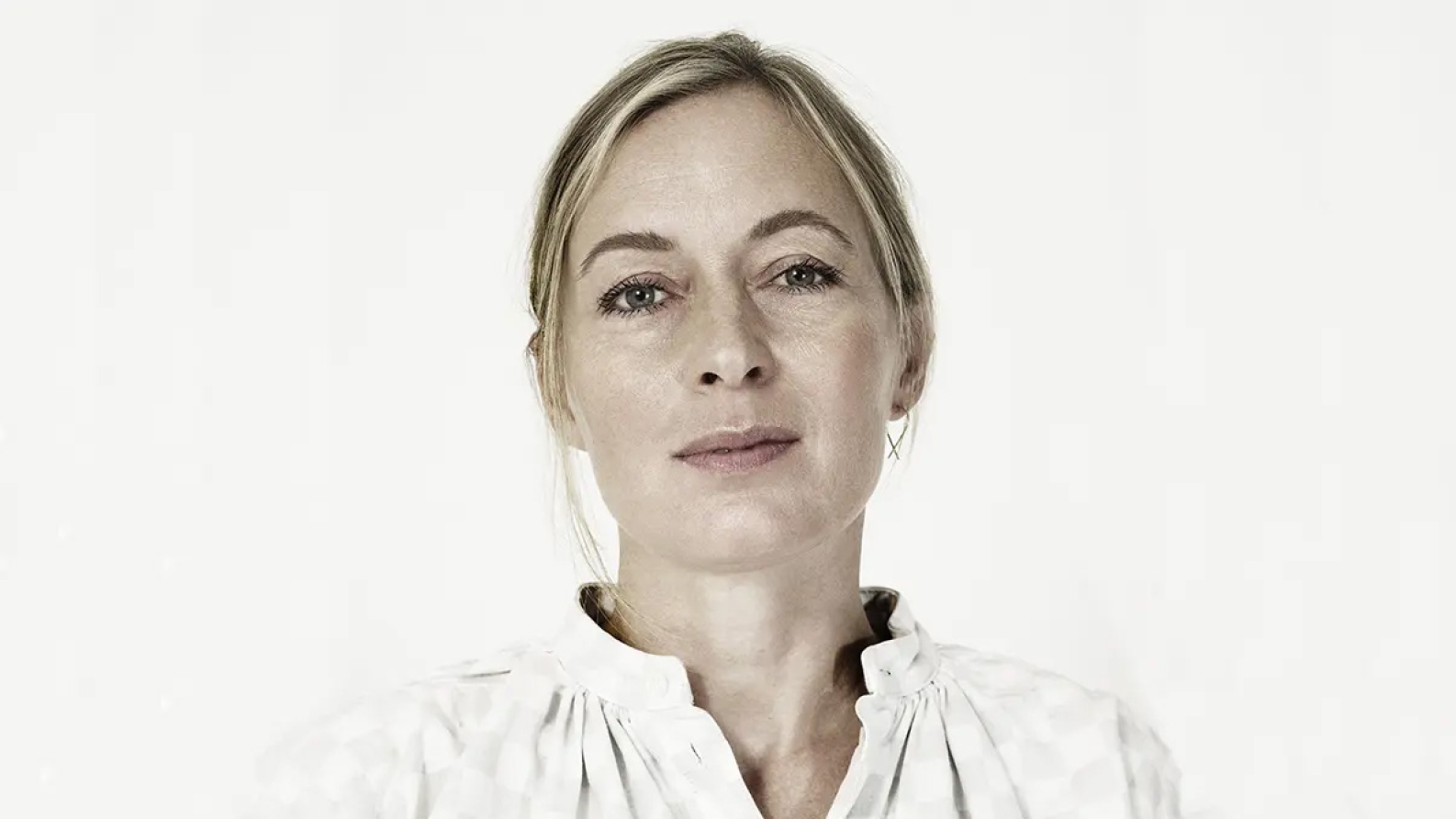 After graduation from The Royal Danish Academy of Fine Arts – The School of Design in 1997, Cecilie Manz founded her own studio in Copenhagen in 1998. Here, Cecilie Manz designs furniture, glass, lamps and related products, mainly for the home. Using simple details and honest materials, Cecilie Manz aims for classic but modern looks, creating comfortable backdrops for everyday life. Use OUTLINE for a sketch of your new kitchen and a price estimate