Contemporary and playful creativity merges with classic Scandinavian design in an understated and inviting mix of geometric shapes, lines, and surfaces.
The collection is available in a dark veneered oak and a veneered oak painted in blue or white. Both variants are characterized by the triangular profiles as its frame with visible grain structure.
The design is conceived as a push-to-open solution without handles. Handles, however, are available as an add-on for the collection in either brass or stainless steel.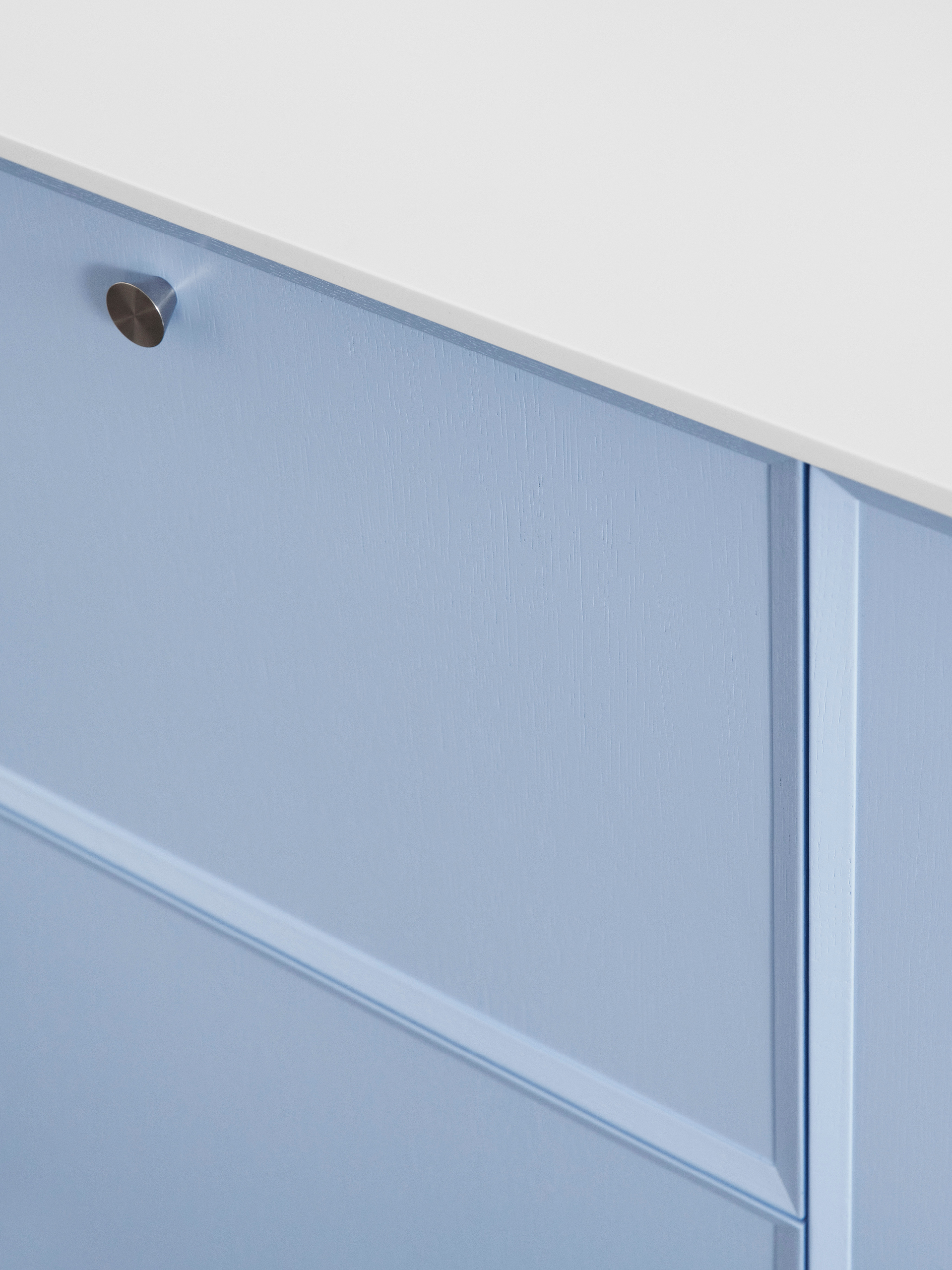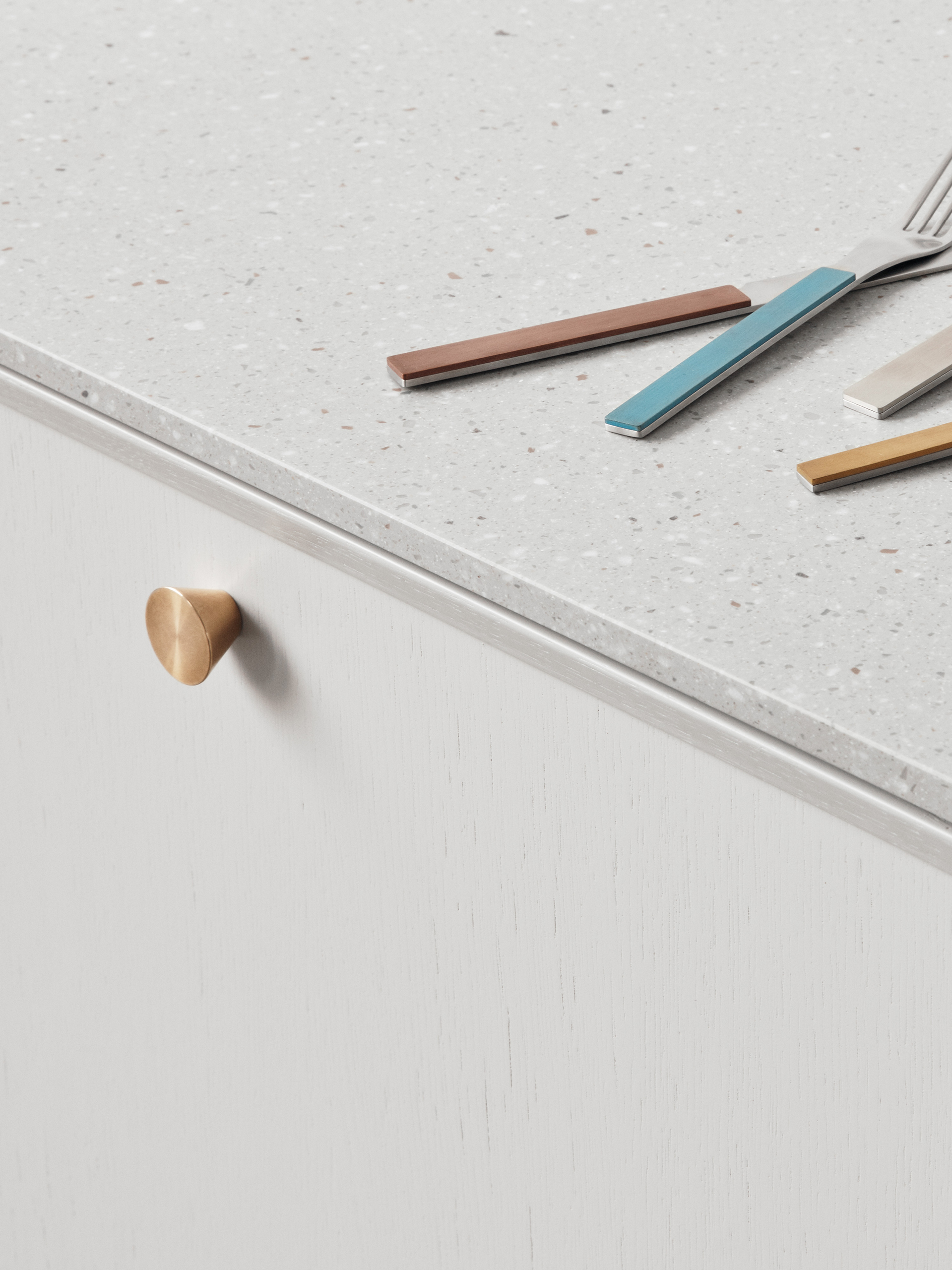 The recommended countertop is in Corian, a dynamic and versatile material with an undulating color spectrum.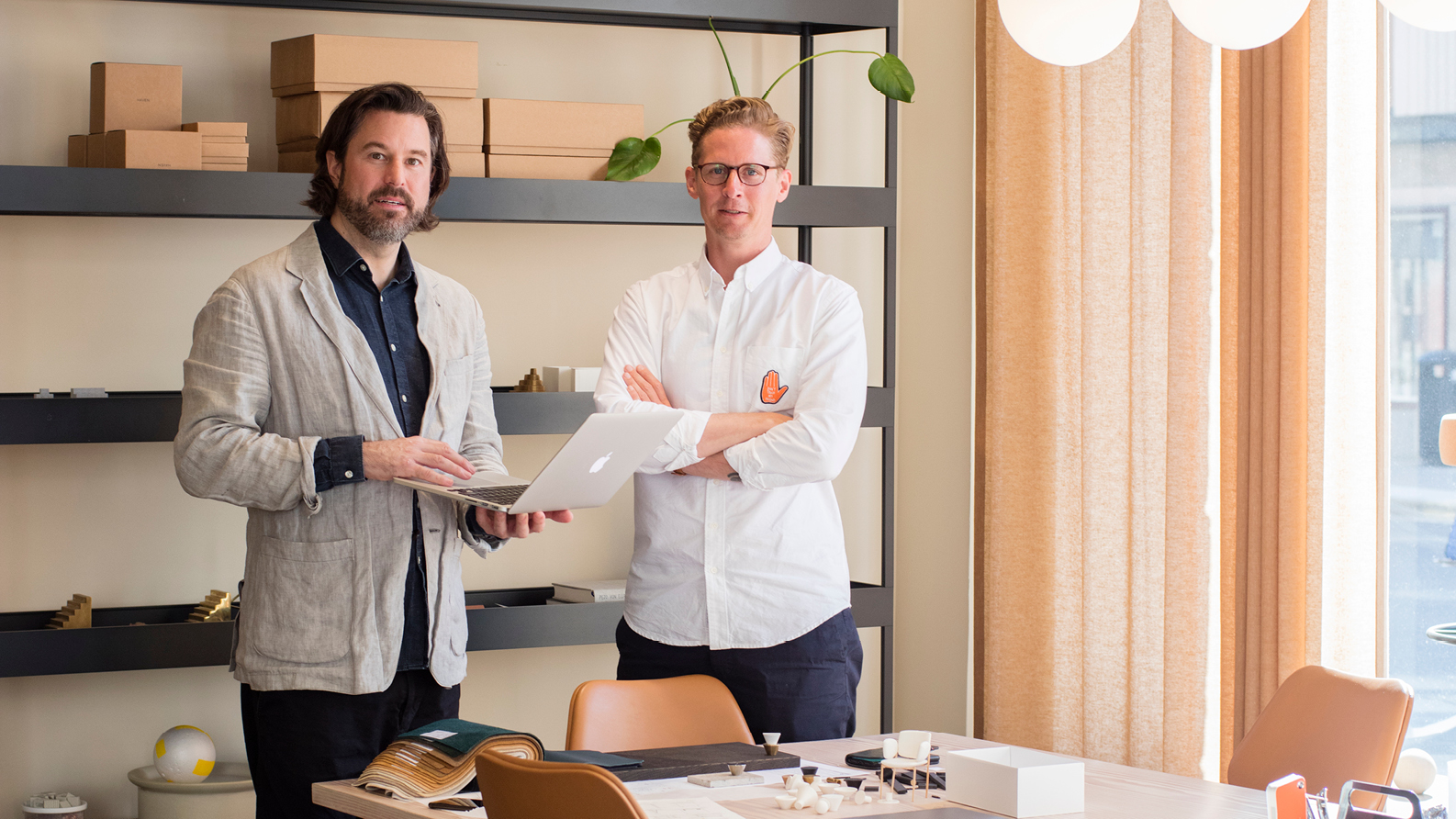 Note is a Stockholm-based design studio founded in 2008 working within the fields of architecture, interiors, products, graphic design, and design strategy. To Note, creativity is about searching for what is missing; it is vital to constantly realign thoughts and expressions until everything clicks. They collaborate by harnessing their personal passion and design disciplines to share their insights with the world. Use OUTLINE for a sketch of your new kitchen and a price estimate