PROFILE by Norm Architects
The functional and understated integrated handle is marked by subtle lines that tie surfaces together in a calm expression.
The kitchen is available in two variations of oak and in a subdued color scheme. All designed to integrate seamlessly into the surrounding architecture.
The integrated handle features a slightly extruded and rounded aluminum profile which protects the edges. Available in four anodised finishes.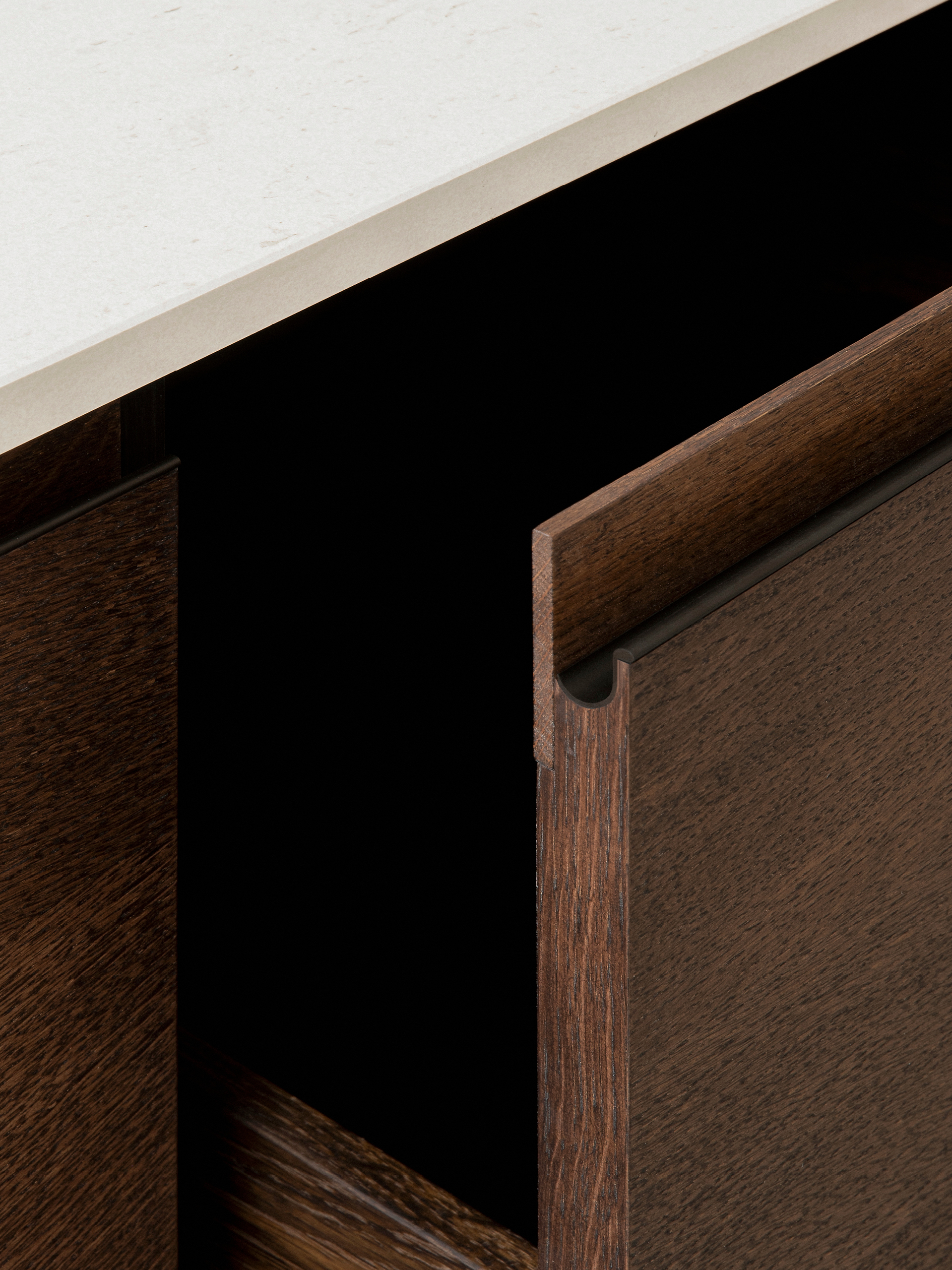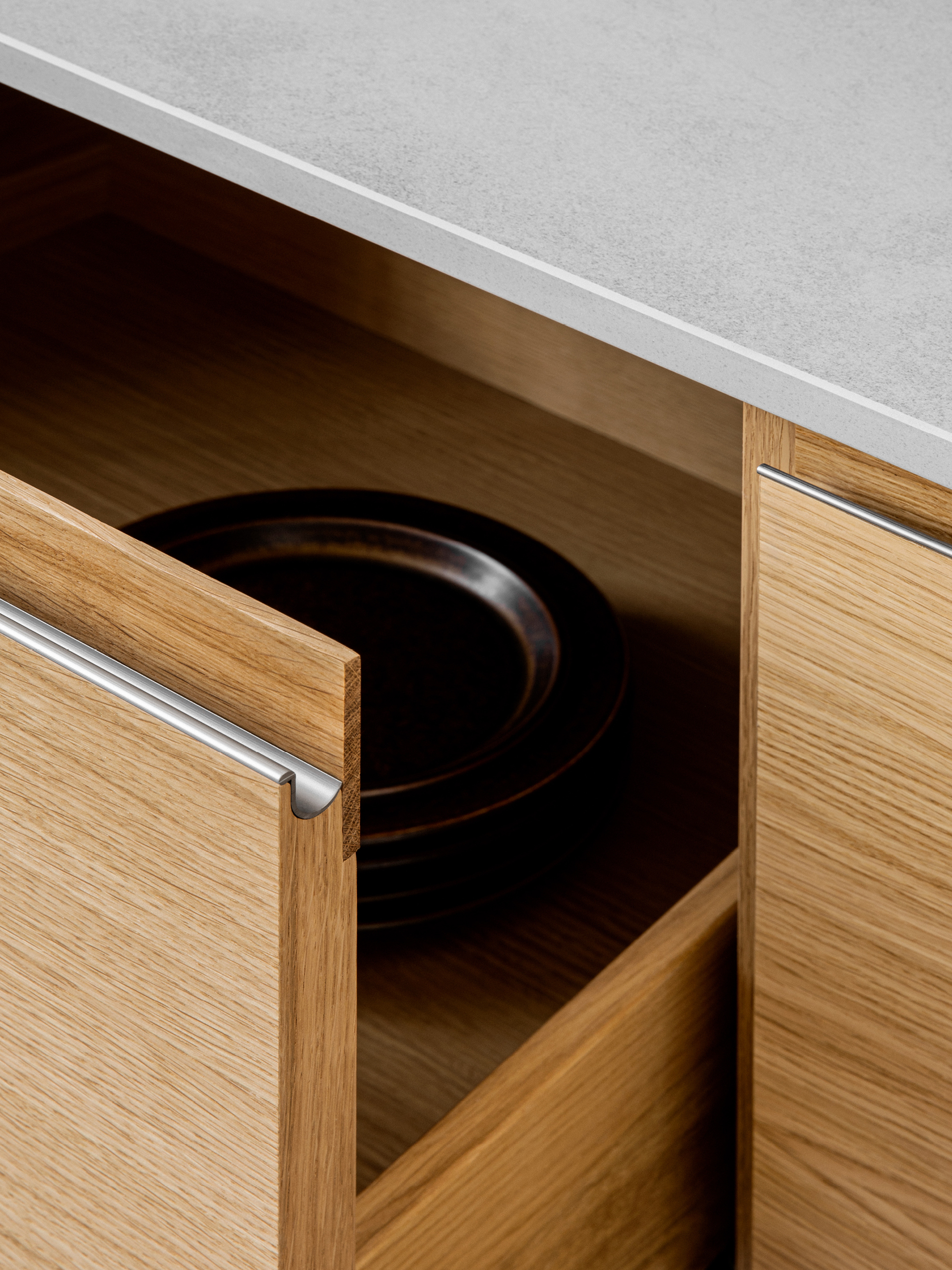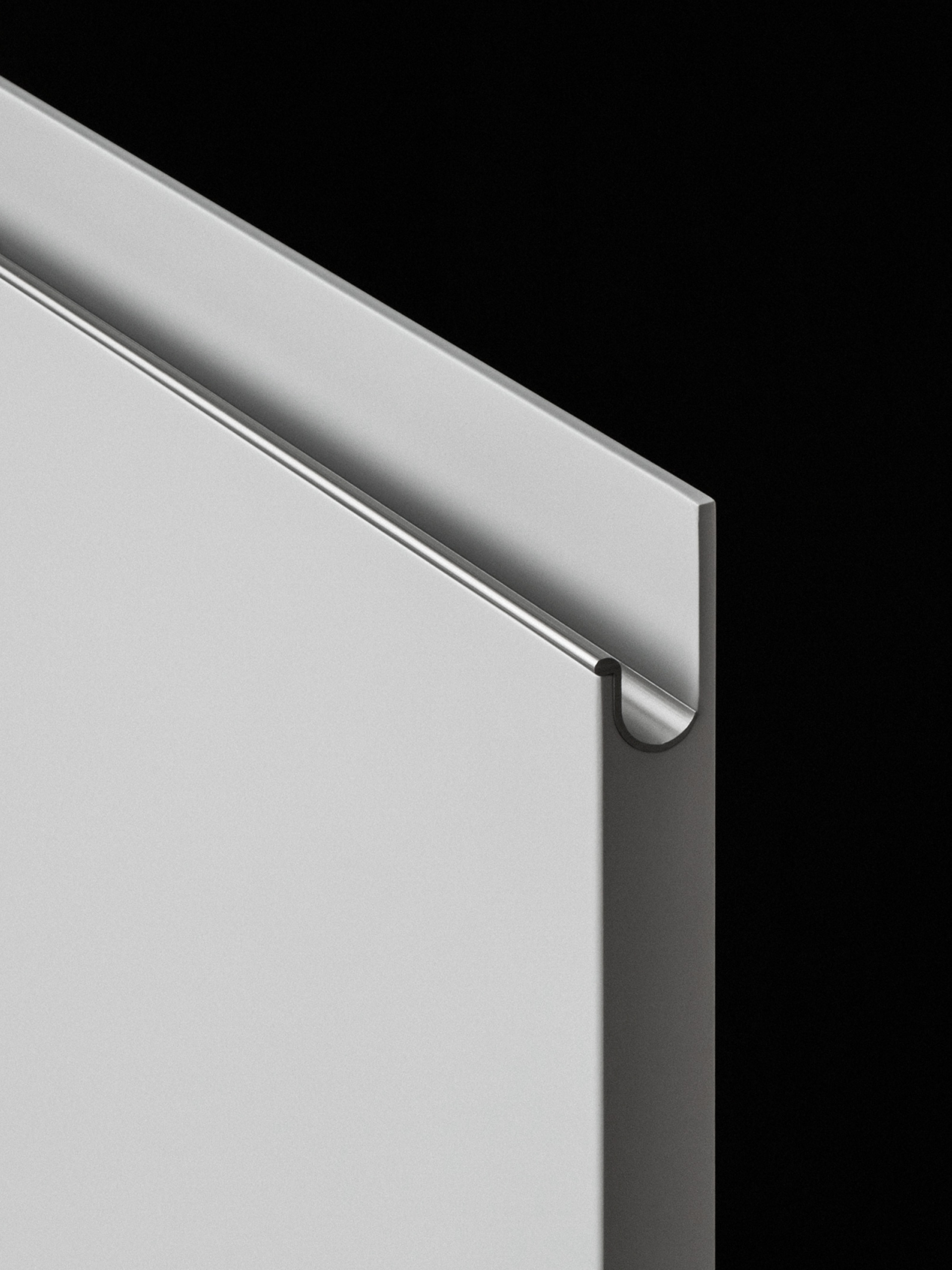 The recommended countertops come in two durable varieties: Fenix laminate or ceramic. The exceptionally soft and smooth laminate tops are available in five matching nuances while the durable ceramic tops come in six muted, natural tones.
As an extension of the PROFILE kitchen design, the collection includes an open shelf for wall storage. The shelf comes in lengths and colors corresponding to the kitchen.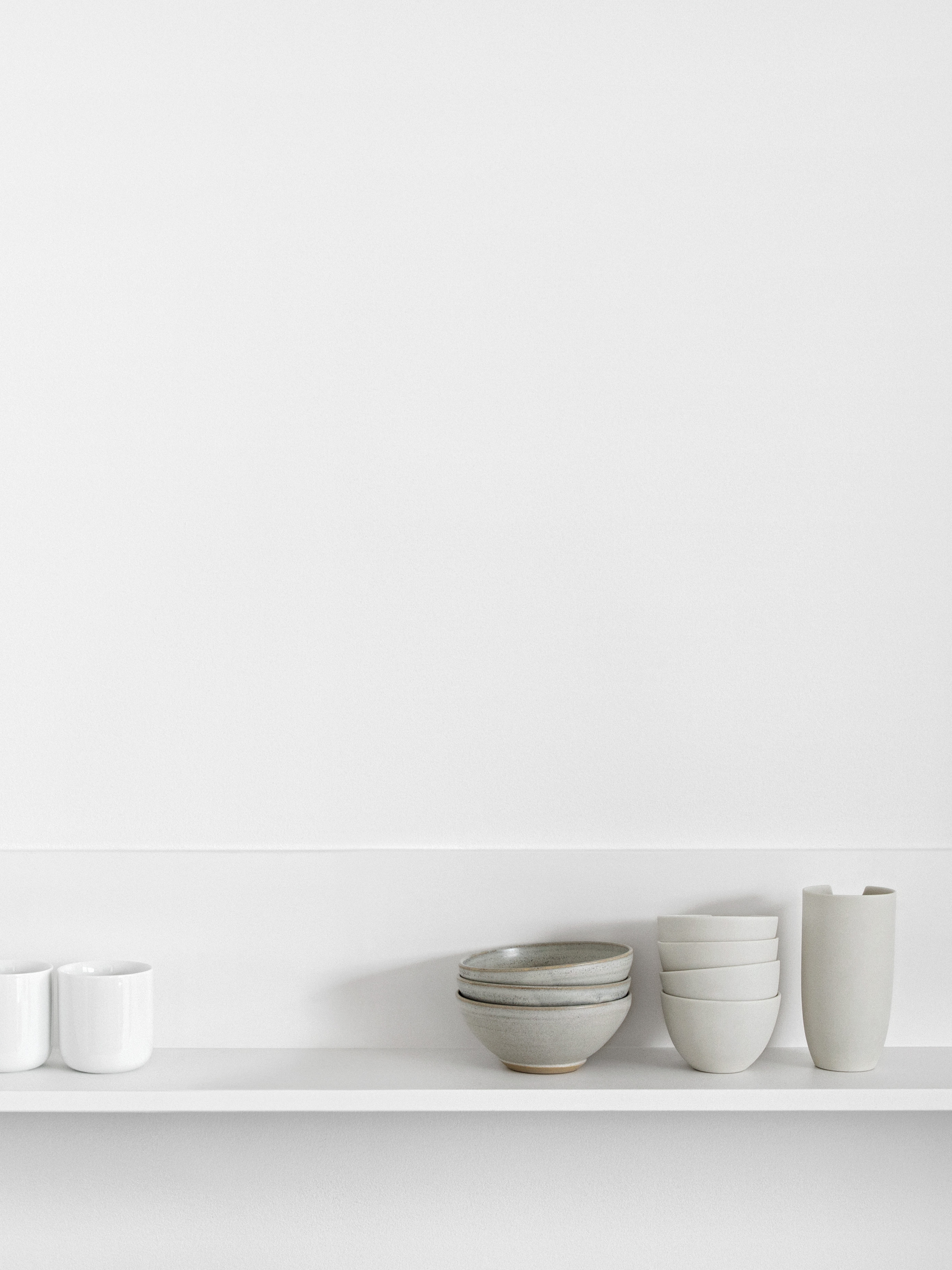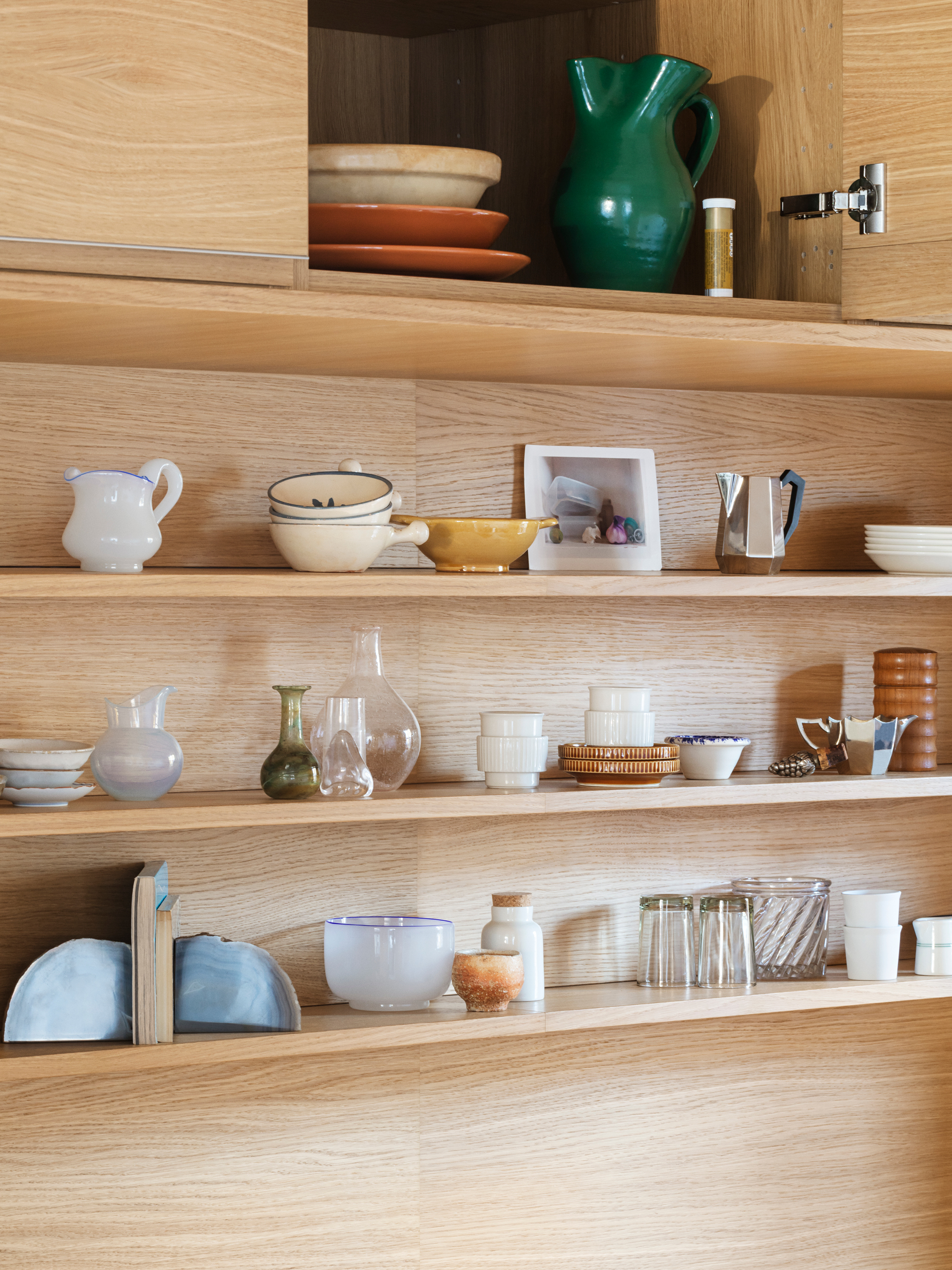 Designed by Norm Architects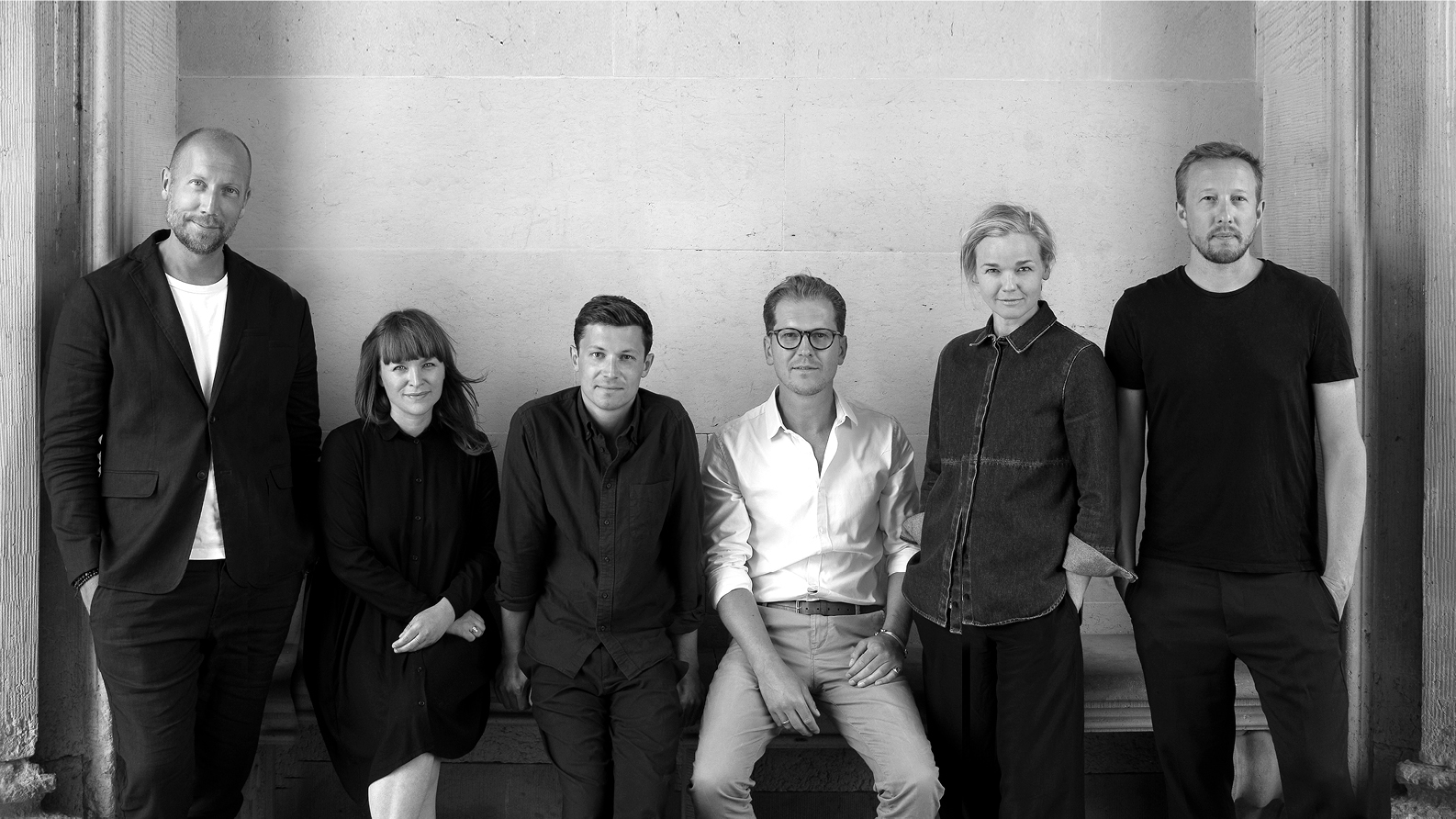 The essence of Norm Architects' work is found in the balance between richness, restraint, order, and complexity. Working across architecture, interiors, design, and creative direction, each project comes with the same intrinsic quality: a simplicity that carries bigger ideas. Guided by the body and mind rather than by trends or technology, Norm Architects explore ideas that not only look good but also feel good: architecture becomes thoughtful, minimalism acquires softness and visual matter assumes haptic qualities. The work is sharp and crisp, displaying a focus on quality, details, and durability. Use OUTLINE for a sketch of your new kitchen and a price estimate