A classic kitchen with clean lines
Private home in Copenhagen, Denmark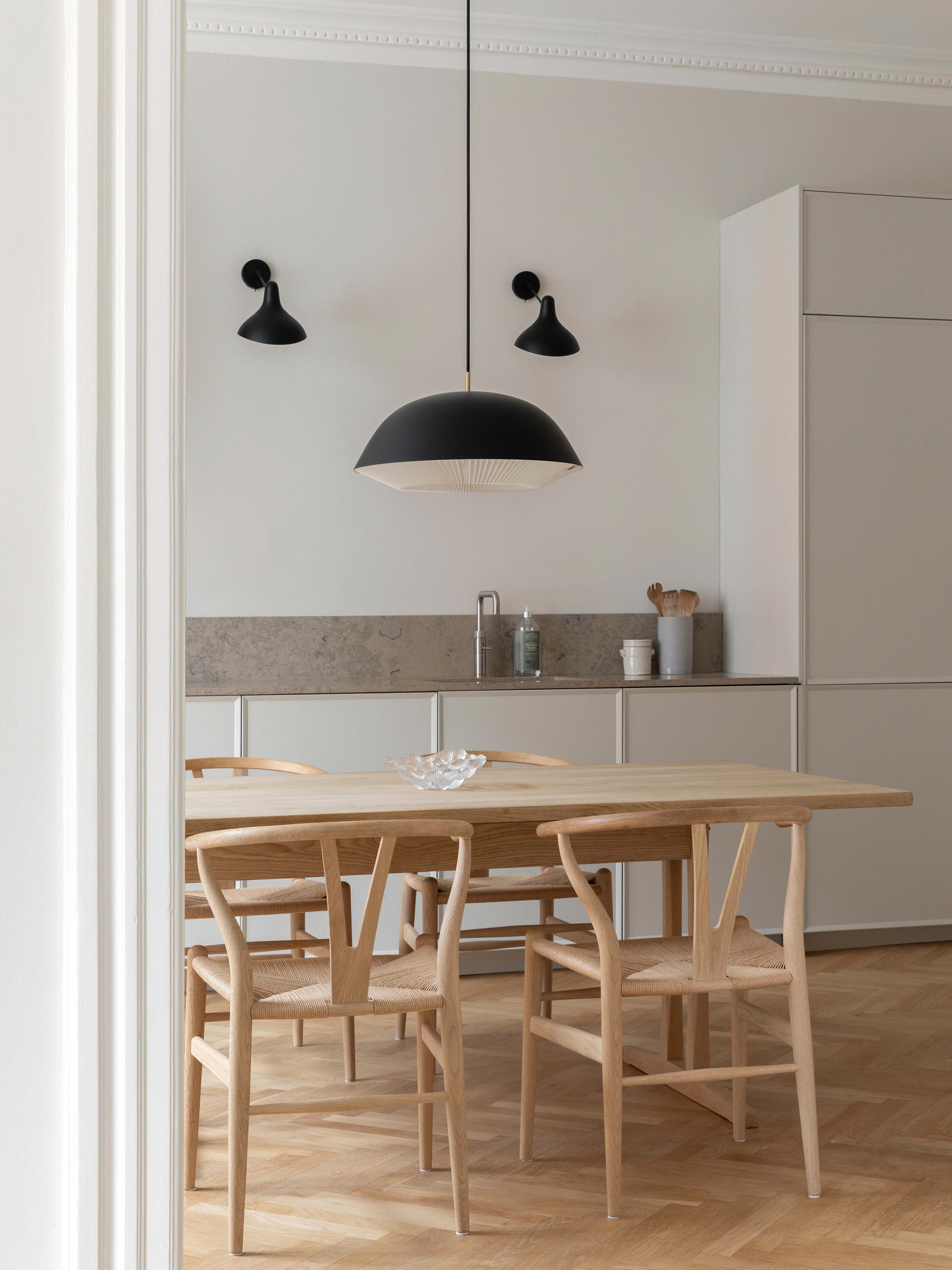 Combining a love of clean, minimalist aesthetics with a desire for enhanced functionality, the design of this apartment kitchen had to meet a specific set of needs. The FRAME fronts in painted oak were made with a push-to-open solution, allowing the look to be as sleek as possible. The high ceilings were utilized for tall cabinets, blending the required look and storage needs. There are also both top and bottom cabinets, making it easy to store the myriad of kitchen appliances that the family has, but does not want on display.

The painted oak allows the grain of the wood to show through, something that was important for the space. As it is built in an old apartment with many charming details, the owners wanted that to come through in the kitchen as well. The family wanted a lot of counter space, as they cook often, and colors that would remain timeless and make the space feel calm. The white and gray color palette achieves this, and blends in easily with the rest of the bright surroundings. Because this kitchen is in an open plan with the dining and living room areas, it must be cohesive with the rest of the design, take up as little space as possible while maximizing storage, and complement the detailing of the apartment's architecture. The painted oak FRAME fronts offer the ideal solution, creating a room with elevated aesthetics and functionality.