A minimalist kitchen that still feels like home
Office space, Copenhagen, Denmark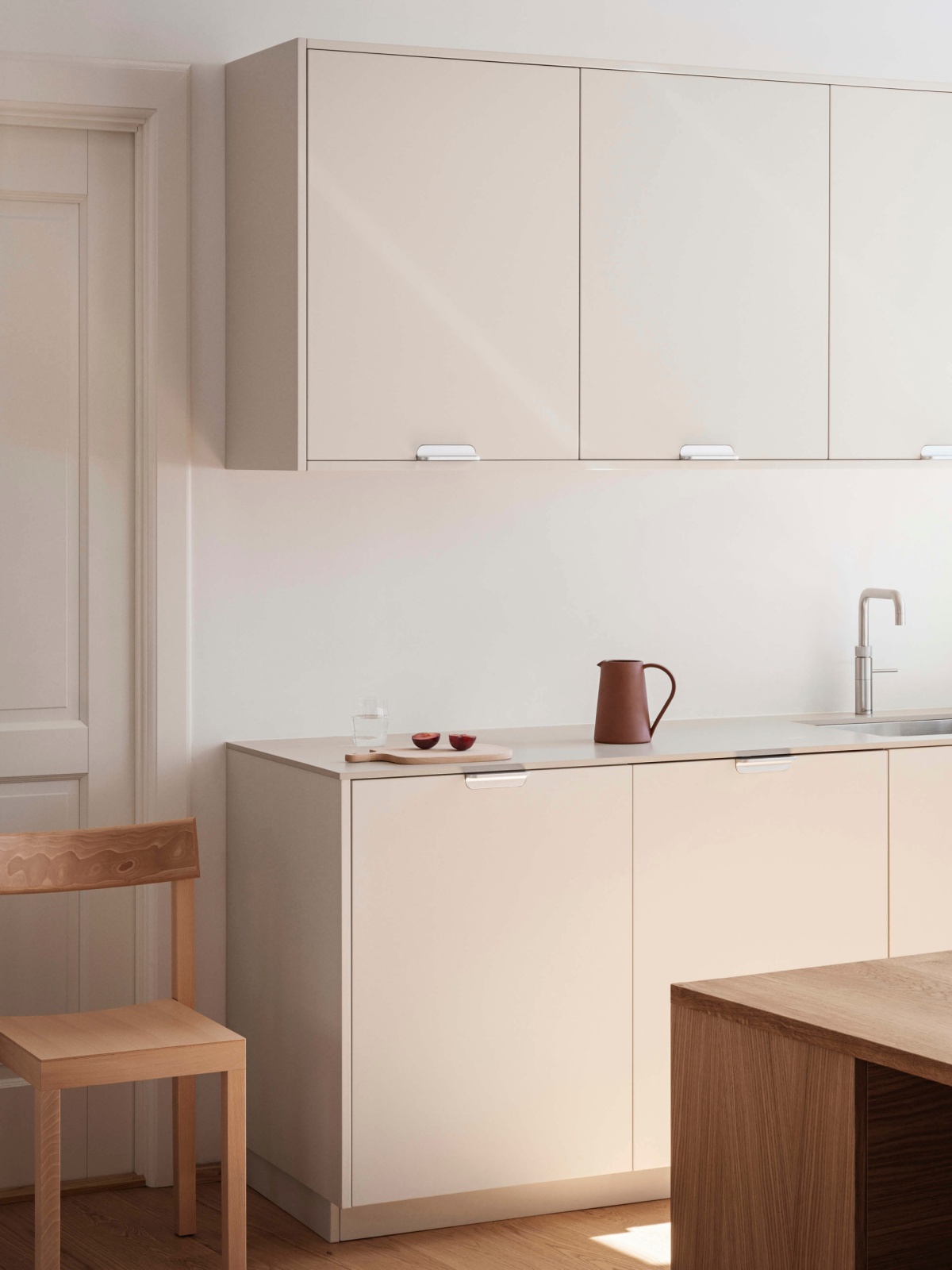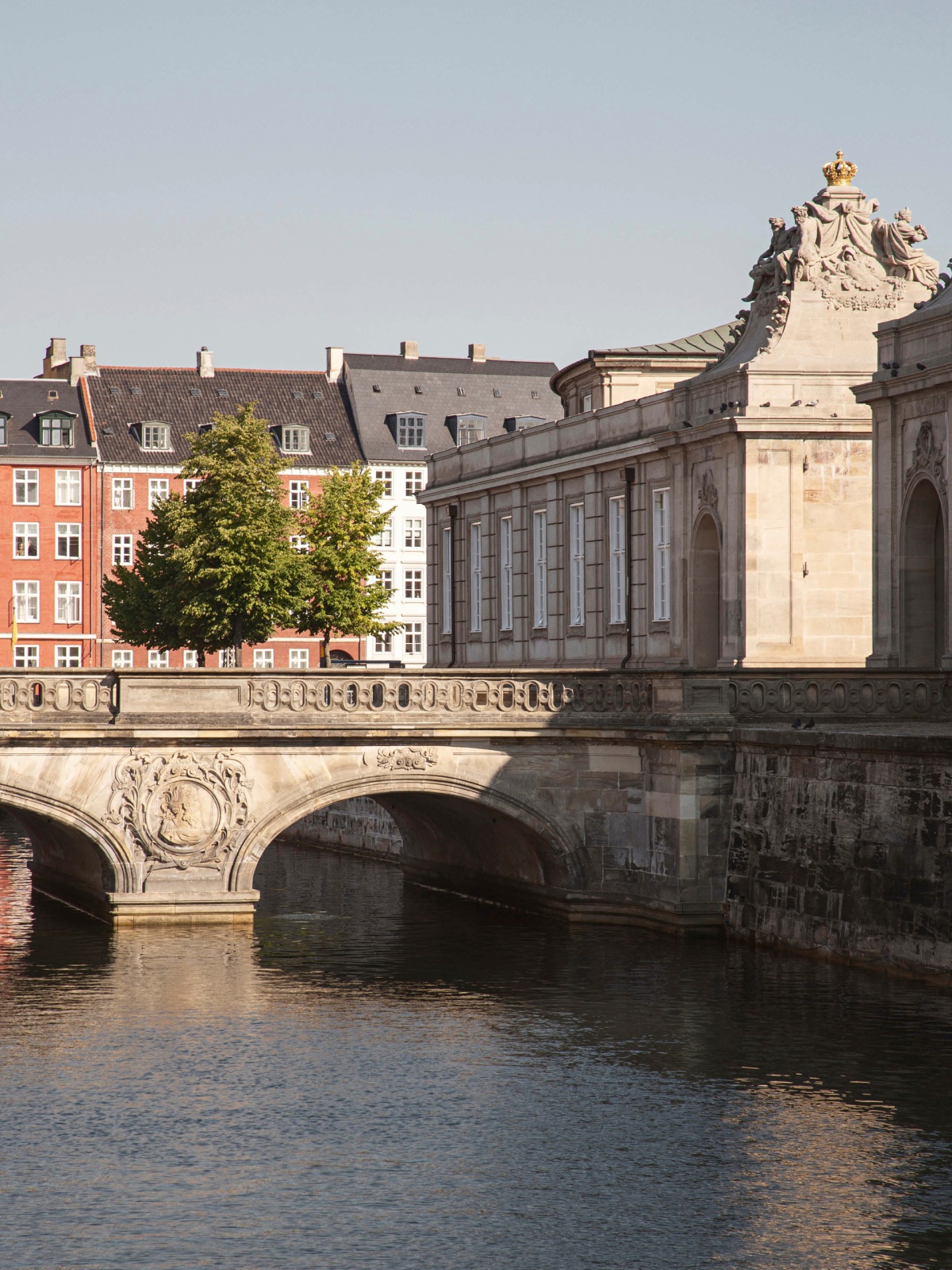 Created by Danish multi-disciplinary design studio Aspekt Office, Copenhagen-based Work&Co's office is a study of minimalism and materiality. The idea was to have a place "where employees can collaborate and where the local ambience shines through," notes Aspekt Office. This has been achieved through the use of oak wood, calming neutral colors, and comforting textiles. The kitchen, designed in collaboration with Reform, builds on this soothing aesthetic. Aspekt Office chose to use the UNIT Collection painted in sand-gray, a sand-gray countertop in compact laminate, and die-cast aluminum handles. The result is a gentle, tone-in-tone space that is used for casual, communal gatherings during the work day. The softness of the sand-gray UNIT kitchen, which sits against a sand-gray wall, spotlights the long, oak table at the center of the space. There are also exposed concrete columns and piping, creating a strong sense of contrast and tactility. The focus here is on togetherness, bolstered by a bright and airy space that is equal part aesthetic and function.