When you use dark wood as the starting point
Private home in Copenhagen, Denmark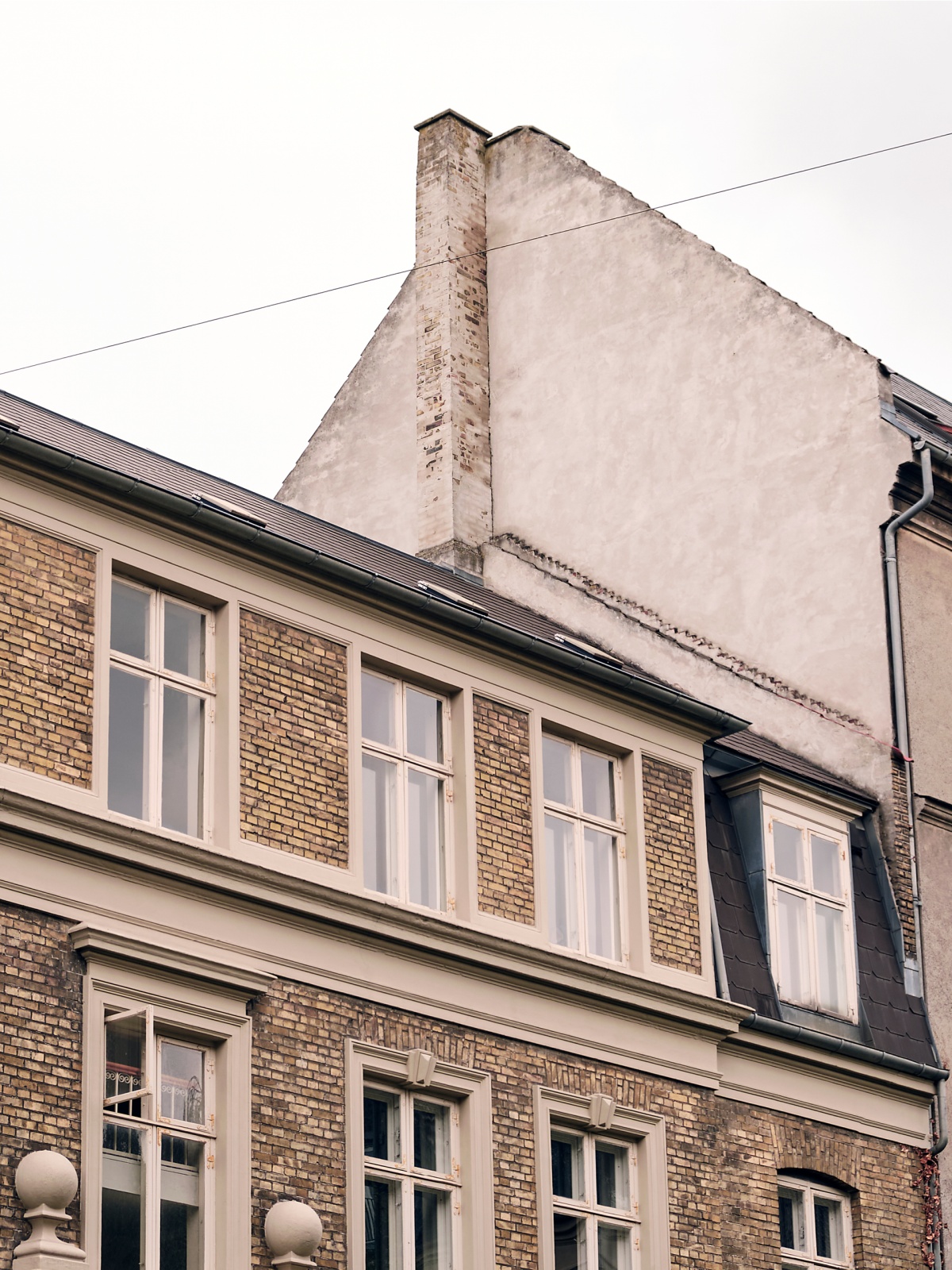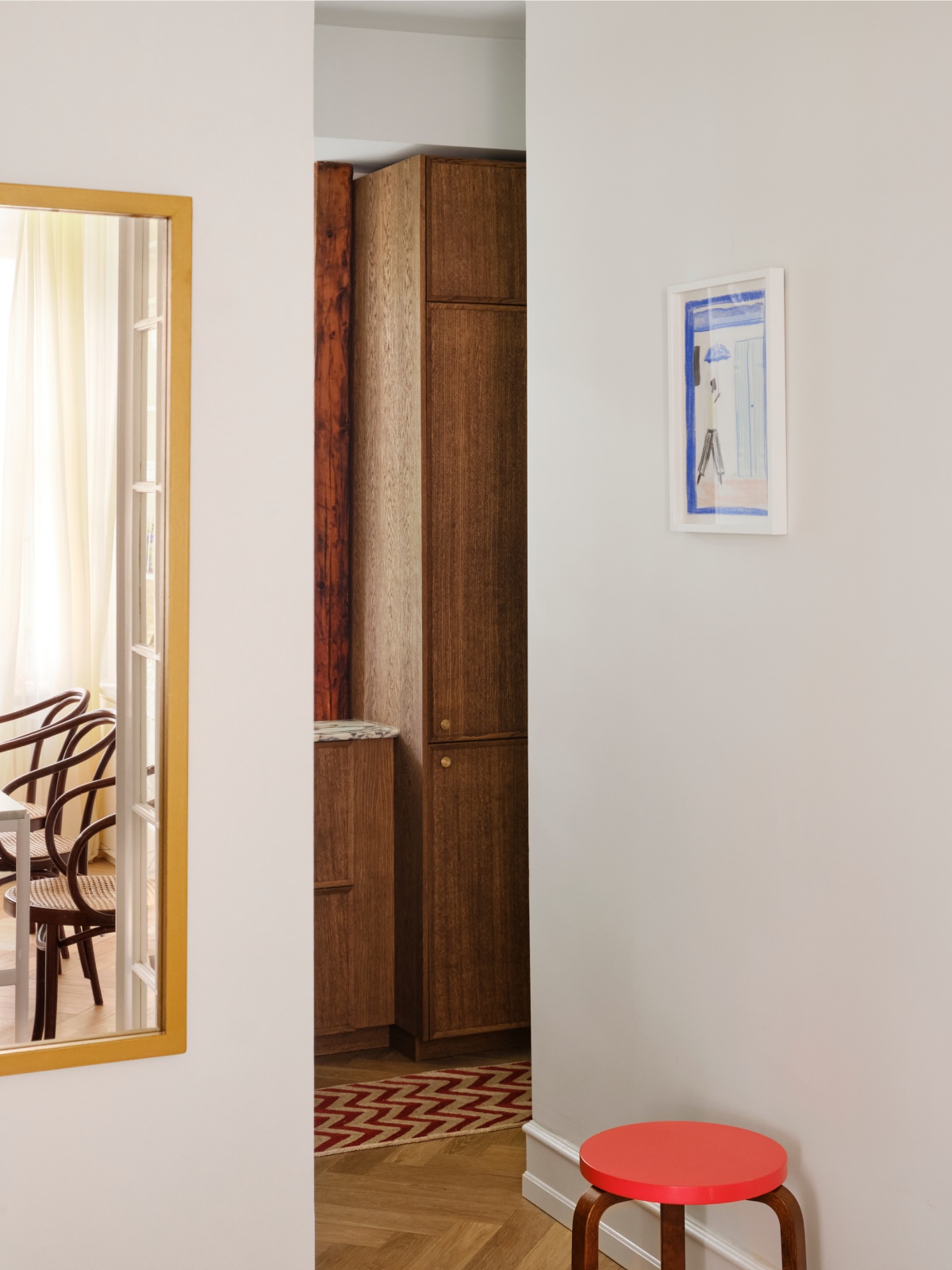 Built in a classic Frederiksberg apartment from 1894, this kitchen was imagined as a response to the hyper minimalist kitchens that are so on-trend at the moment. Using the exposed wooden beams as inspiration for the color and texture of the space, the apartment owners decided to go with FRAME thanks to the slightly raised look outlining the fronts; in fact, the "frames." This edge, while clean and sharp, gives an extra visual element that keeps the kitchen design engaging. The combination of round brass knobs and push-to-open cabinets gives yet another element that keeps the eye moving.
The dark color of the wood adds to the demarcation of the room, which was important to the design of the apartment. The owners wanted to make sure that the kitchen felt separate from the dining and living room. As they spend a lot of time preparing food, it was important that the kitchen was its own space, both physically and visually. Rather than open the space the owners wanted to keep the kitchen enclosed, so that they experienced it as an area with one purpose: cooking.
A love of craftsmanship is visible throughout the apartment, from the exposed beams to the parquet wooden flooring. In the kitchen, combining a white and gray marble countertop with the FRAME fronts added a sense of quality and materiality. The tenants note that they aren't afraid for the countertop or cabinets to show signs of wear; in fact, they believe that it just shows how much time they spend in the kitchen. The kitchen in this apartment was entirely customized and the owners feel that it's the most successfully designed room in the house, thanks to its blend of functionality, craftsmanship, and aesthetic that come together to create a space that they use every day, and always enjoy doing so.