Playful simplicity
Private home in Copenhagen, Denmark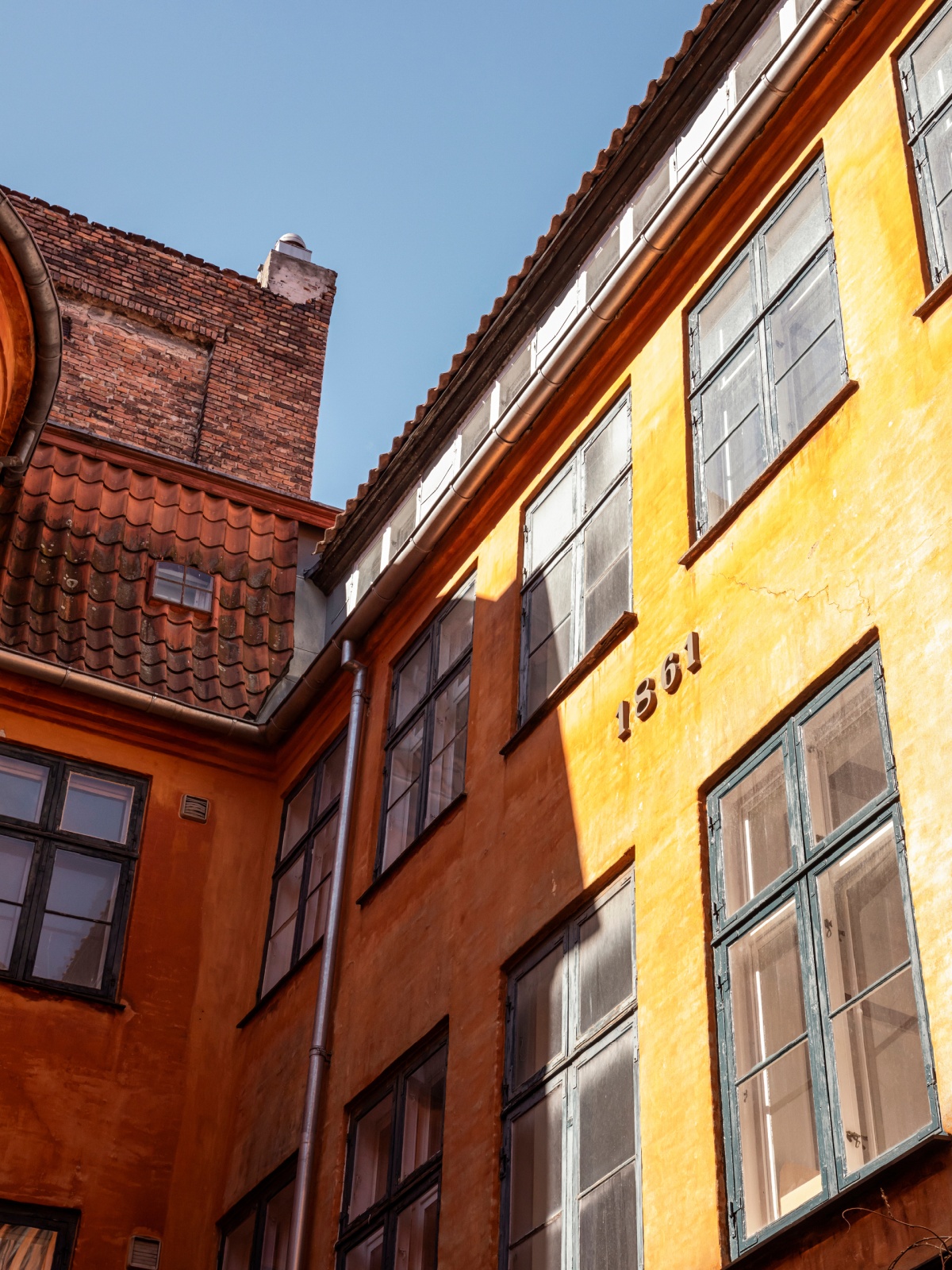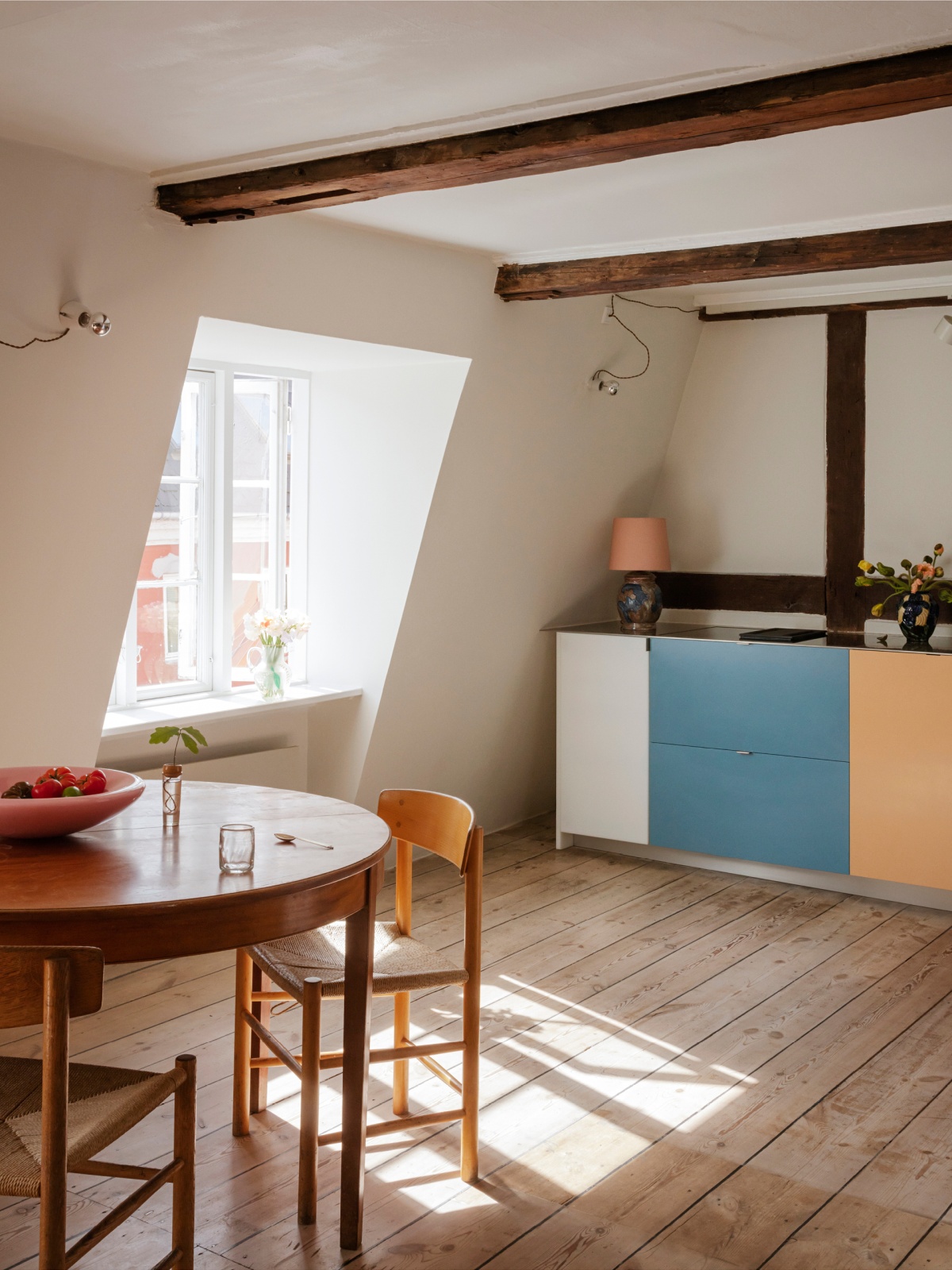 We caught up with chef and restaurateur Frederik Bille Brahe and his wife Caroline Bille Brahe. The conversation touched on the MATCH Collection and their kitchen process, involving the selection of materials and design elements that make up a modern, family-friendly kitchen space within a storied 17th-century building. They currently occupy an apartment measuring 117 square meters, along with their two small children, Sonya and Axel. Nestled at the heart of the living space, their colorful, yet functional MATCH kitchen with a stainless steel countertop becomes the accommodating backdrop to cooking, socializing, and sun-drenched family mornings.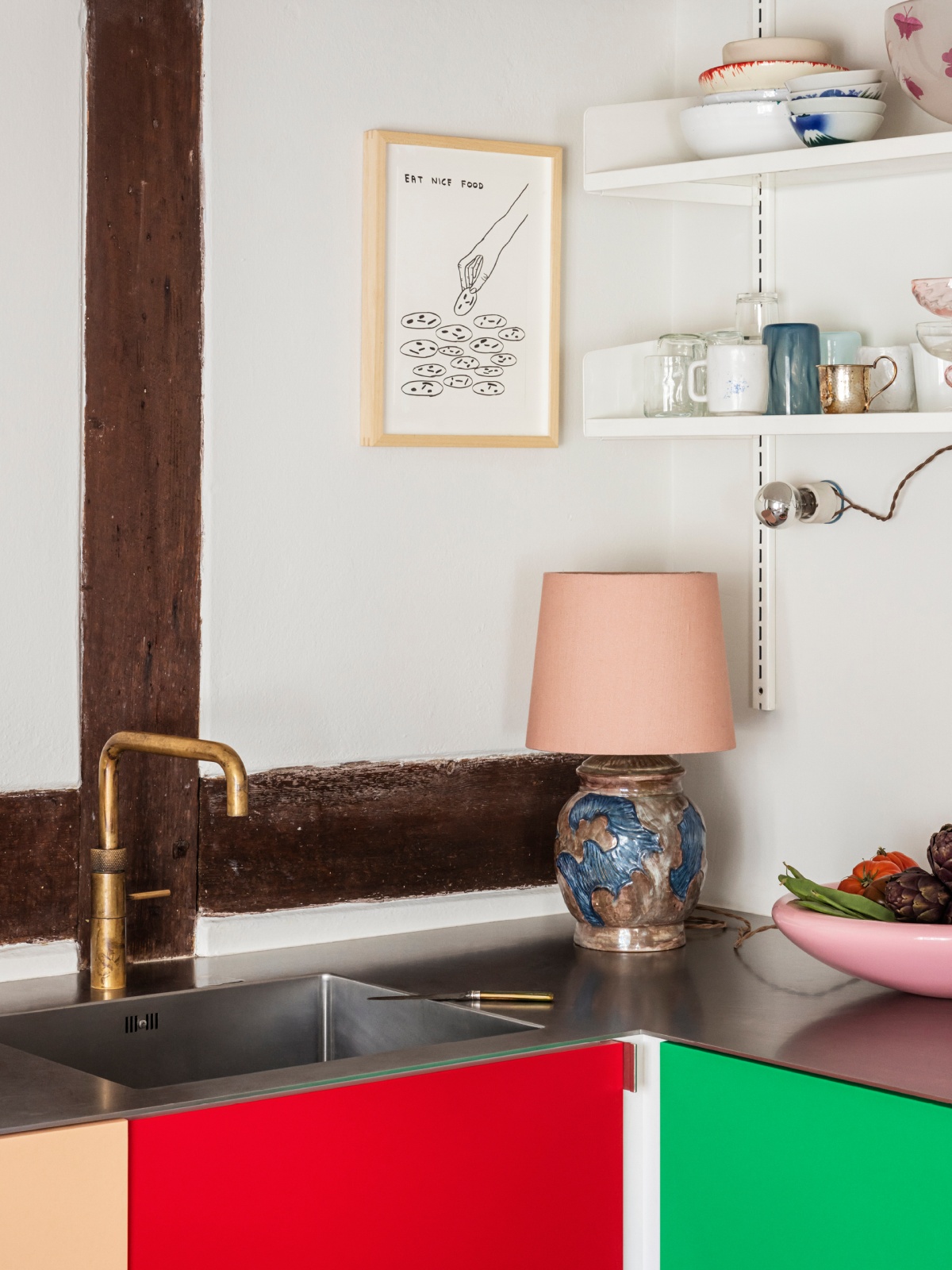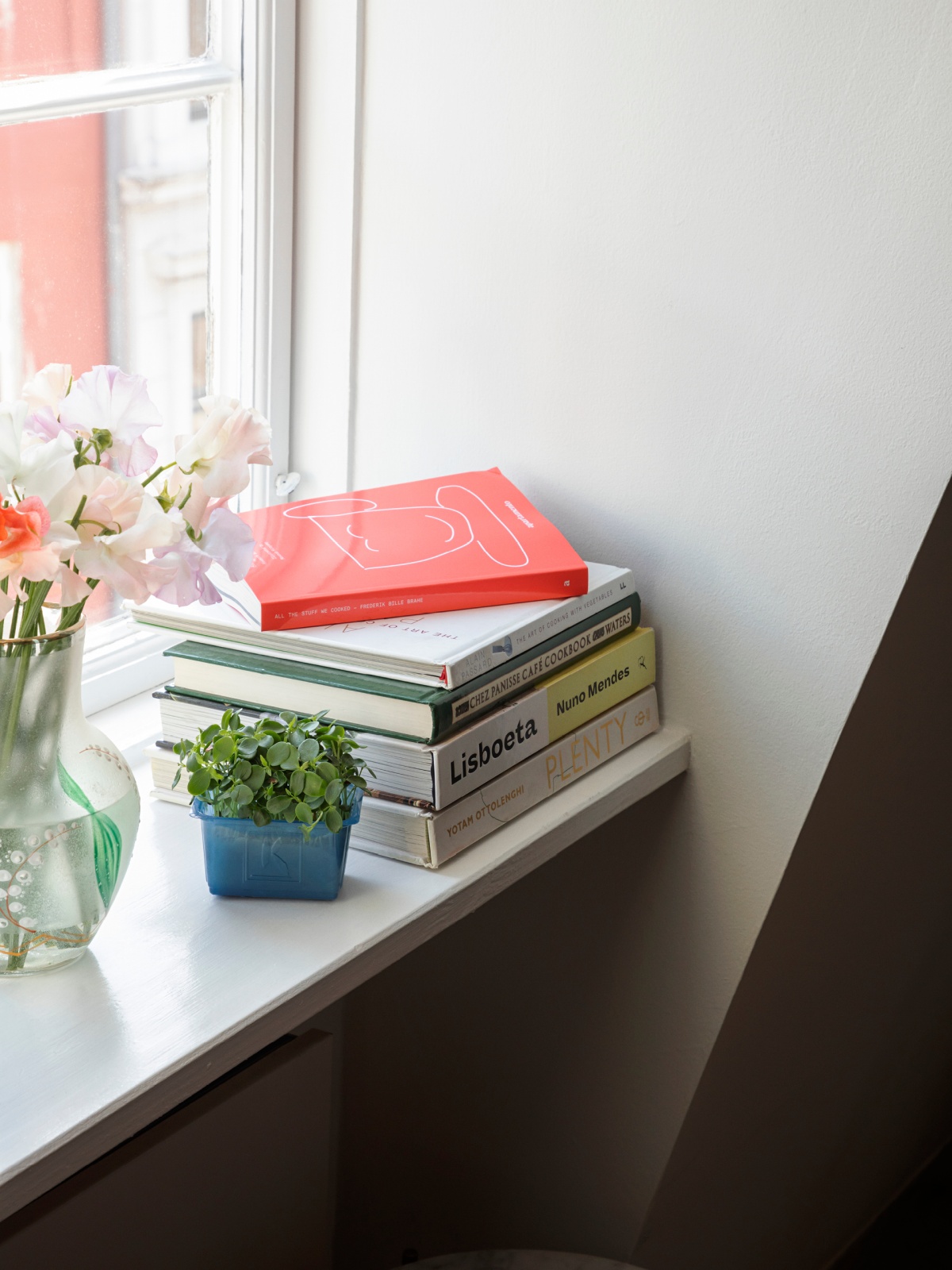 »We fell in love with the idea of having a simple and playful kitchen—Donald Judd meets Ellsworth Kelly. Living in a 17th-century house made us hunger after something contemporary and efficient. We had this idea that it should be simple since we always have so much mess around us with two small kids – we wanted the kitchen to fit into our space while becoming practical and functional for our everyday use.

We decided to get more floor space, so our kids can dance and play in the middle of the kitchen and become a natural part of the cooking act. We love the intellectual use of material and design, it's so simple and effortless. For Frederik it's his office – making recipes, working, sometimes on the computer. It's also a nice spot to have a drink when we have guests. We cook almost all our meals – starting from the breakfast where our oldest is setting on the tabletop drinking juice while Frederik is cooking porridge or boiling eggs. The sunlight hits the table and fills the morning with joy« says Caroline and Frederik.