Lamb and Feta Meatballs
Recipe no. 23 by Julie and Ditlev Fejerskov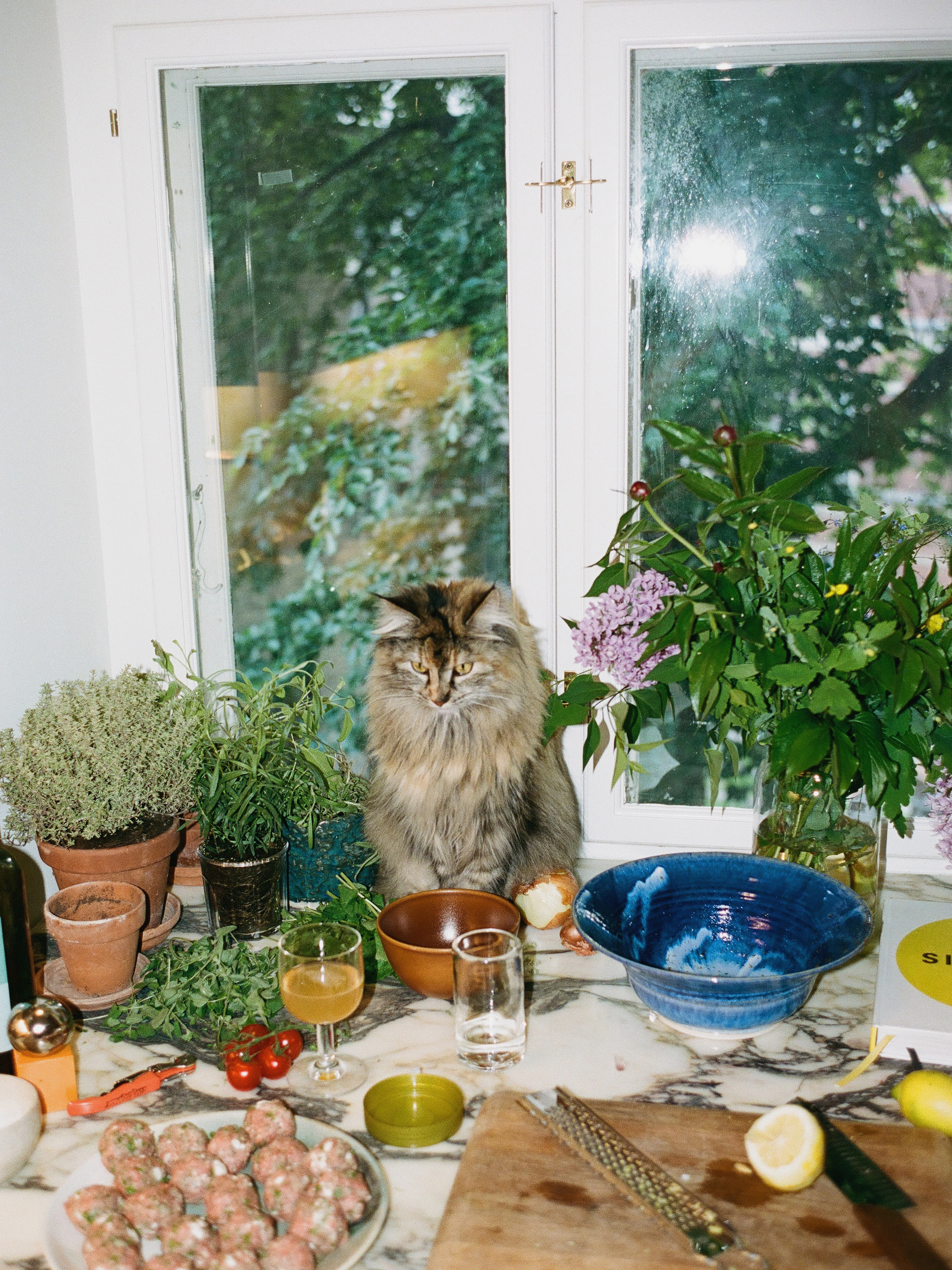 Recipe
Put 500 g minced lamb into a large bowl with 100 g feta, at least 2 tbsp picked thyme leaves, 10g finely chopped parsley, 1- 2 slices of white bread, (crust removed), and blitz the ingredients in a food processor with (45g), ½ tsp ground cinnamon, 1 teaspoon salt and plenty of black pepper.
Mix well to combine, then form about 18 balls.
Put some oil into a large frying pan and place on medium-high heat. Once hot, add the meatballs and fry for 7-8 minutes, or when you think they have been cooked enough. Ottolenghi puts the meatball in the oven for 5 minutes after 5-6 minutes on the pan. I just use the pan.
Once they are done, drizzle with pomegranate molasses, which I never have, so I use some sumac powder instead.
Serve hot.
Ditlev Fejershov is the Creative Director and Co-founder of the Copenhagen-based interview magazine Dossier Danmark which covers the stories of a wide range of interesting people from different fields. He holds a degree in journalism from the Danish School of Media and Journalism. Ditlev lives with his wife and son in Frederiksberg, Denmark where they prepare their favorite meals in a Reform FRAME kitchen.