Wood handles by Maria Bruun
The Atelier Collection invites four artists and designers to interpret four elementary materials; glass, ceramics, metal and wood, creating a series of handles. Nina Nørgaard, Yukari Hotta, Alberte Tranberg and Maria Bruun transform an everyday object into something highly personal, exploring the tension between craft and industrial manufacturing.
The wooden handles from the Atelier Collection are designed by Maria Bruun and come in two variants: a knob and a U-shaped handle. The wooden knob has a head diameter of 28 mm, and the wooden U-shaped handle has a length of 128 mm. The handles are compatible with the PLAIN and SHAKER collections.
Available in either natural or dark stained oak, both handles are made from solid European oak and have an integrated dowel made of dark black stained oak. The wooden handles are protected by a matte clear PU lacquer, making them easy to clean and maintain.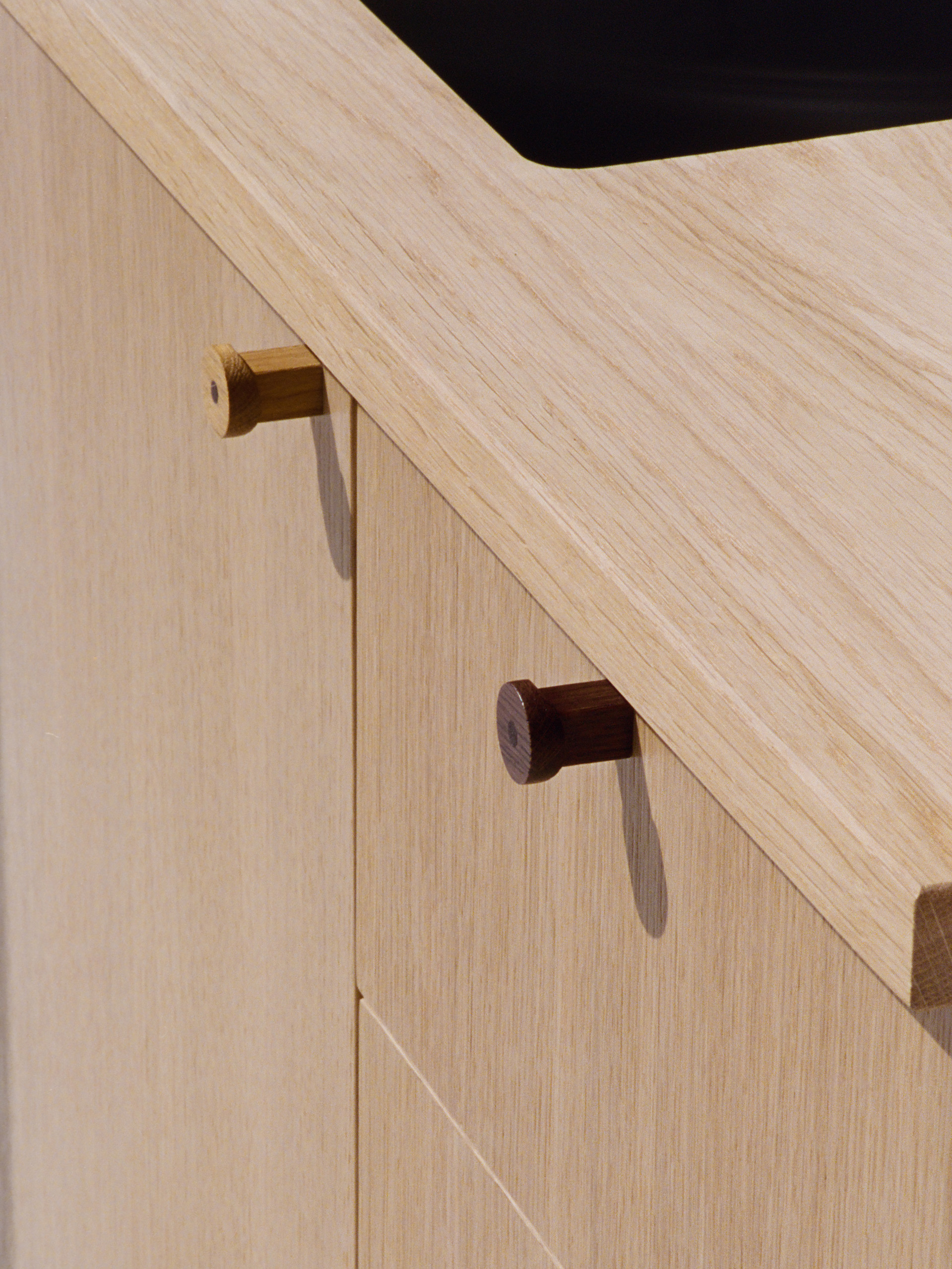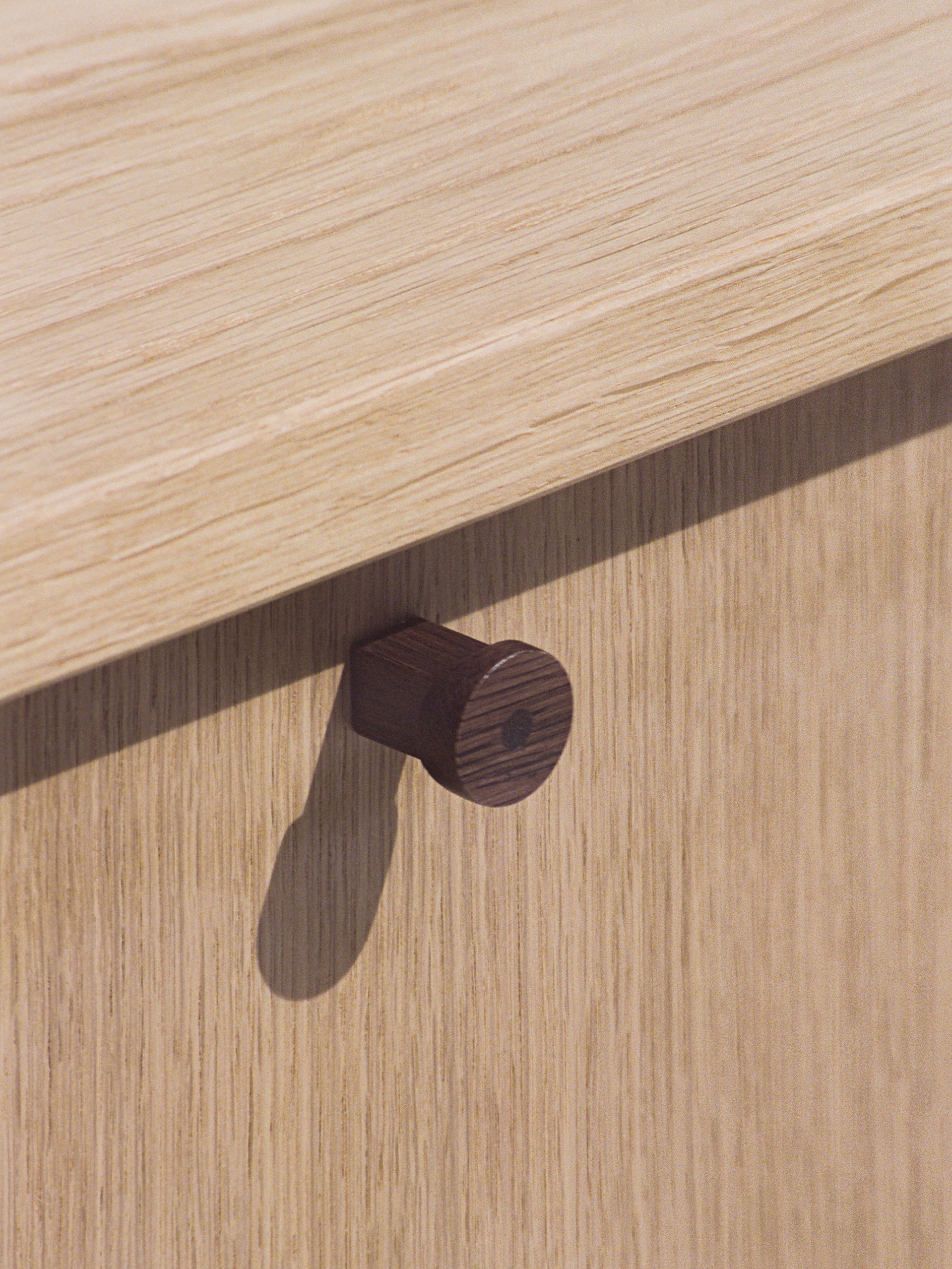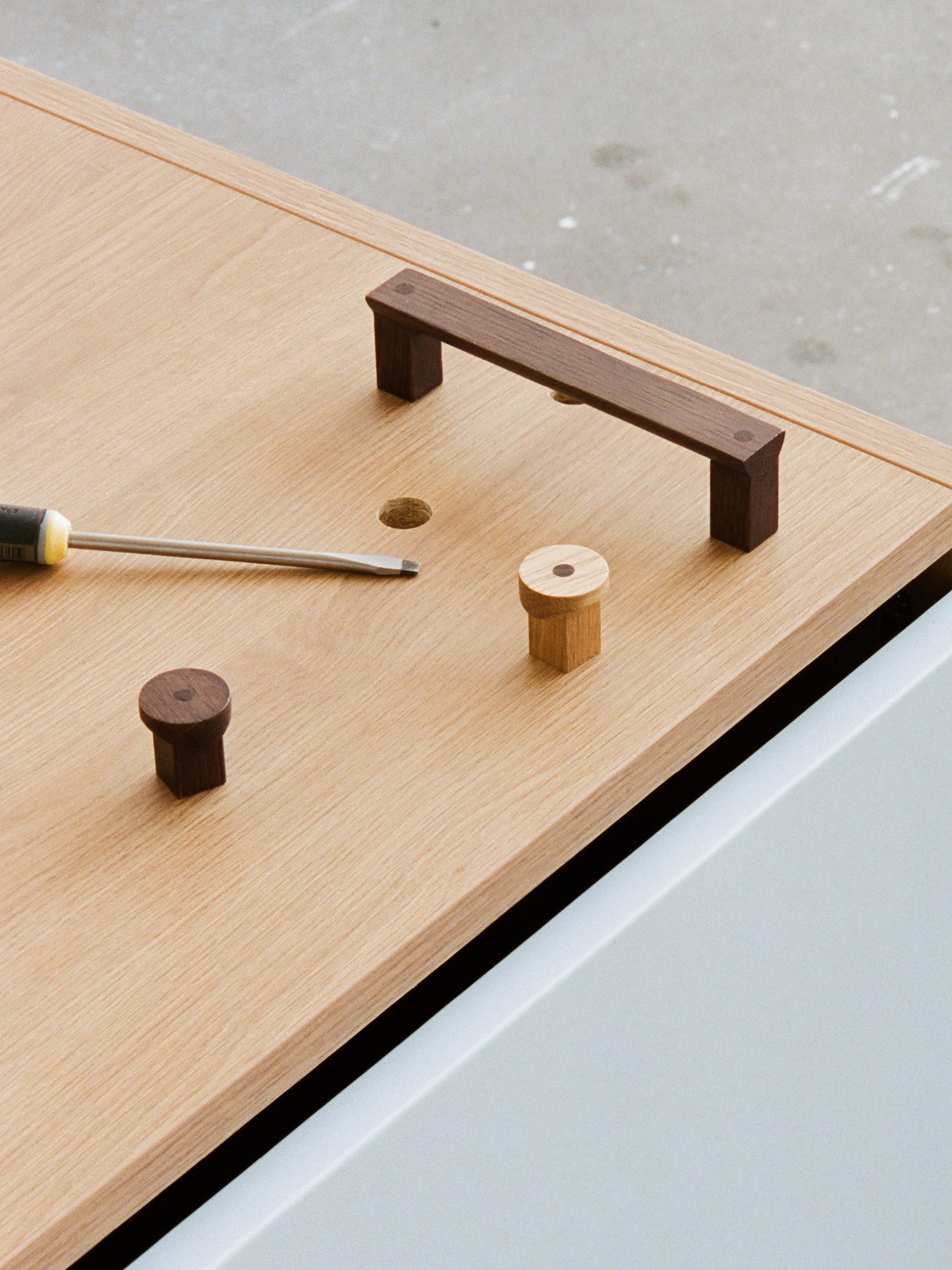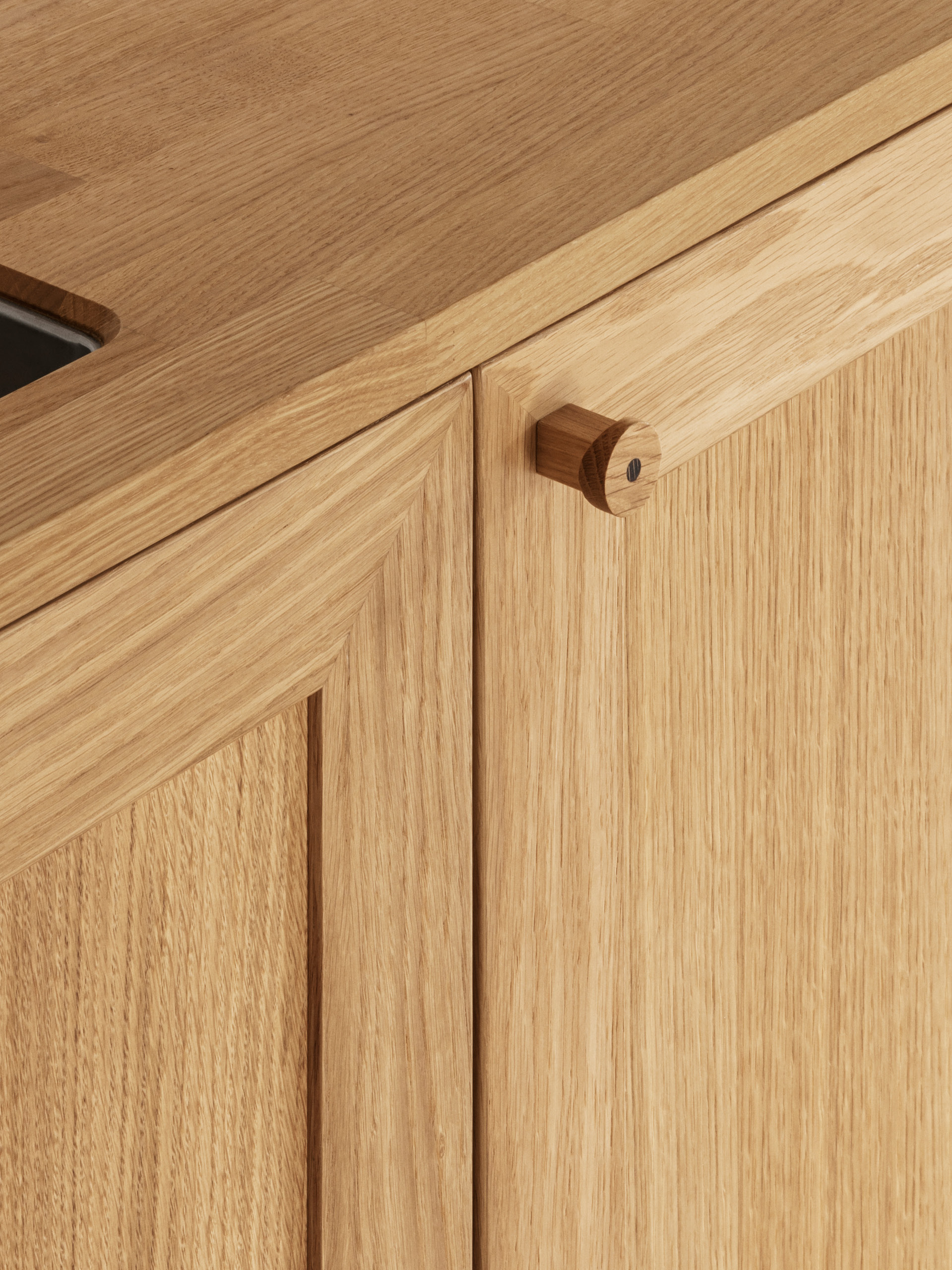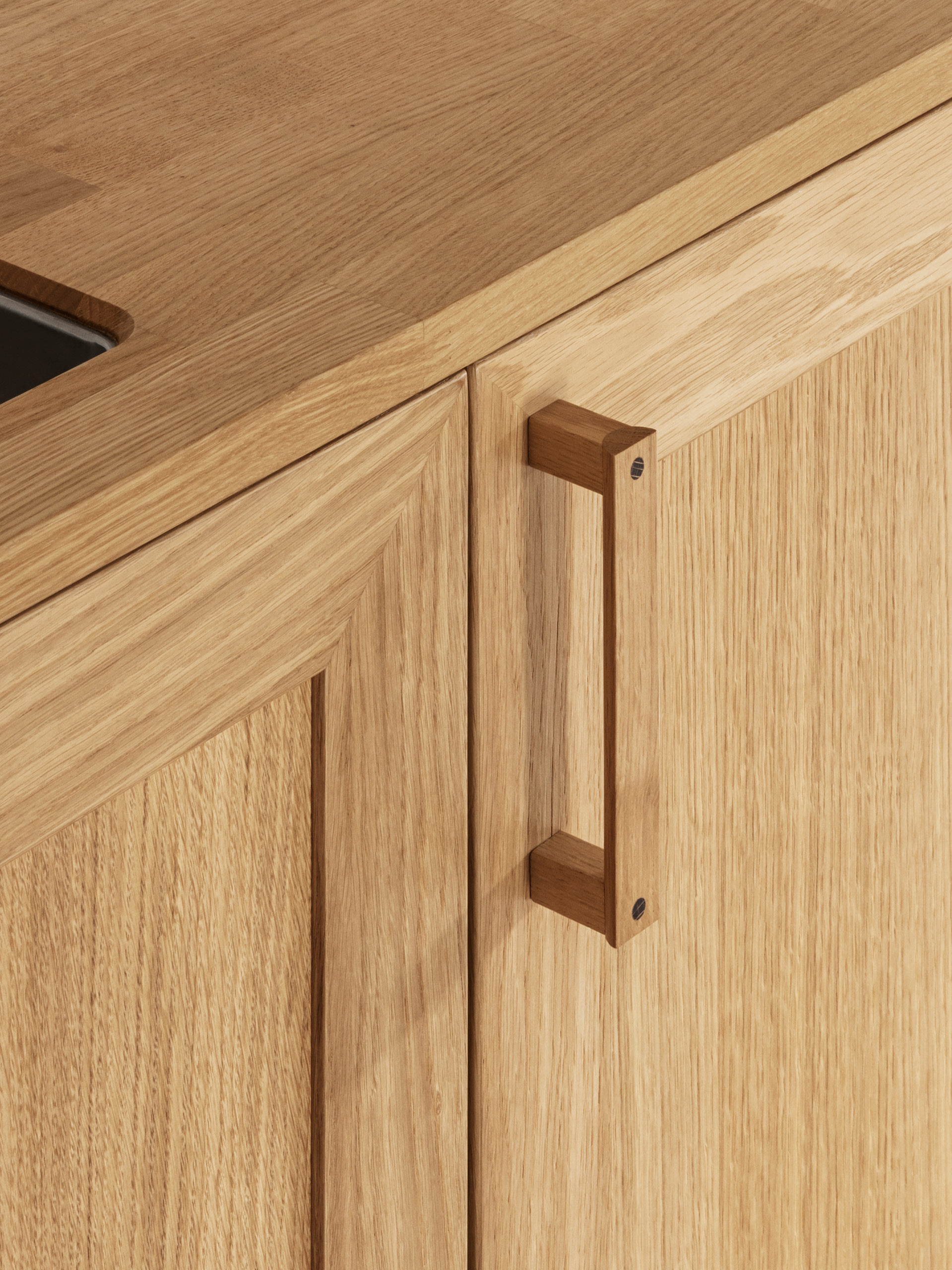 The handle is also available in dark oak.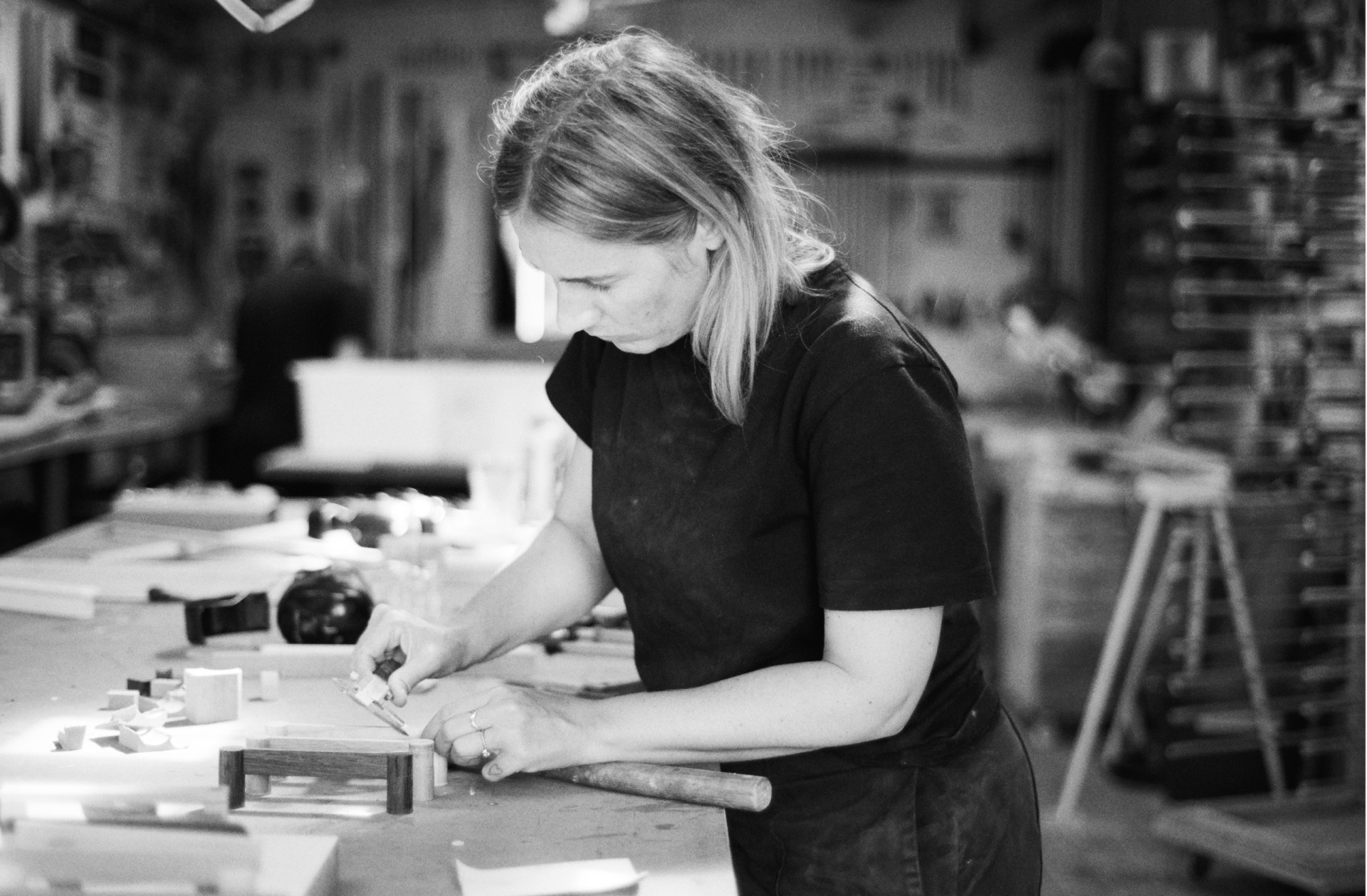 Designer Maria Bruun naturally moves between genre and scale, creating furniture, objects, exhibitions, and spaces that all relate to a bigger story. Her work transcends pure function, but never forgets about it; it invites you to consider how you relate to an object, form, or material. Bruun's work is ultimately about the interplay between circle and square—taking them apart and building something new. It is an exercise continuously repeated with new outcomes, as she approaches craft with both courage and humbleness.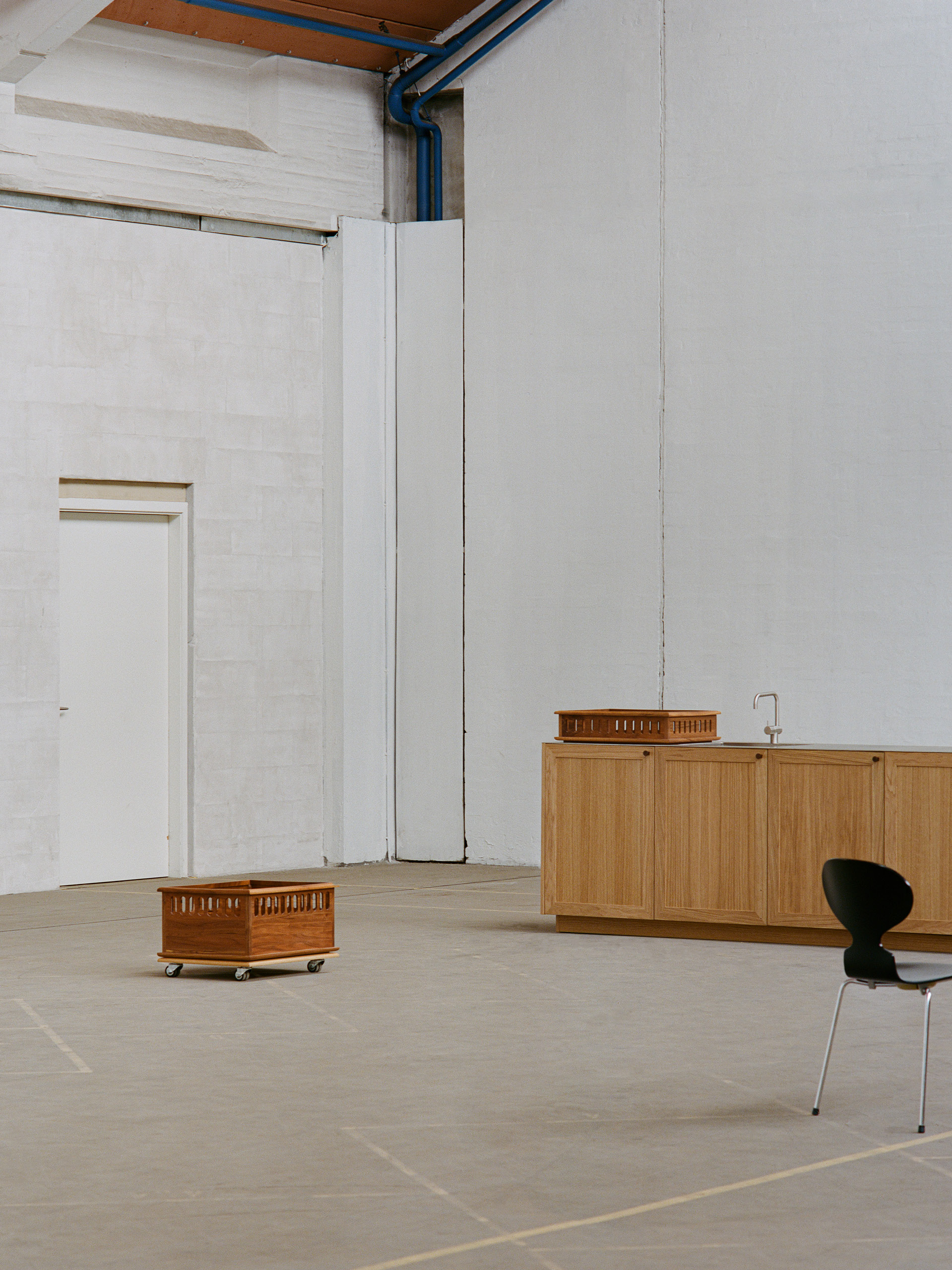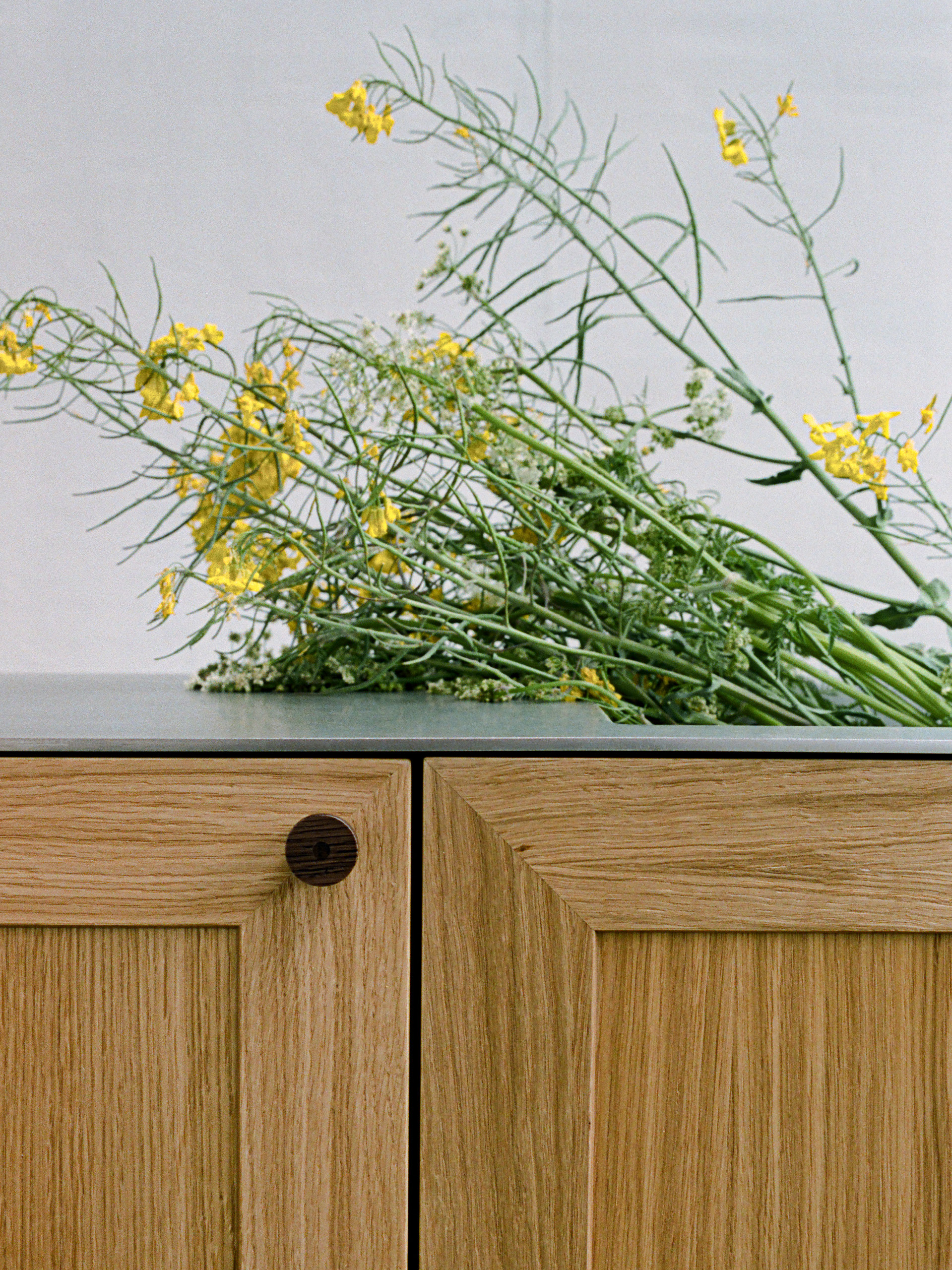 Explore other handles from the Atelier Collection