How to maximize kitchen storage space
Make sure your kitchen has enough space and is a pleasure to use. We've put together a list of ideas for maximizing storage space in your kitchen.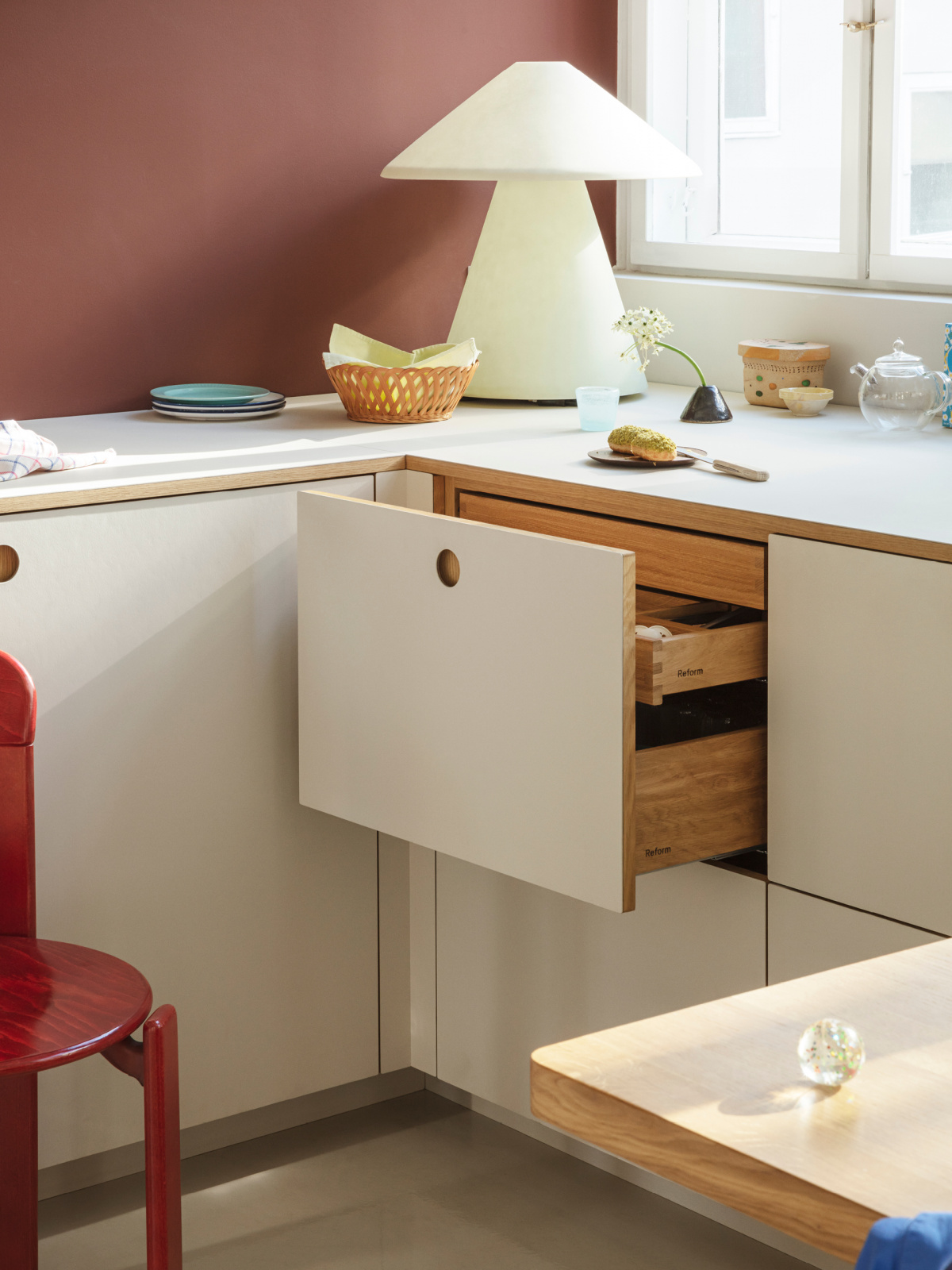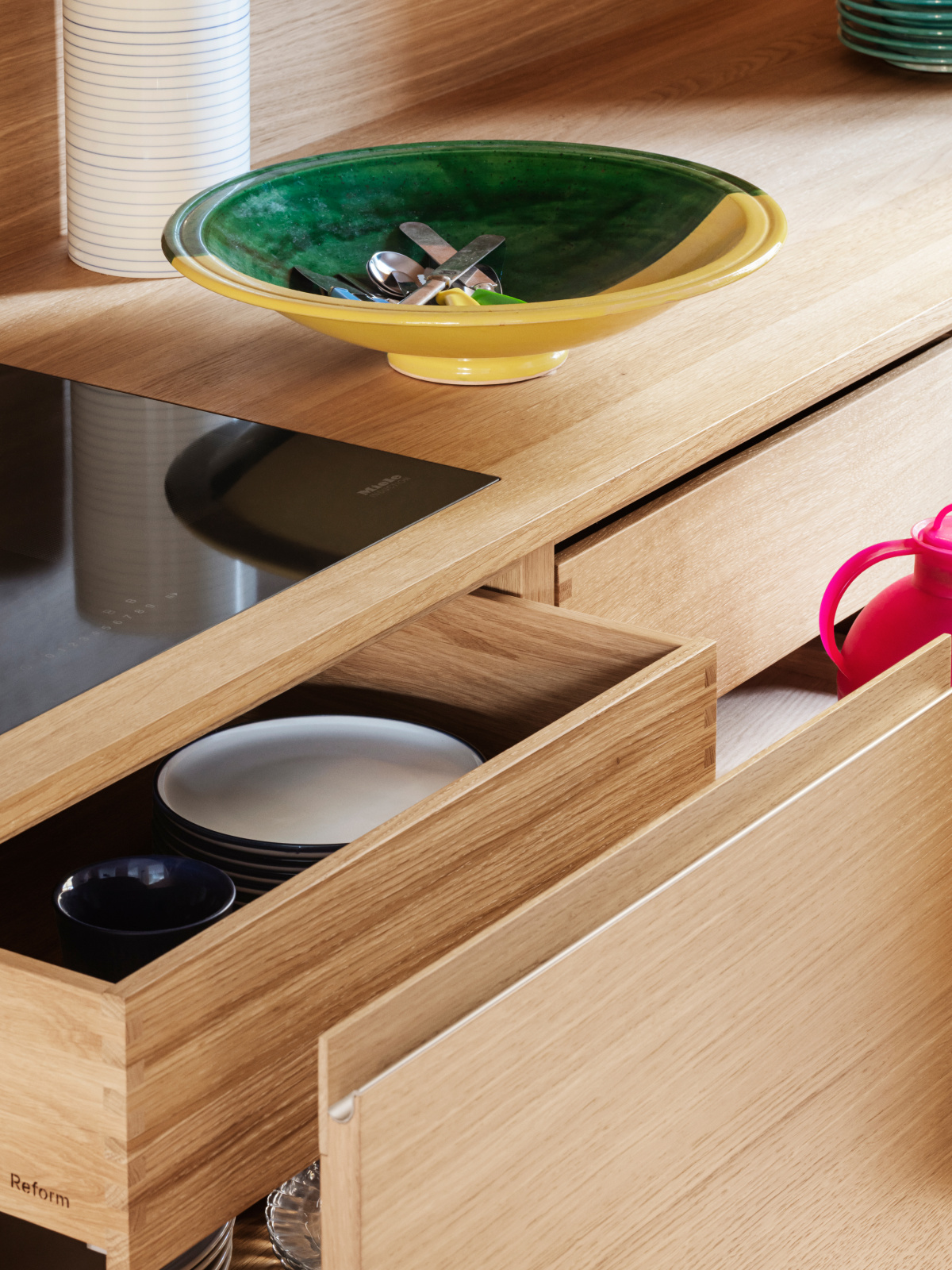 Drawers help you get the most out of your cabinet space. Available in various heights, drawers can be combined for your specific needs either behind doors or attached to a drawer front.

Storing your most-used kitchen objects such as cutlery and crockery in drawers attached to the front offers easy access. Make sure to add inner drawers to take full advantage of your cabinet's unused space.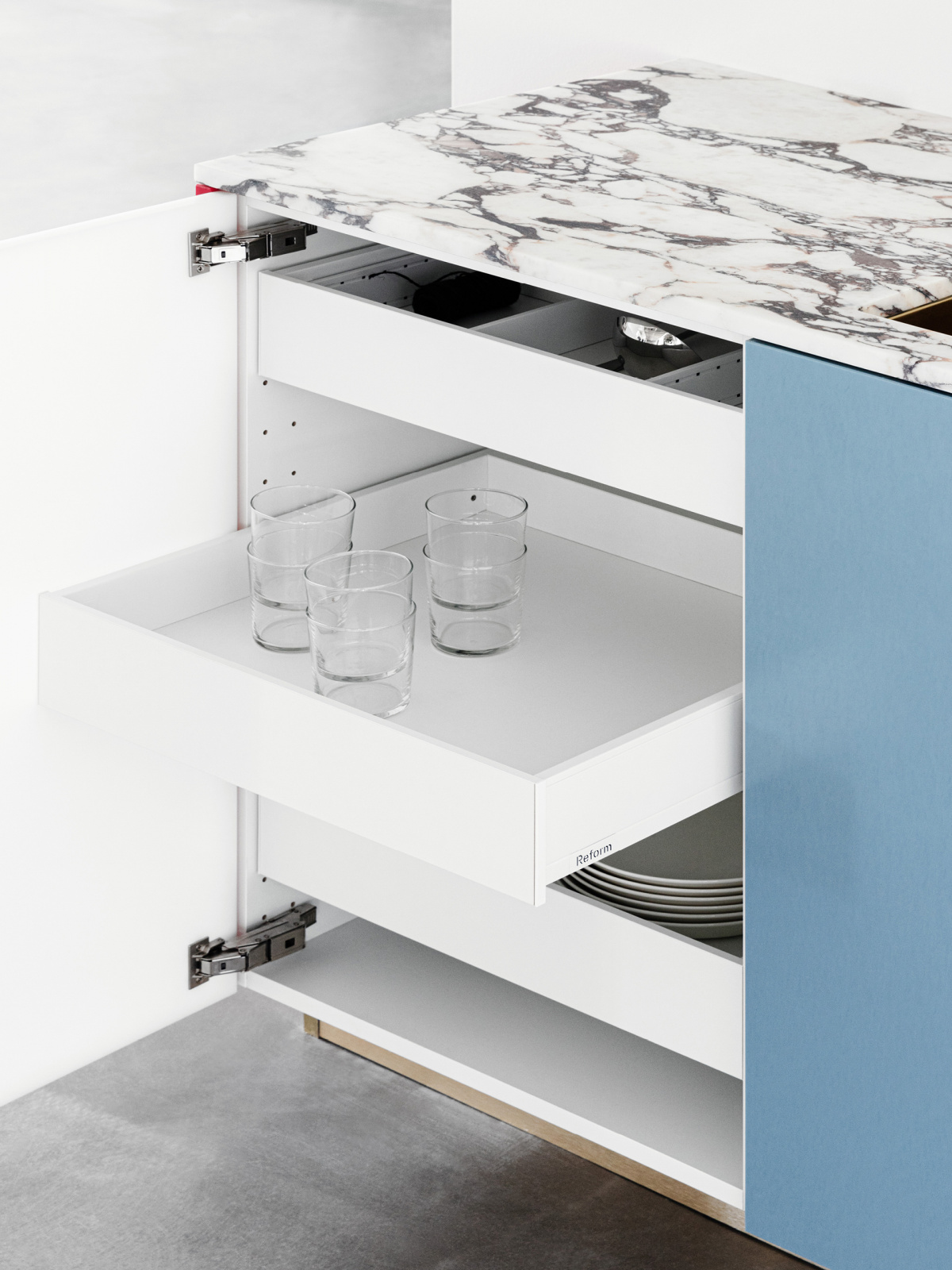 Inner drawers can also be used behind doors to keep your items easily accessible. Add as many drawers as the height allows, and position the drawers at a distance that creates room for your specific objects. This will maximize the space and keep your kitchen uncluttered.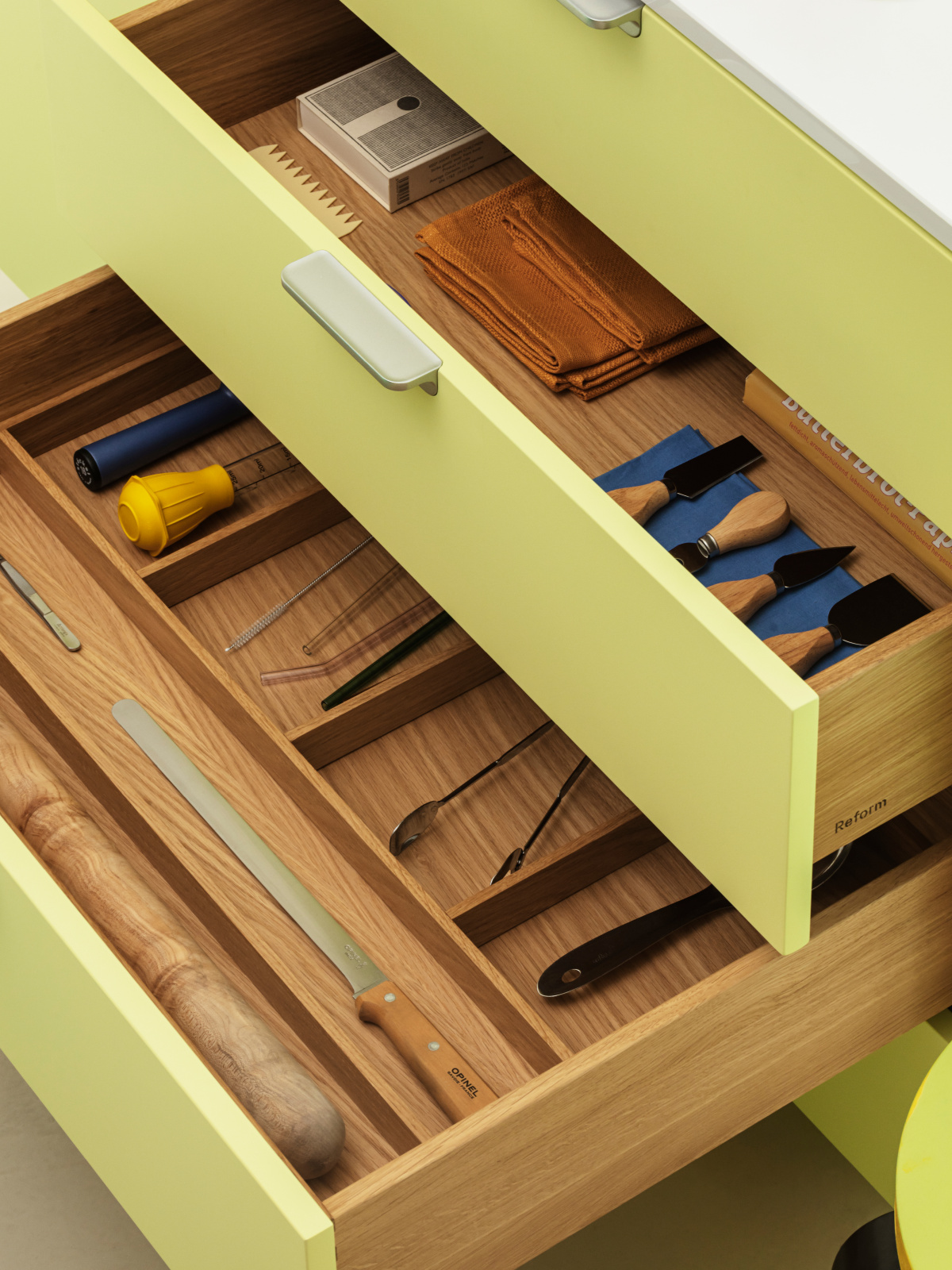 Use organizers to create space dedicated to specific objects, ensuring that you can always find what you are looking for.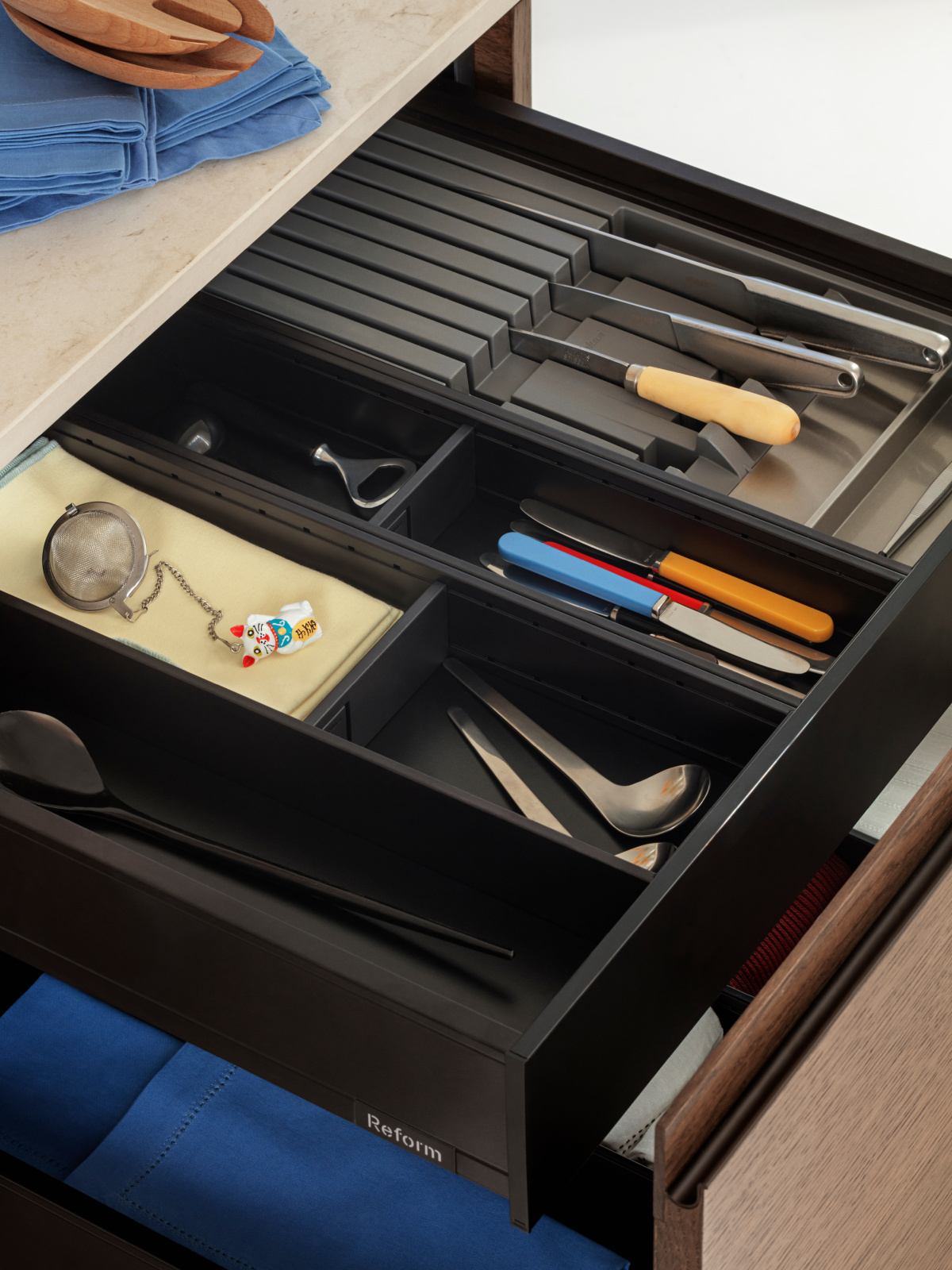 Organizers for lower drawers
Organizers and trays for lower drawers are ideal for storing your cutlery and kitchen tools so that your most commonly used tools are on-hand when needed. Include room for a knife rack for safe and functional storage of sharp objects.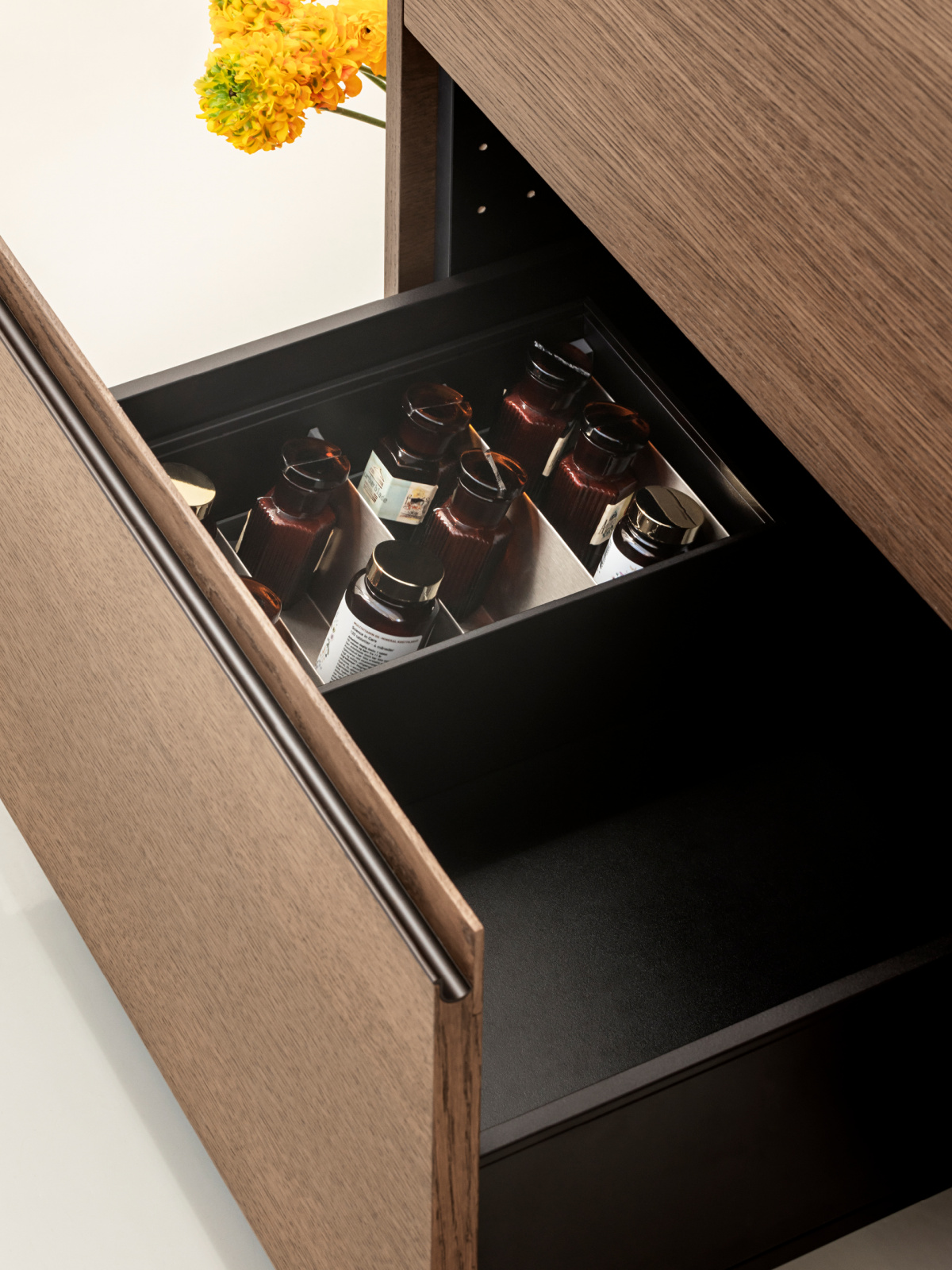 Organizers for higher drawers
In higher drawers, organizers are ideal for things like pans, food, larger kitchen machinery, and kitchen textiles. Make sure your spices are always within reach with a spice rack.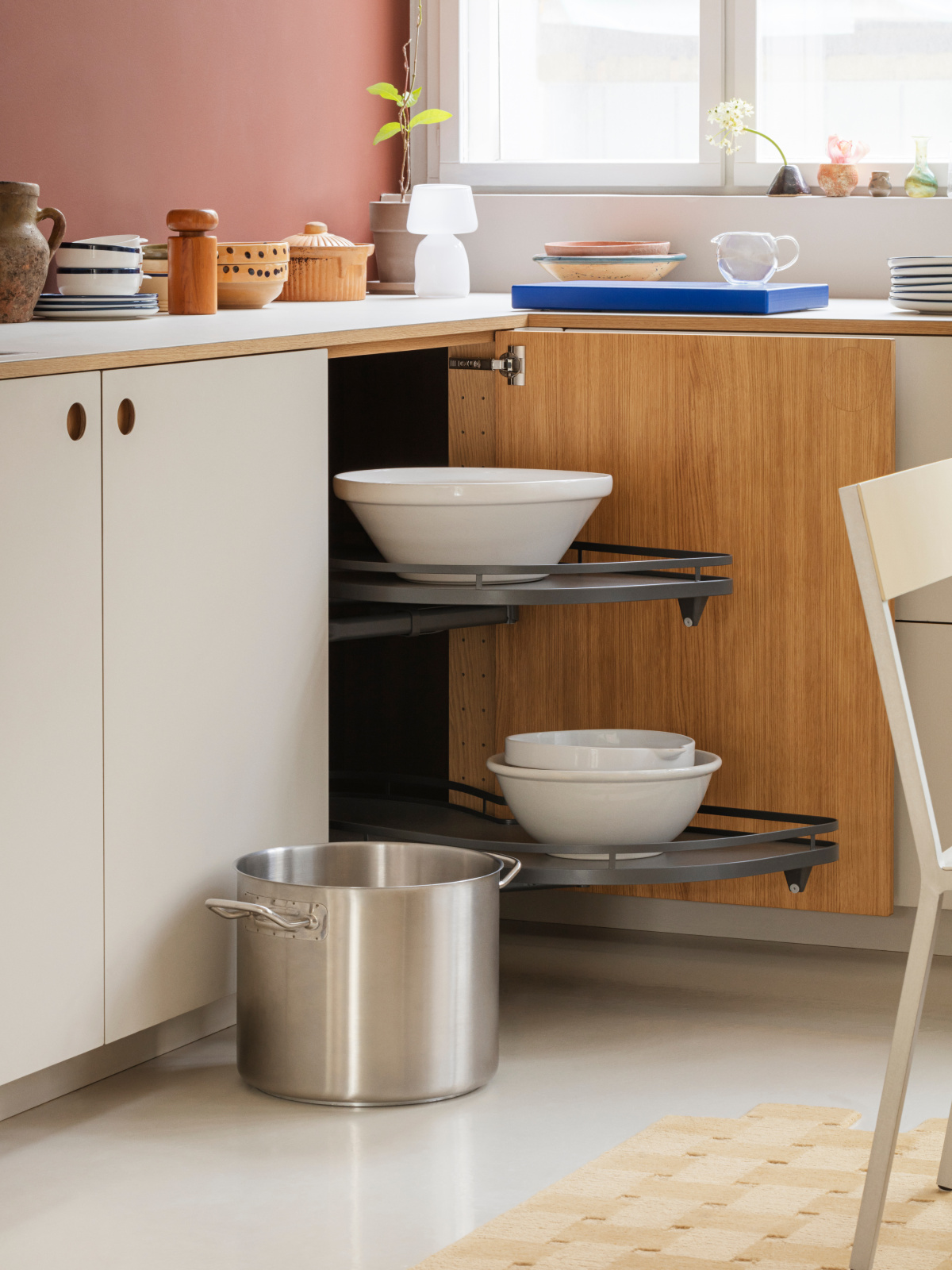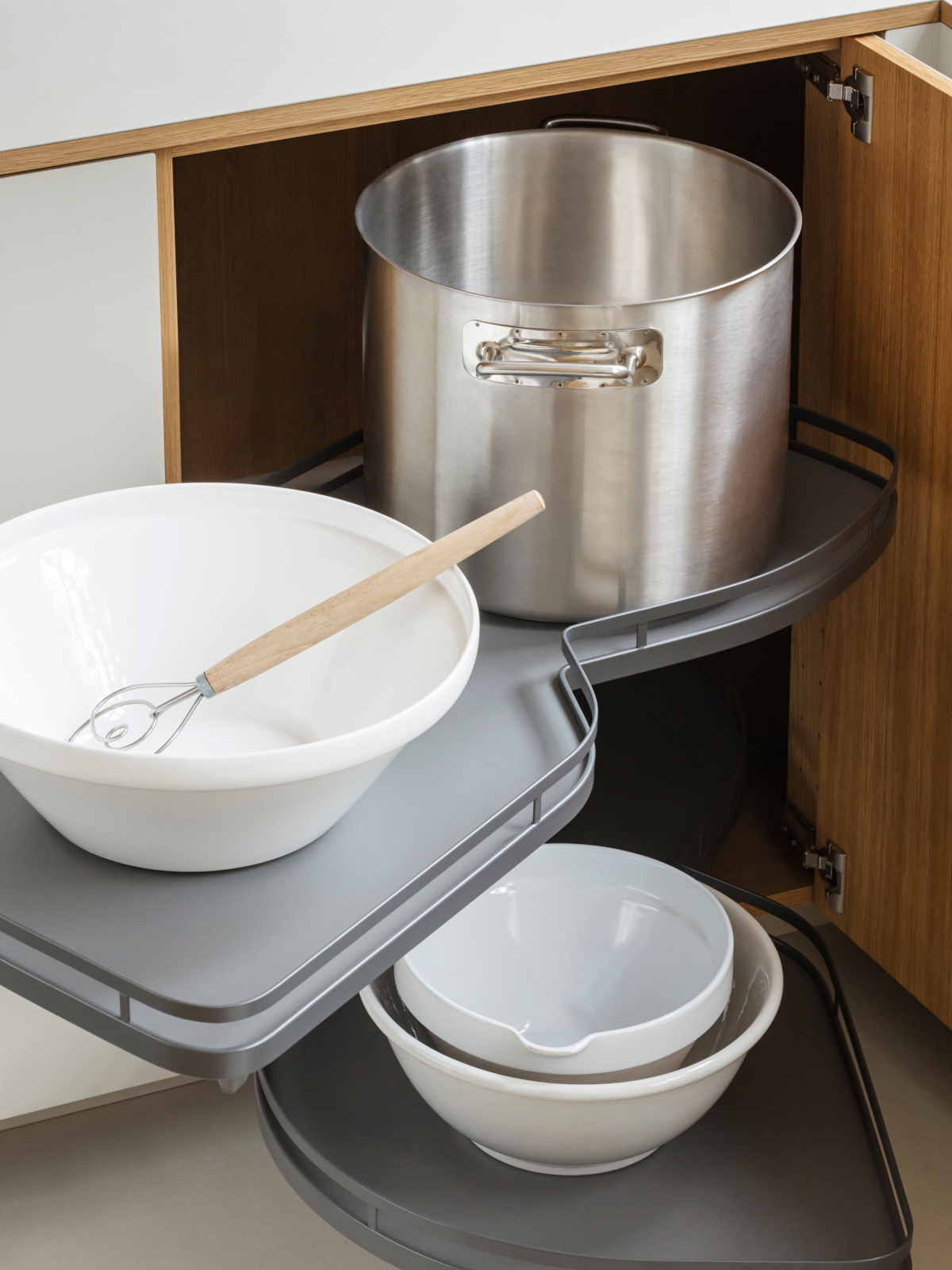 Adding a carousel to your cabinet is another great way to maximize storage within a cabinet and ensure access to the hard-to-reach areas of your kitchen. A carousel takes full advantage of the space within the cabinet and offers a full overview of the content within.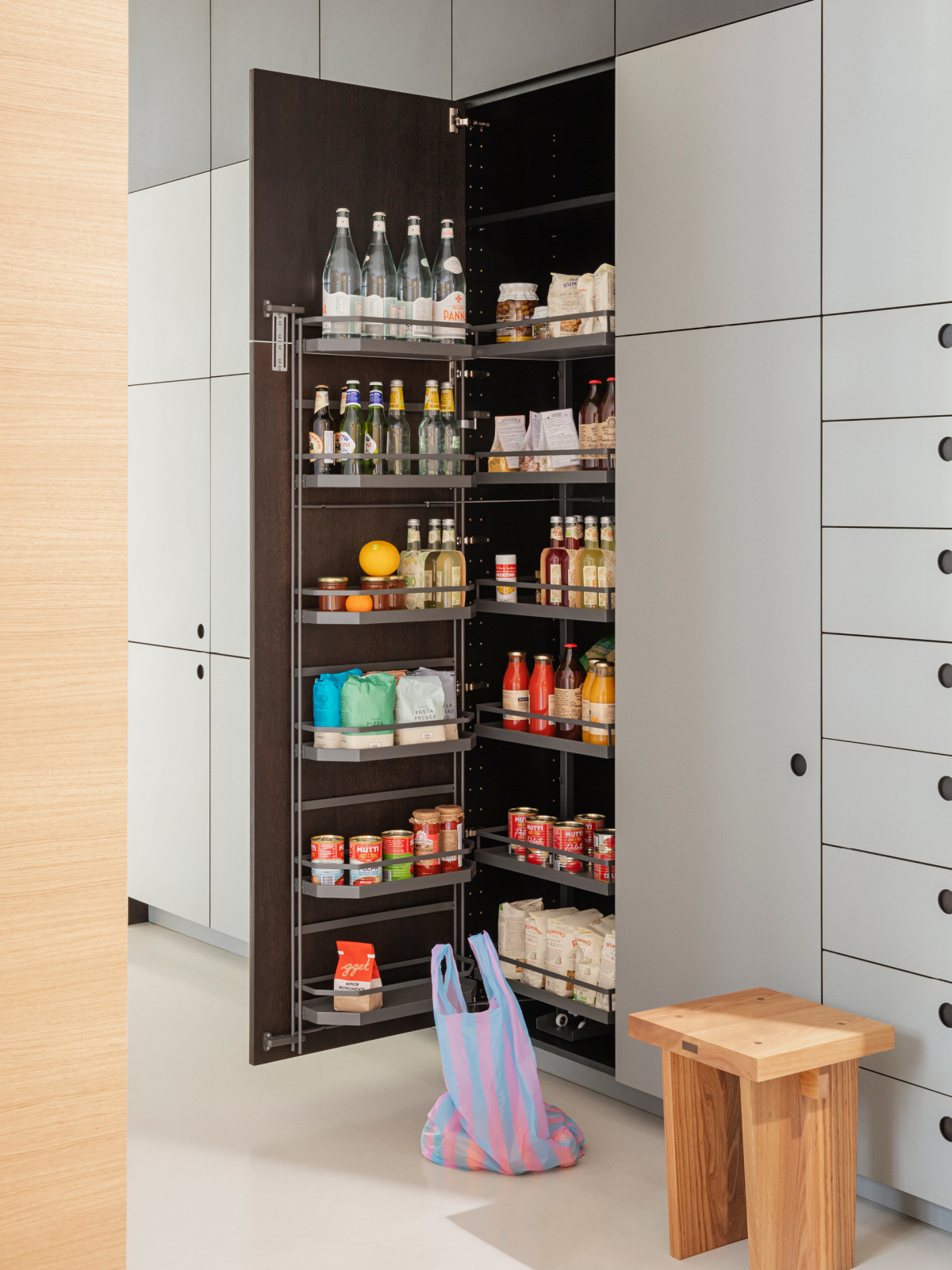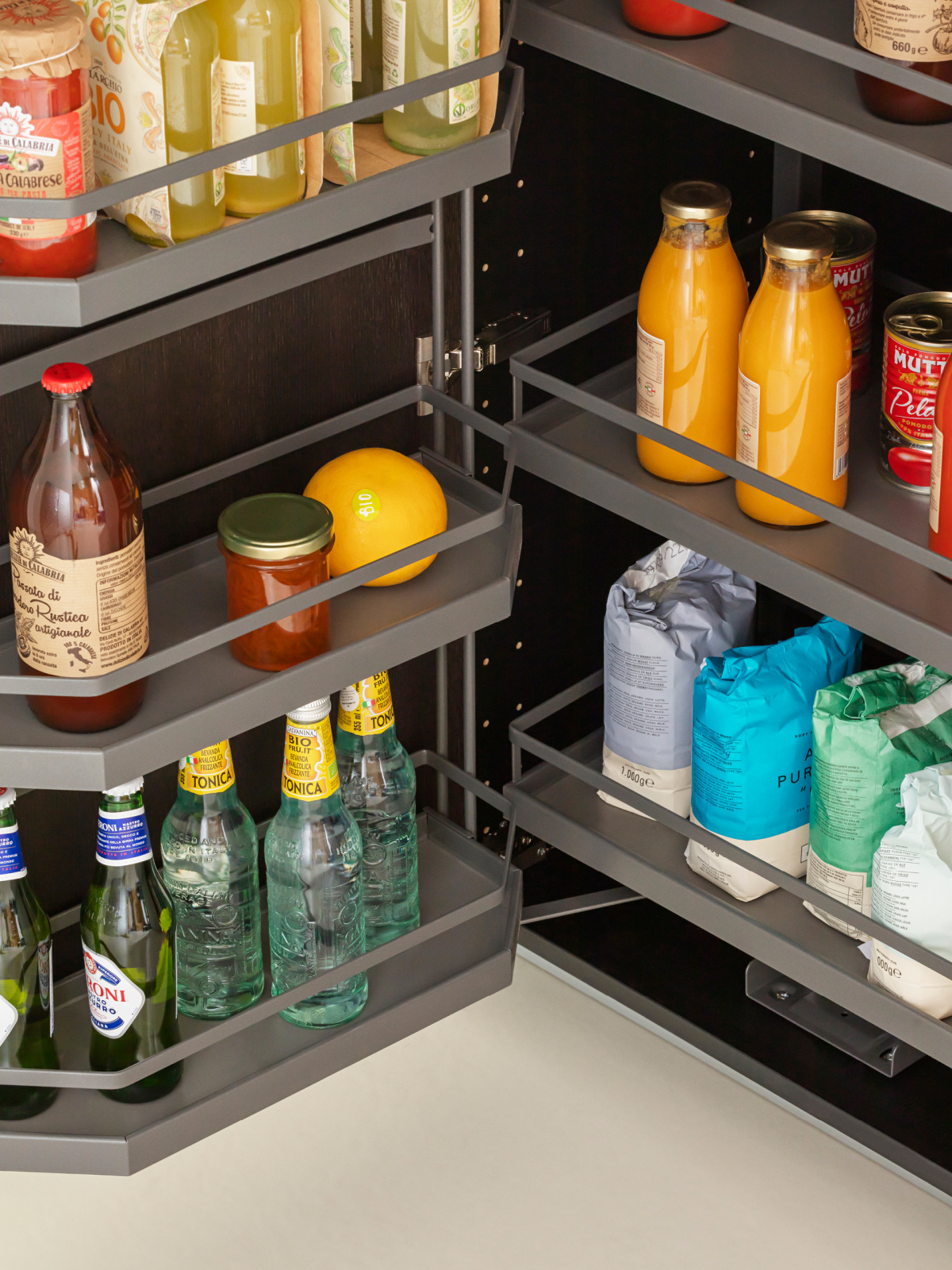 Consider including a pull-out kitchen pantry that is either attached to a door from the side, or as a drawer front with access from both sides. Customizable shelves make pull-out pantries ideal for storing groceries and keeping your supplies within reach.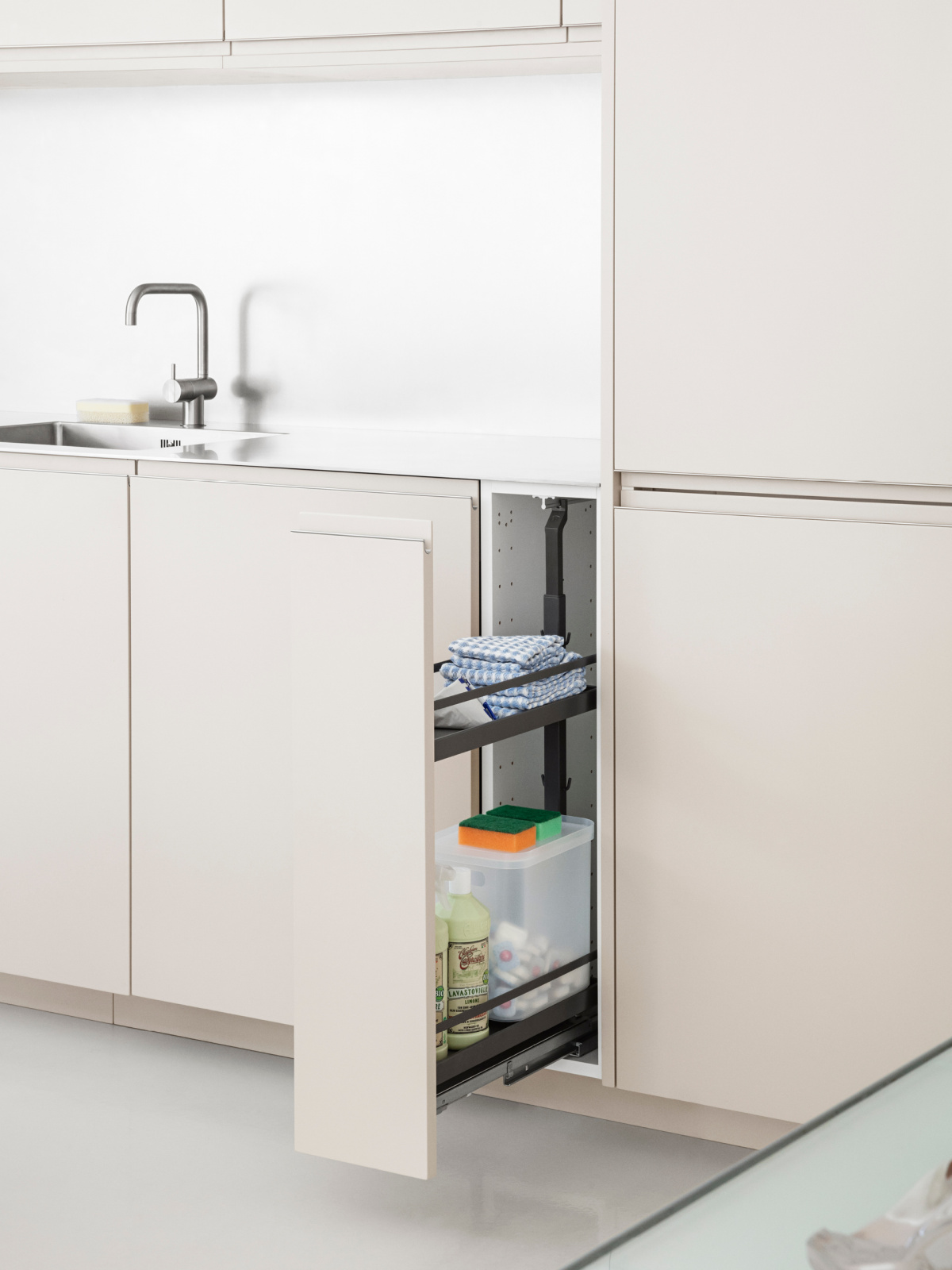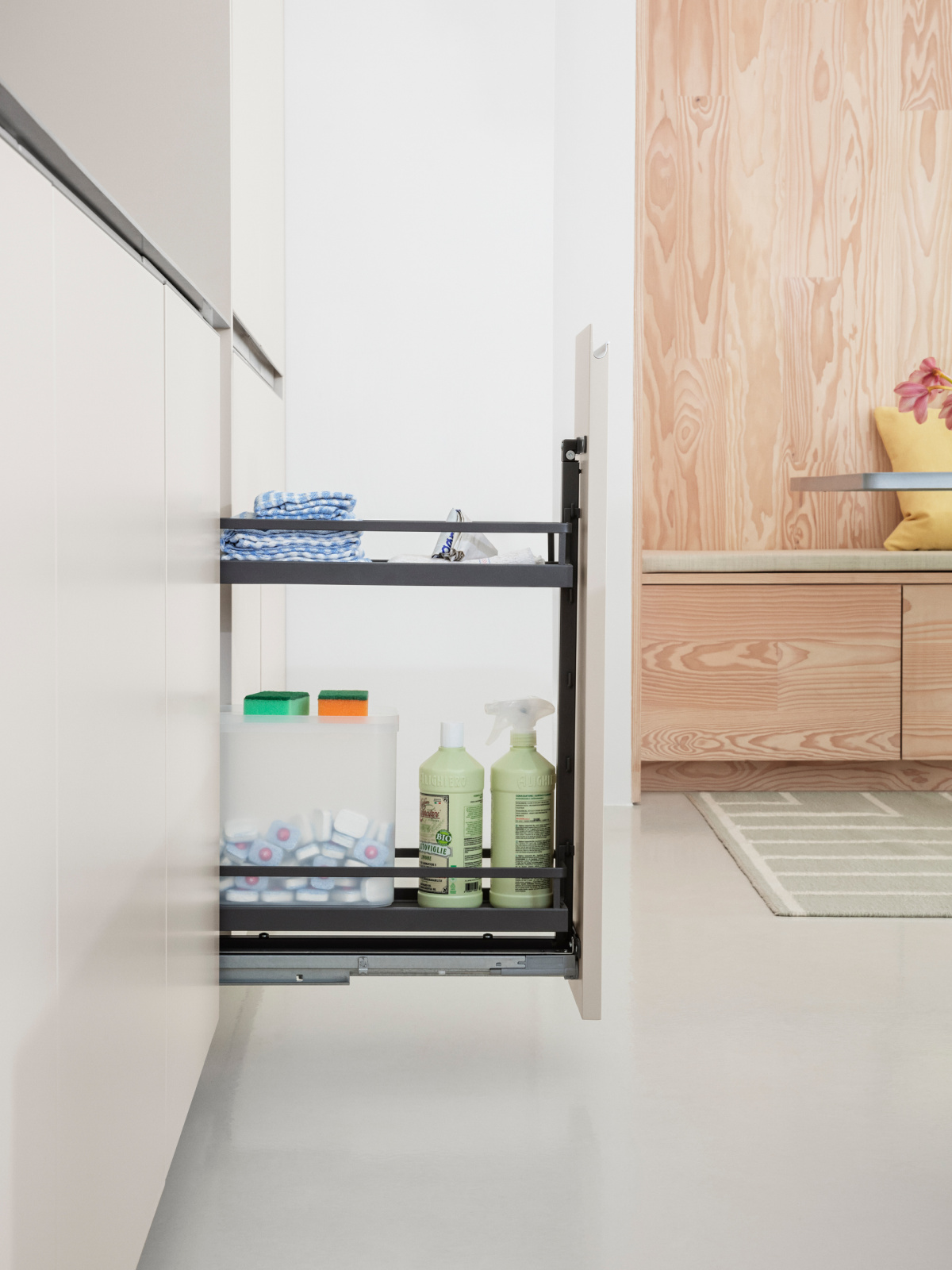 Include pull-outs in your narrow base cabinets for the odd-sized objects such as chopping boards, or take advantage of shelves that allows you to keep your items organized in levels, like your household cleaning supplies.