Metal handles by Alberte Tranberg
The Atelier Collection invites four artists and designers to interpret four elementary materials; glass, ceramics, metal and wood, creating a series of handles. Nina Nørgaard, Yukari Hotta, Alberte Tranberg and Maria Bruun transform an everyday object into something highly personal, exploring the tension between craft and industrial manufacturing.
The U-shaped metal handles by Alberte Tranberg come in two sizes, each available in two variants: raw brass or oxidated brass. Both handles are made from a raw brass cylinder with an outer diameter of 13 mm and a length of either 128 mm / 5 3/64" or 224 mm / 8 13/16". The handles are compatible with the PLAIN and SHAKER collections.
The raw brass has been slightly brushed and tumbled without surface treatment sealing, which means it will patinate over time, adding to its unique appearance. The oxidized brass has been treated with a black burnish treatment and a matte lacquer to maintain its distinct character.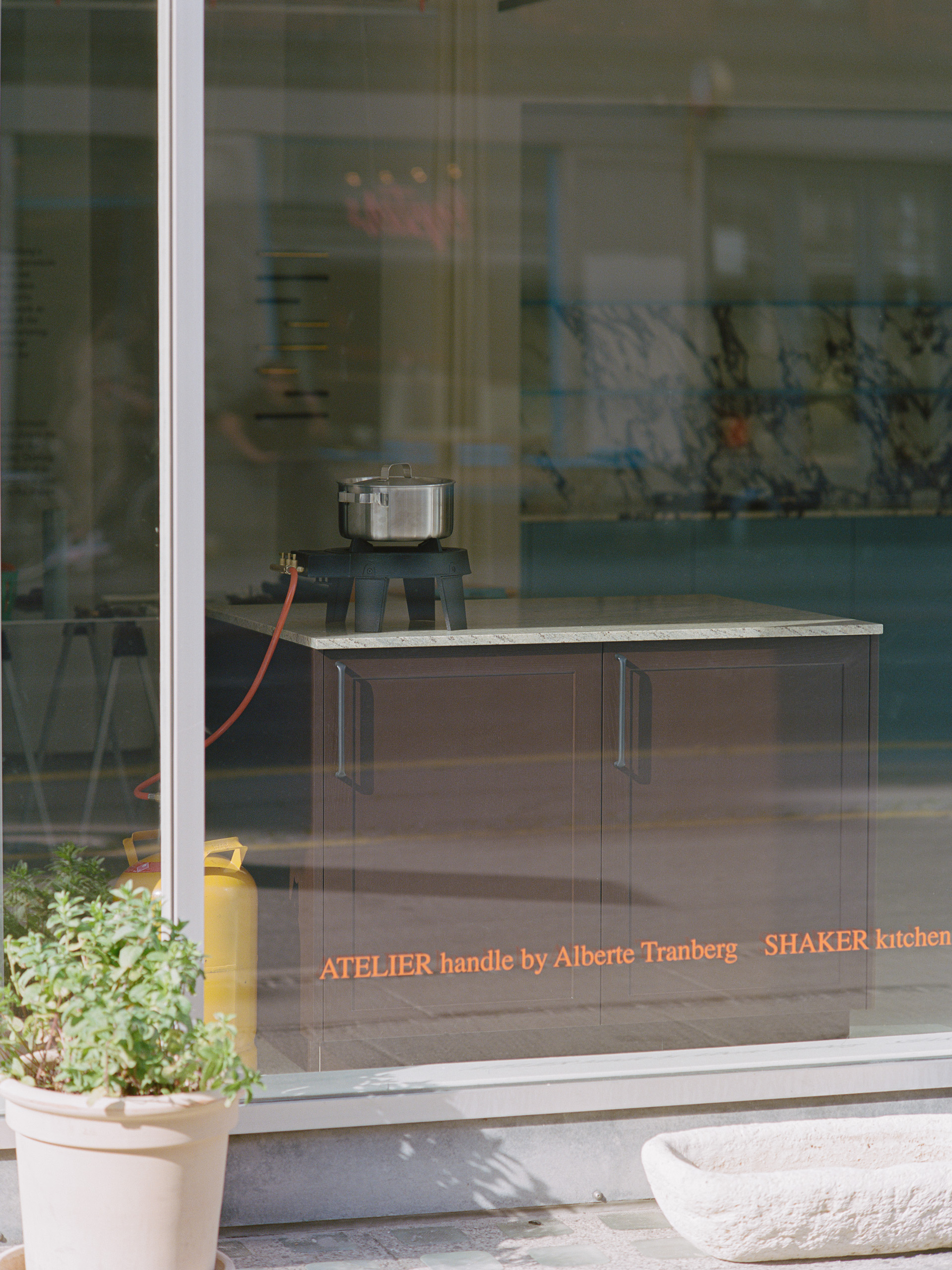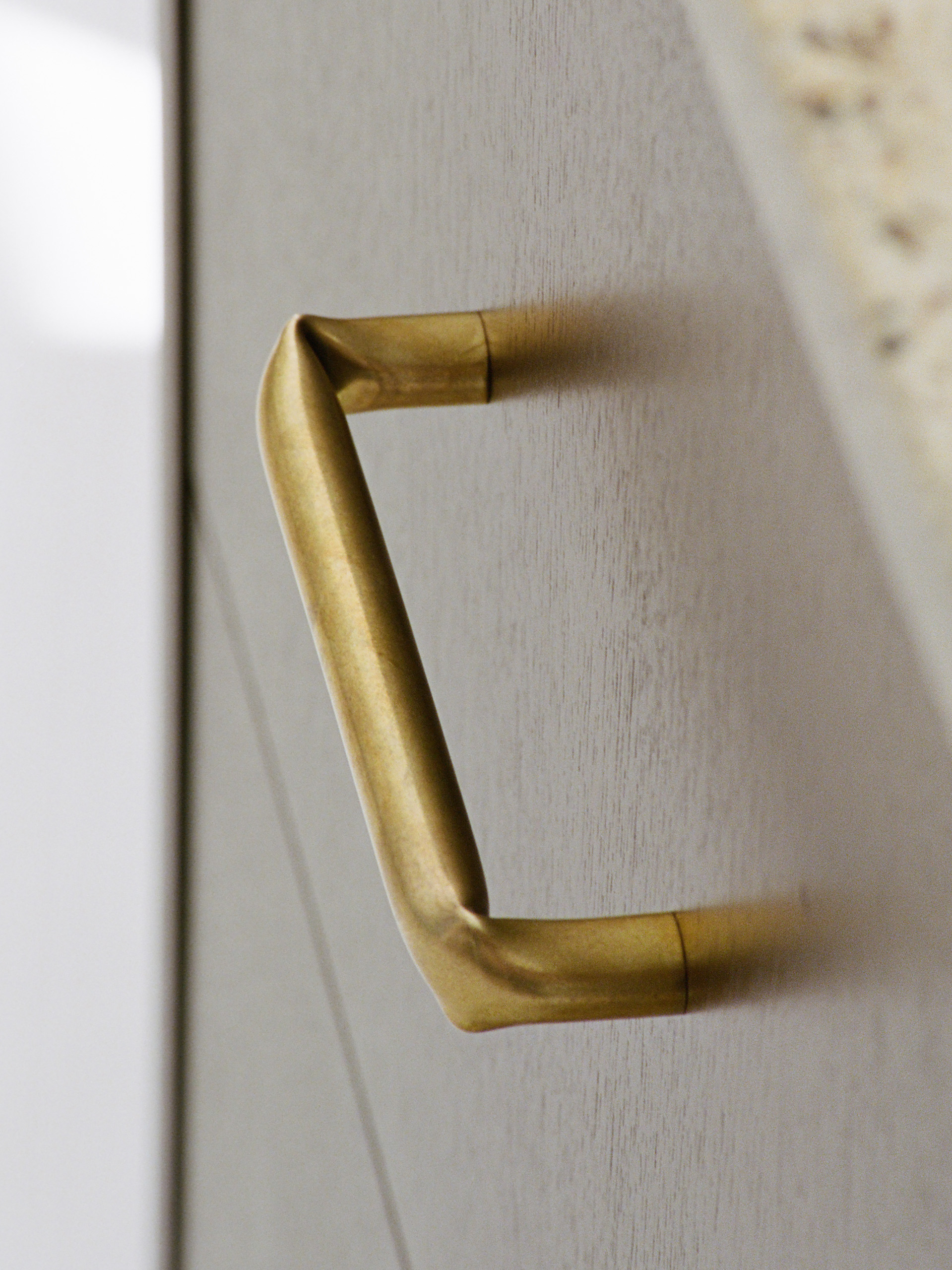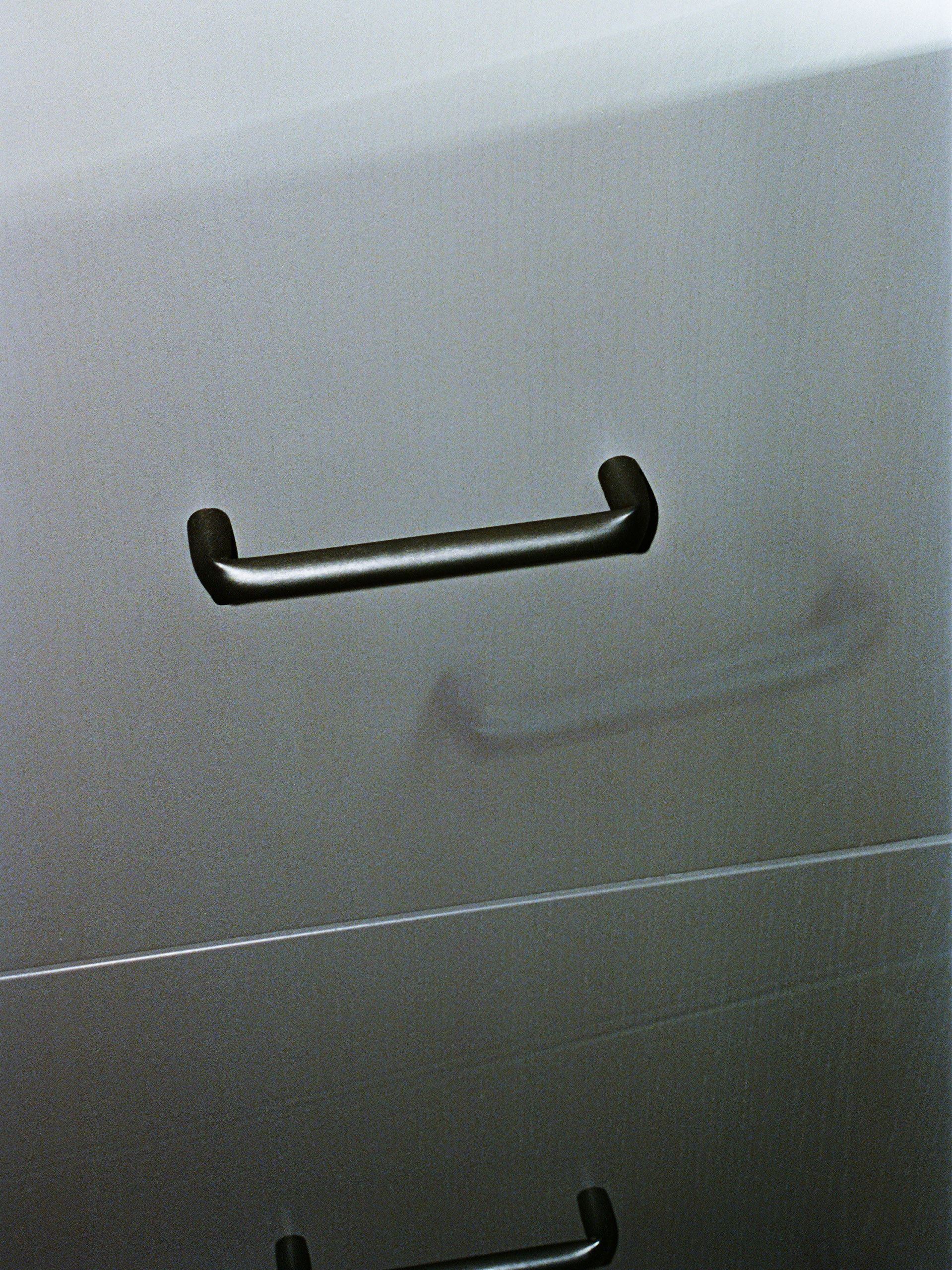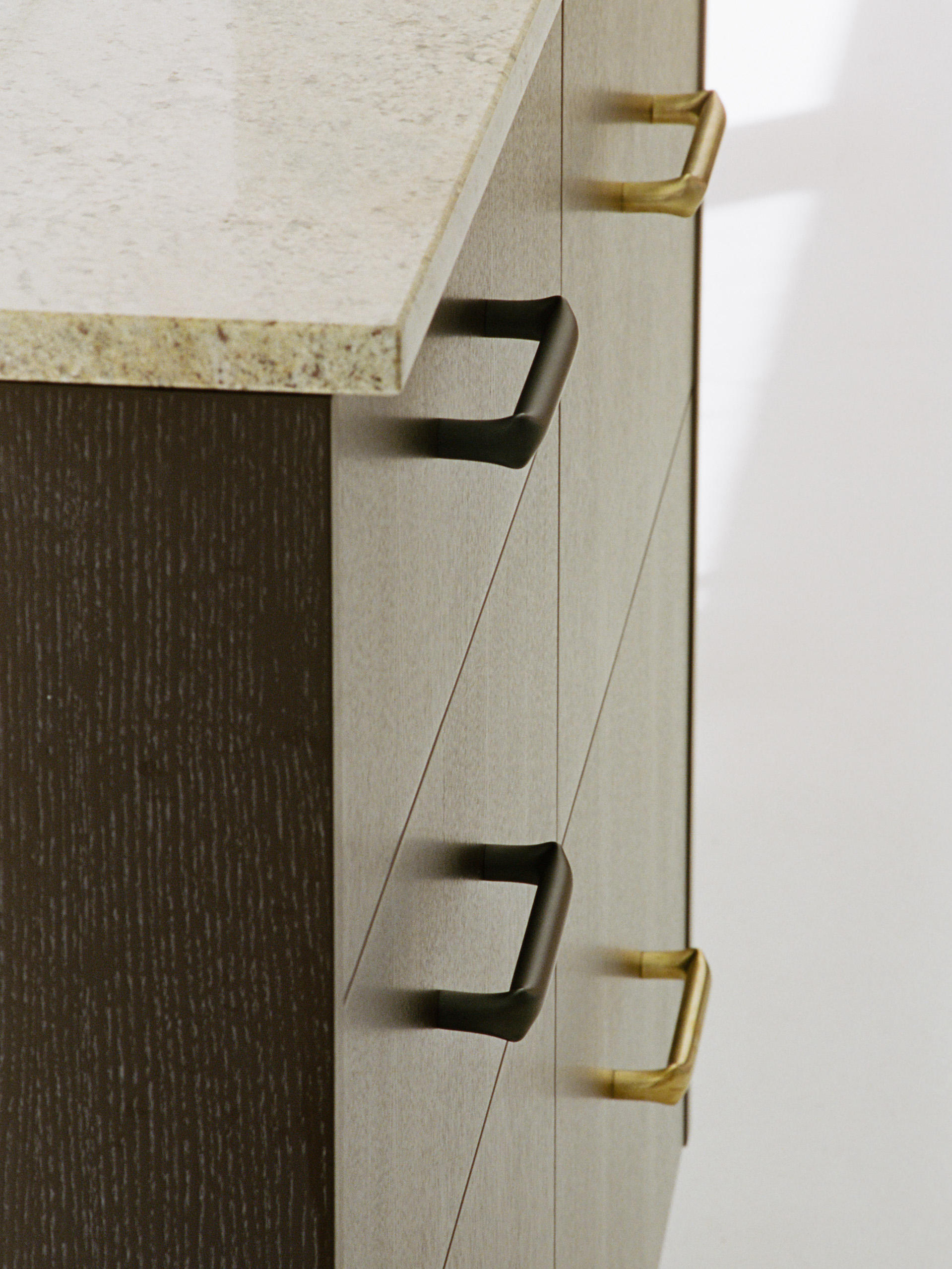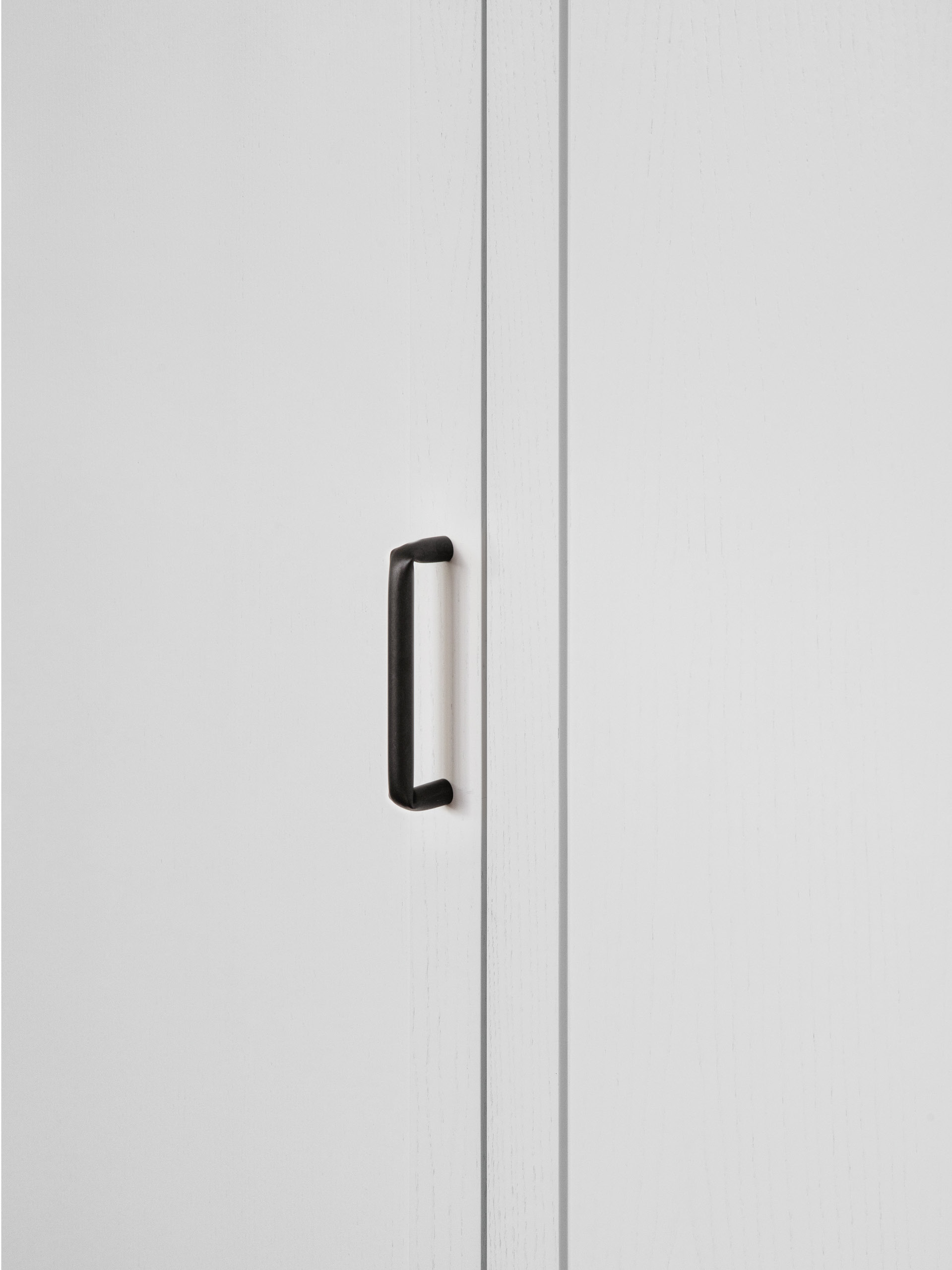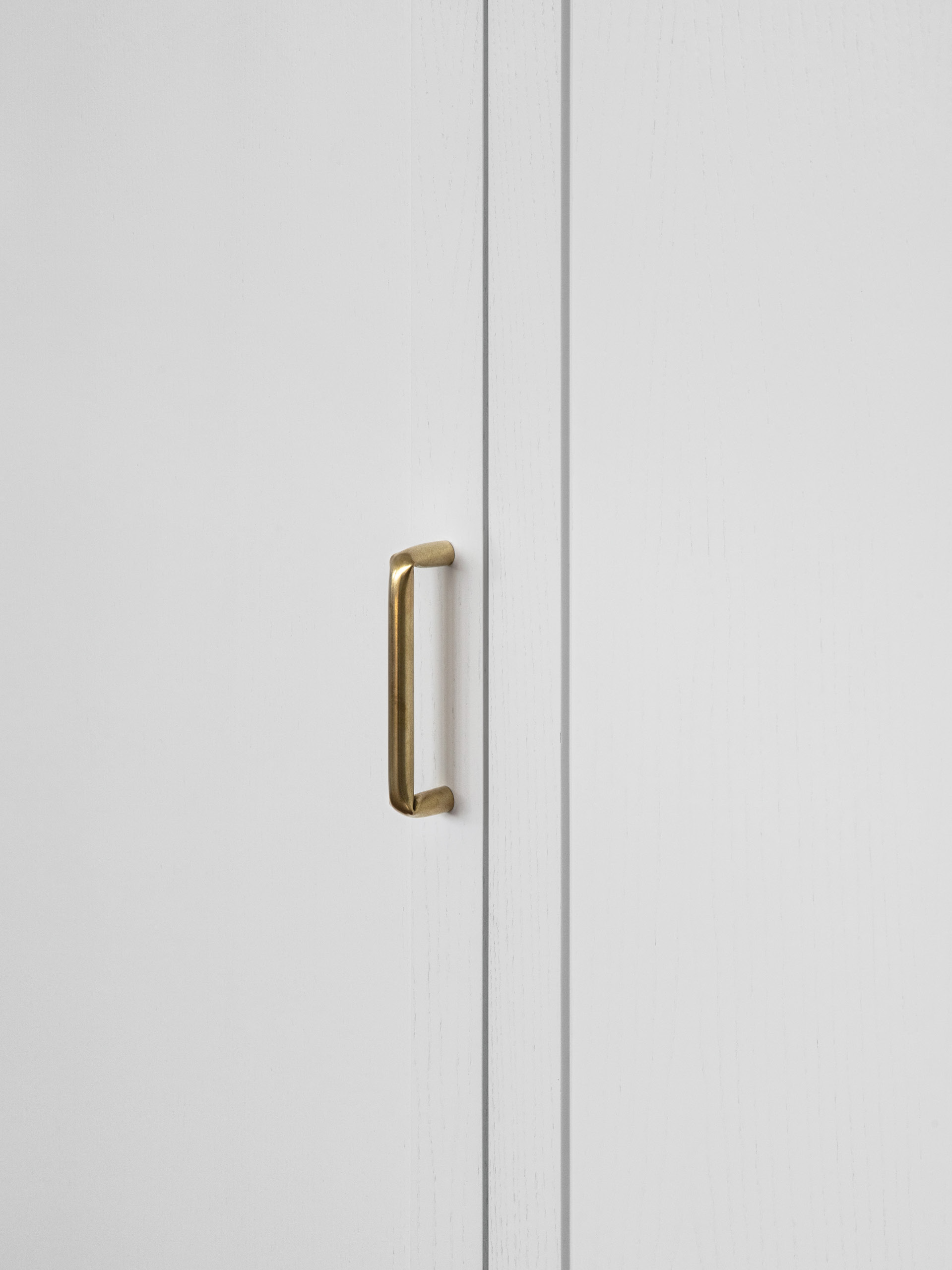 The handle is also available in a length of 224 mm / 8 13/16".
Designed by Alberte Tranberg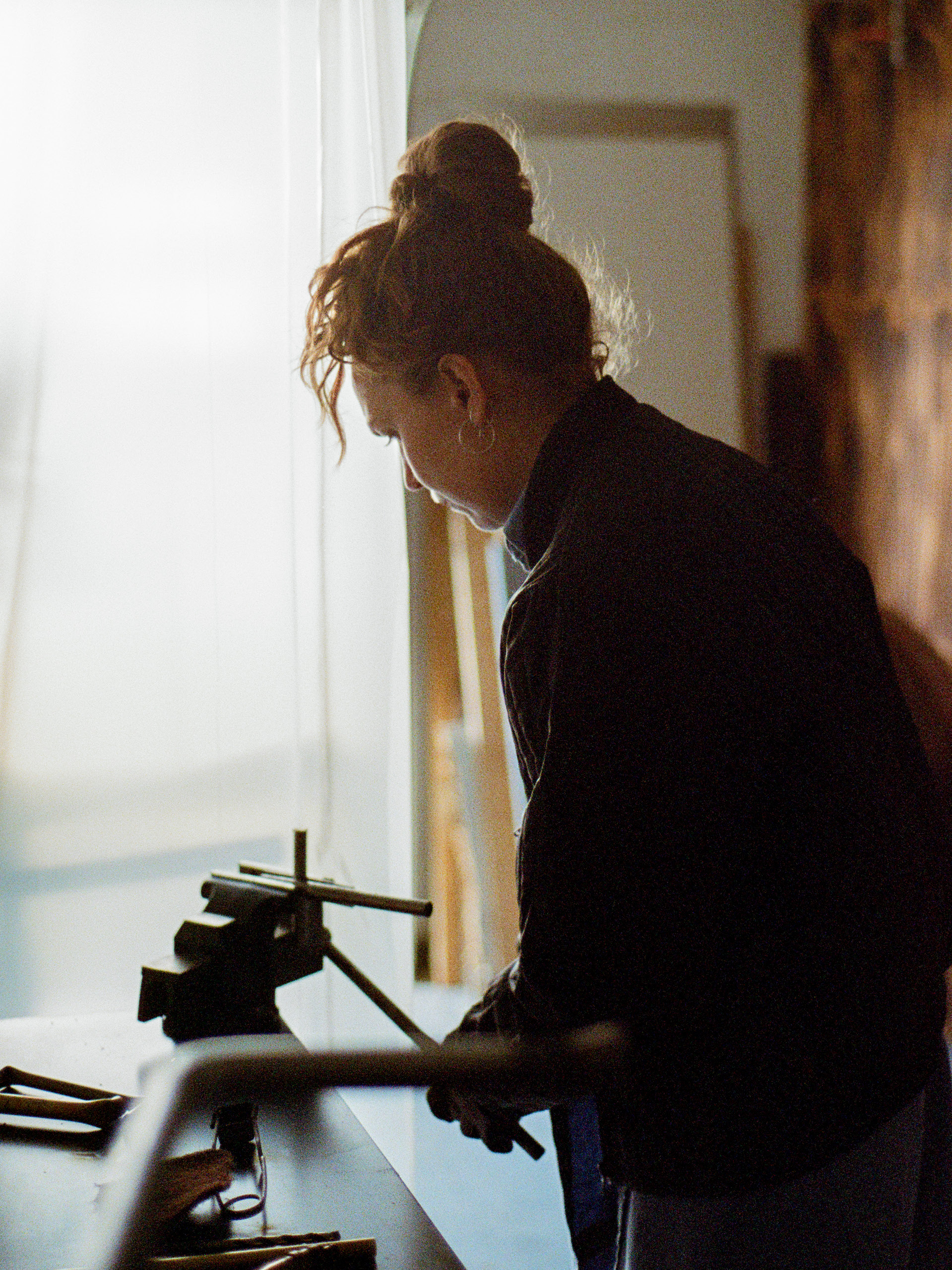 The Danish artist and metal fabricator Alberte Tranberg's work anticipates how we perceive tactile experiences with our entire bodies and how we react to our surroundings. Based in Philadelphia, she makes and develops her work in the large-scale, gritty environment of her workshop. Tranberg's work as an artist is predominantly developed through the tension between craft and industrial manufacturing. Her method is grounded in a deep knowledge of metal fabrication, allowing her to break the rules confidently.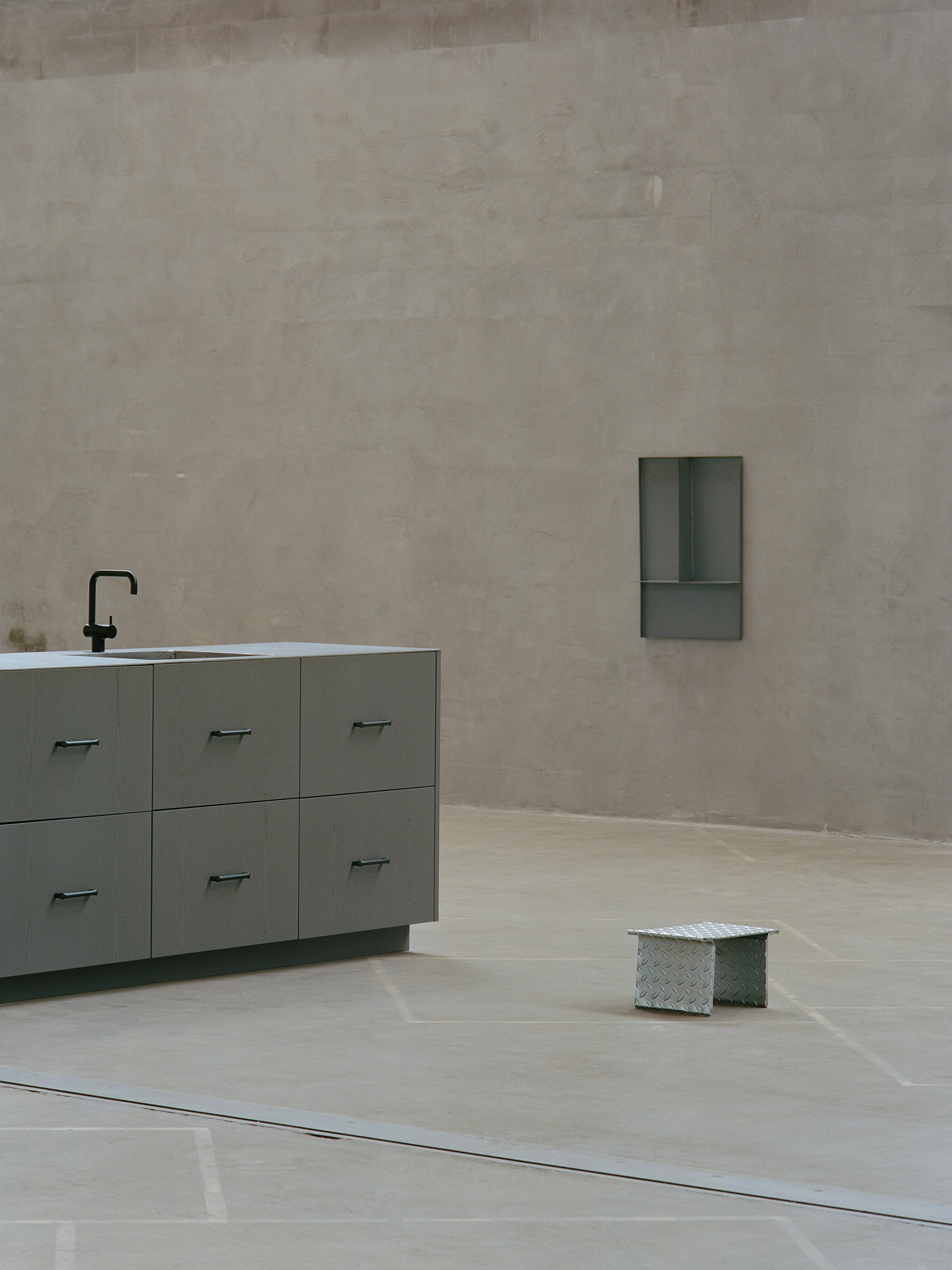 Explore other handles from the Atelier Collection